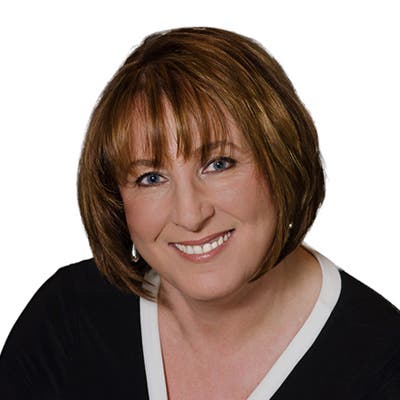 Lynn Packham
Manager, Consulting Services, DDI Canada
Consults with client organizations to collaborate on design, development and implementation of Blended Learning & Development initiates for front-line to executive leaders, ensuring alignment with business strategy to realize measurable business results.
Crafts a culture of consulting excellence within DDI Canada's professional consulting team through leadership and coaching, ensuring the highest-level of customer experience for our respected client partners.
Spearheads strong delivery-focused project management practices within DDI Canada where objectives and progress towards desired project outcomes are always clear, reasonable and measurable for both clients and DDI.
In her role, Lynn actively promotes an environment of teamwork and ensures the organizational consulting strategy is clearly defined and executed while overseeing project performance and delivery. Her strong technical, communication and client service skills enhance DDI's process-driven consulting and project management philosophy.
Lynn has over 20 years of consulting experience in the field of Leaning and Development and Project Management, managing large scale and global leadership development initiatives. With a strong client centric approach Lynn ensures all client programs are aligned to their individual business strategy and leaders' reality to ensure exceptional business impact results, and flawless implementation. Lynn has partnered with clients the fields of in Mining, Oil & Gas, Healthcare, Pharmaceutical, Government Agencies, Insurance and Banking.
Lynn is a widely respected consulting professional and business practitioner with over 30 years of experience. Her focus and passion in the development of leaders is nationally renowned, earning her recognition as 'Best top 20 HR Professionals in Canada by HR Reporter magazine. Lynn's in-depth expertise covers leadership, coaching, learning journey design, facilitation, change implementation and project management.
Education and Credentials
B.A. in Combined Studies, Law and Economics (2.1 Hons.)
National Diploma in Business Studies
Member ICF
Executive Coaching Certification RRU
DDI-certified master trainer
DDI-certified master trainer, Virtual Classroom
DDI-certified master trainer, Business Impact Leadership®
DDI-certified master trainer, Manager Ready® feedback courses
DDI-certified global project manager
DDI talent management certification
DDI Global Leadership Inventory (GLI) training
B.C. provincial instructor diploma
B.C. train-the-trainer certification