Cultivating the Culture for a Hybrid Workplace
Ma. Kathrina Mendita, DDI Consultant
How do we build and nurture a strong culture for a hybrid workplace?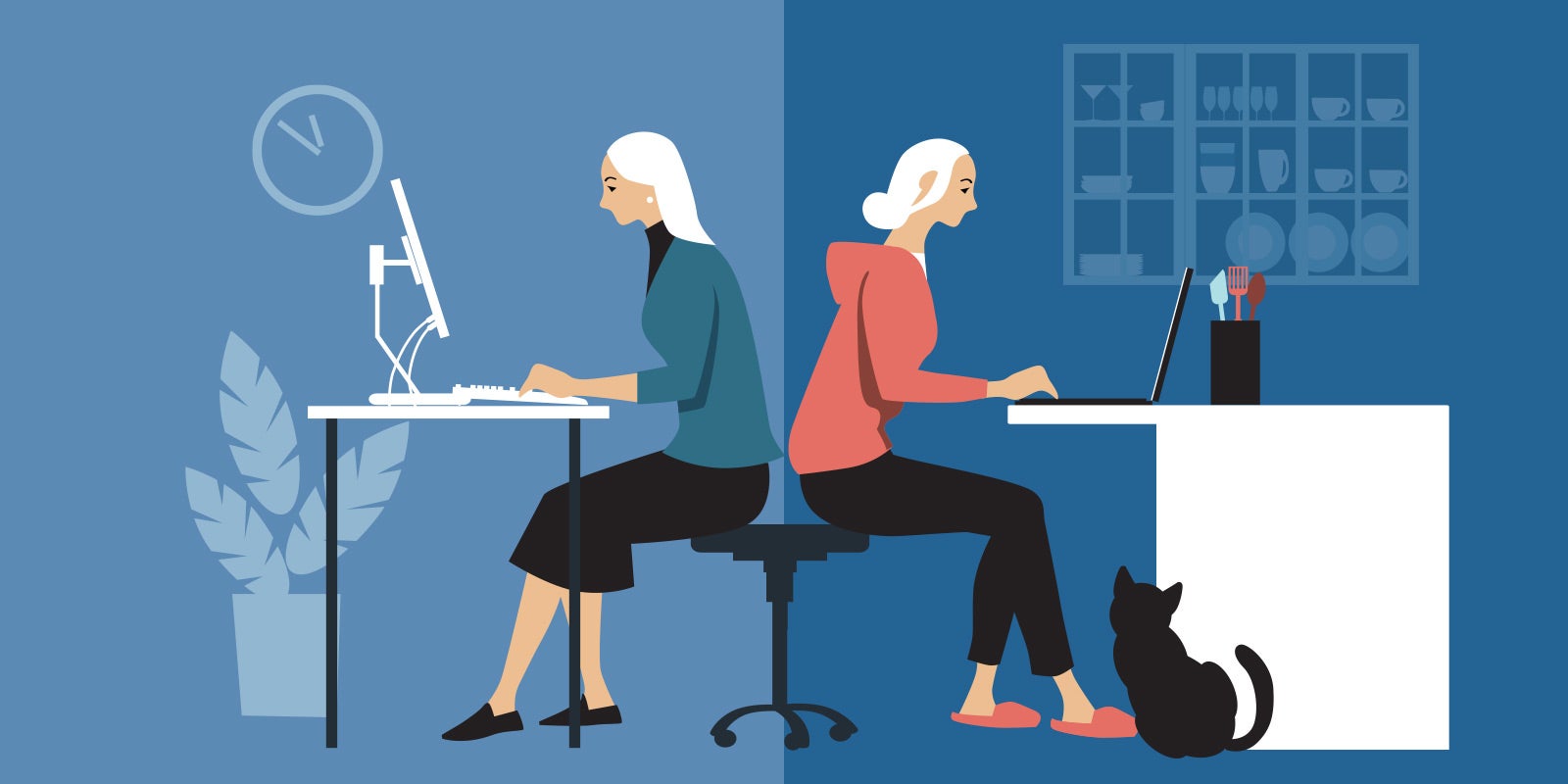 With the shift to a hybrid workplace model, organizations find themselves walking a tightrope as they balance new workplace expectations and different requirements of leaders and their teams. One wrong move could either mean business loss or employee exodus. Building and strengthening a hybrid workplace culture enables organizations to survive the shift and thrive.
In 2020, the pandemic prompted the global workforce to work remotely almost overnight, leaving all of us lost in unchartered territory. The new work setup brought forth the shift to what was called the new normal, with everyone trying to maintain their productivity and wellbeing (physically and mentally) at home. Now, as some organizations have begun calling their employees back to work onsite, we are entering the next normal. The future of work is here, and it is hybrid.
The hybrid workplace, a business model that combines working remotely with working at the office, may look differently for organizations but it's becoming more prevalent to have a percentage of the workforce (usually the core team) back onsite while some still retain the option to work from home. This model now calls for another shift in business practices and ways of working as organizations try to pivot yet again to keep pace with the recovering economy.
Surprisingly, it has become more challenging now for organizations to ensure collaboration and retain their top talent as employees begin to prioritize their wellbeing and the flexibility of their work set up (cue in The Great Resignation). With how organizational transformations go, the shift in the business model is closely followed by the reconstruction of operational processes.
But more importantly, this shift to hybrid needs to be supported by a change in people's behavior and values. The challenge now is to build a strong hybrid workplace culture that ensures alignment of people under one vision, their engagement and motivation amidst uncertainty and ambiguity, and talent retention to propel the business forward.
How do we build and nurture a strong culture for a hybrid workplace?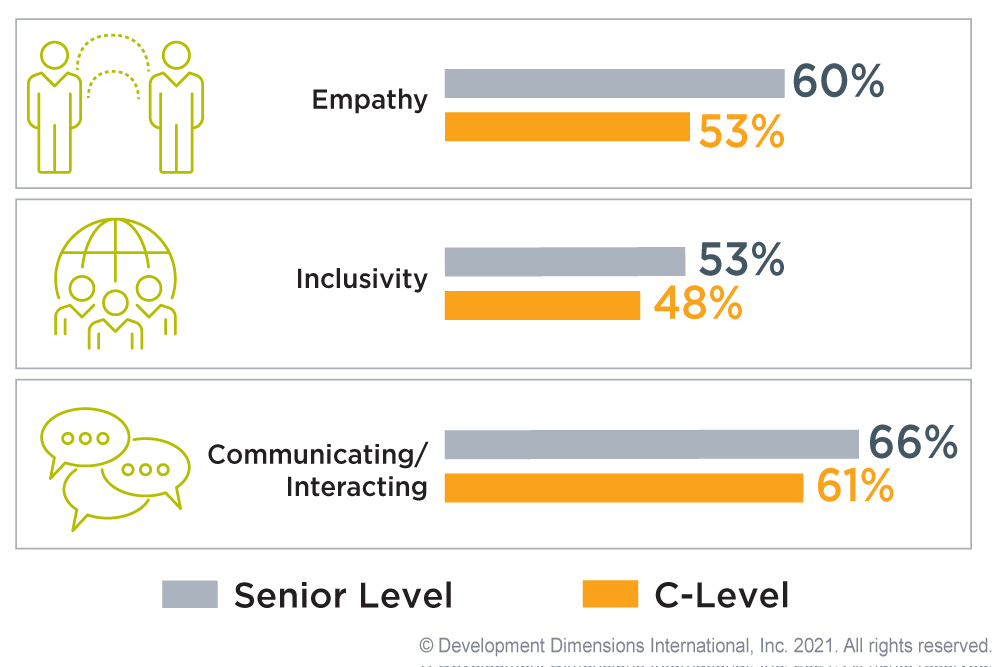 Start at the top.
Undeniably, leadership at the top drives culture. As such, executives need to set the right tone as the organization transitions to a hybrid workplace. Hence, securing ownership of the shift in culture from top leadership matters, which isn't always easy. It's best to start with alignment—linking cultural priorities to business priorities establishes a compelling case for getting your executives to advocate the hybrid culture. Aligning these two will close the gap between the company's goals and the behaviors and ways of working that people need to adapt to thrust forward.
Despite their willingness and advocacy, some executives might also struggle with the transition. In the CEO Leadership Report 2021, roughly 1 out of 2 executives said they were effective at demonstrating essential leadership skills such as empathy, inclusivity, and communication. This vulnerability at the C-level could create distrust and miscommunication that can significantly hinder culture-building efforts, which is why it's important not to overlook the need to upskill advocates/champions.
Establish clear sightlines.
Top leadership may pave the way for culture building, but each employee is accountable for cultivating company culture. How everyone treats their colleagues, how they communicate, collaborate, resolve conflicts, and build connections contribute to the overall company culture. With the two employee types (remote and onsite) working together, misunderstandings or unspoken expectations could inevitably get in the way of accomplishing team goals.
This would be easier if clear behavioral expectations and responsibilities have been distinctly defined and clearly articulated at the start. Successful performance must be clearly defined to give employees a precise target for excellence. This would also allow people to focus on what's important, know who is accountable and how to track and measure progress.
Afterward, helping employees "see" one another, their progress, and their value and the part they play in the team and organization reinforces their commitment and focus in achieving shared goals. Keeping all team members in sight, connected, and focused is possible by creating and maintaining sightlines between a) the leader and the team members, b) the organization and the team, and c) each team member. A common space or platform where people can share what they are working on could contribute wonders in maintaining visibility, accountability, and, most importantly, celebration.
Prime and propagate.
Leaders are the culture champions. And they do this best when they can walk the "culture" talk every day. Mind setting plays a key role in making this happen. Leaders need to shed any remnants of their old beliefs that employees can only be productive if they are physically in the office.
If not addressed, it's a slippery slope to favoring onsite employees versus those that work remotely. Leaders need to shift from the old leadership mentality to a hybrid mindset in the digital era. Regardless of where team members work, leaders need to maintain the engagement of employees with each other and the organization.
This is where leadership capability comes in. What leaders do and how they do it will paint a clear picture for their team of how the gears of their new hybrid team will grind. Building these critical leadership skills is essential in ensuring leaders at every level succeed in transitioning to the hybrid space:
Build trust and inclusion
Communicate well and often
Drive focus and accountability
Create a strong team culture
Avoid burnout with empathy
This brings us back to the first point of starting at the top. Even executives would need upskilling as they drive culture for the new hybrid workplace. All leaders need to be equipped and primed to support the culture and move the business forward.
Reinforcing and rewarding positive leadership behavior (no matter how nominal) can encourage replication of these critical practices within the organization. The more leaders are capable of effectively managing a hybrid team, the higher the chances that more employees, especially high-potential talent, will feel engaged, heard, and motivated to stay with the organization.
As much as we want to rewind the hands of time, it's a dawning reality that work will never be the same. Organizations can no longer insist that productivity resides exclusively within the office walls or deny the fact that the pandemic has forced employees to recalibrate their lives and career around wellbeing (especially their mental health) and opportunities for flexibility.
On the bright side, a hybrid workplace could be the key to striking the balance as organizations transition from the old to the new normal and well beyond to the next normal. It is imperative then to build and cultivate a culture that will nurture an effective hybrid workplace that addresses new business challenges and meets the changing requirements of leaders and their teams. This is a win-win scenario worth exploring.