Driving Innovation Depends on Your Leaders
Every company is waiting for the innovative idea that will rake in millions. Or at least the idea that will save them thousands in costs. But driving innovation rarely depends on the idea.
Why? Because it's up to leaders to bring those ideas to life. With DDI by your side, we'll help you create a leadership culture where innovation thrives.
Develop Fuel for Innovation
Your leaders don't have to be creative to drive innovation. But they do need to fuel others' creativity. And they can't be afraid of failure.
At DDI, we can teach your leaders to inspire curiosity, challenge perspectives, and provide freedom to their teams. Most importantly? We help them drive focus and discipline to make sure good ideas come to life.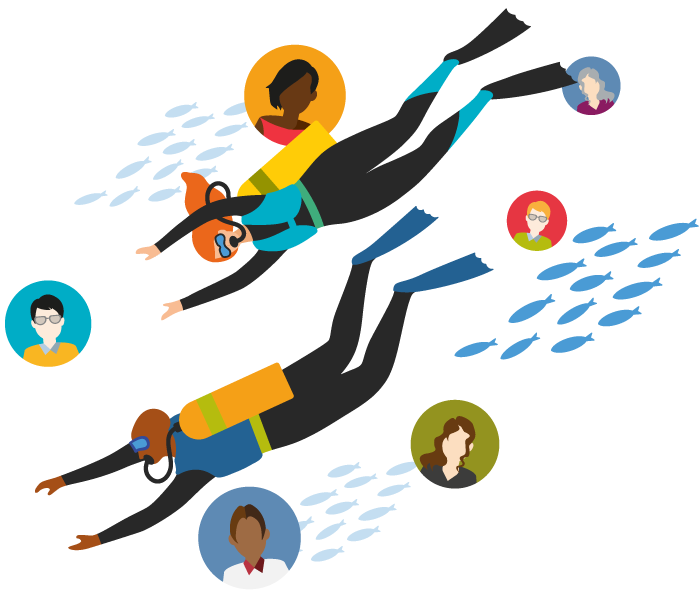 Dive Deep to Find the Right Leaders
Innovation dies under poor leadership. With DDI assessments, we can help you spot the leaders who bring out the best ideas in others, including people who might have been overlooked in the past. And we can help you find areas in your company where leaders may be stifling innovation.
So what can you do with the data? You can choose the right people to lead key projects. Or you might develop internal disruption teams. And of course, you can create targeted development for leaders who are struggling. As a result? You can structure your company for innovation.
Build Diverse Teams That Think Differently
Solving problems depends on thinking differently. For that, you need diverse teams with people who each bring unique perspectives, whether from a different personal background, education, work experience, or other unique attributes. But it's not enough just to get the right people at the table. You need an inclusive environment where diverse ideas are welcome. And that's where we come in.