Global Strategic Partnerships
Mutually Beneficial Relationships
DDI selectively forms mutually beneficial relationships with exceptional partners to enable our clients' talent strategies, leadership growth initiatives, and technology solutions. As a strategic partner, we'll combine our world-class competencies, development and assessment content, and unmatched technology with your unique capabilities, and offer more complete and integrated solutions to meet your specific needs.
Whether you are looking to integrate our content or programs with a technology provider, or you require additional services or tools to augment your DDI solution, our portfolio of Global Strategic Partnerships has a common goal—the best possible results for you.
Interested to be a partner?
Download and complete our Partnership Application Form and send to info@ddiworld.com.
CoachLogix
---

Through DDI's Innovation Fund, DDI invested in CoachLogix, a technology company with a powerful coaching platform. In line with research showing that leaders want more coaching from internal and external mentors, the CoachLogix platform serves both HR practitioners and individual coaches from inside and outside the organization. From one interface, HR can assign coaches to employees, then track activities, tasks, engagements and results.
Designed to relieve the administrative burden of managing a coaching practice, the CoachLogix platform integrates vendors, scheduling, coach matching, reporting, billing, and many other features into one simple platform. Launched in 2014, CoachLogix serves thousands of clients worldwide, including LinkedIn, Mayo Clinic and Walmart.
Cornerstone
---
Cornerstone and DDI partner to provide clients with DDI's robust competency and development content within Cornerstone's powerful performance and development solutions, enabling organizations to create an engaging employee experience that supports growth and provides measurable impact on performance.
Cornerstone provides talent development solutions used by thousands of leading organizations worldwide to transform talent, improve the employee experience, and drive growth, innovation, and productivity.
Education Network
Partnering with North American education providers
---
DDI collaborates with colleges, universities, associations and other education providers in North America to offer continuing education and training for corporate clients and internal staff development. As partners, we can build high-performing organizations through targeted training initiatives anchored on award-winning leadership development programs that deliver measurable results.
Interested to learn more?
Halo Feedback
---
Our strategic partnership with Halo Feedback brings together DDI's unparalleled competency and development content with Halo Feedback's innovative technology platform and software tools to create a world-class multi-rater platform.
Founded in 2001 as Profiling Online, Halo Feedback pioneered the use of technology across a wide range of talent management areas, specializing in the delivery of high impact 360-degree feedback and competency assessment technology and services. Halo Feedback was one of the first companies globally to introduce online interactive reports and has continued to develop features, functionality, and insights that enhance the feedback experience for participants, managers, and organizations.
Hogan Assessment Systems
---

DDI has partnered with Hogan Assessment Systems for more than two decades and integrates Hogan's market-leading personality tools with multi-method executive assessments across the globe. With DDI's robust behavioral leadership assessments, Hogan's personality tools provide additional insight into characteristics that both enable and potentially derail leader success in current and future roles.
Our relationship with Hogan enables DDI to include these powerful inventories in our client solutions while leveraging Hogan's extensive norms and benchmarking database.
Integrated Implementation Partners
Companies our solutions integrate with
---
As we implement client initiatives, we've successfully integrated our content and solutions with leading companies:
ADP
Candidate Manager
CMOOR Group
CornerStone OnDemand
CrossKnowledge
Degreed
Docebo
Equifax
Express Evaluations
First Advantage
GeoLearning
Greenlight
HealthcareSource
HealthStream
HRMC
HRsmart
Human Corporation
IBM Kenexa
iCIMS
Infor
IntraLearn
JVSP
Kaplan
Moodle
myStaffingPro
mZinga
Net Learning
netMEDIA
Oracle
Passageways
PeopleFluent
PeopleScout
Salesforce
SAP
SeerTech Solutions
Skillsoft
Sum Total
Talemetry
TEDS
Totara Learning
Upside LMS
Workday
Licensed Consultants
Accredited partners with consulting expertise
---

To support and deliver leadership solutions across organizations, DDI has a carefully selected network of licensed consultants who are an extension of our team.
Ann Adams Consulting
Cooksey Connects LLC
DB Consulting Partners, LLC
Donna Kane
Exceleration Partners
Ignite Coaching LLC
InnerDrive Training, LLC
Innovere, LLC
J TOBIN LLC
Kathy Collins
Kevin Parkyn
Marsha R Ohlstrom Consulting
Maureen Everett
Megan Doubet
N. Christy Consulting, LLC
Navispond
Organizational Solutions
Results On Purpose Inc
Sextant Coaching and Consulting
Sheree Sekou Consulting, LLC
Spark Professional Coaching LLC
Tony Pollacia
Rhabit Analytics
---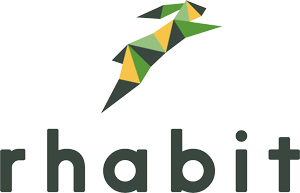 Through DDI's Innovation Fund, DDI has invested in and partnered with talent development company Rhabit Analytics, which provides a platform for easy-to-use workplace feedback. Built for mobile and desktop use, the tool makes it as easy as a quick swipe for direct reports, peers, and managers to deliver fast, regular feedback about how leaders demonstrate key leadership behaviors on the job. The Rhabit platform also enables DDI clients to gather accurate data to support their efforts to achieve key goals such as building a high-performance culture, identifying their top performers, and informing their strategic investments in employee development.