GLOBAL LEADERSHIP FORECAST 2023
BY THE NUMBERS
Reliance on Coaching for Leader Development Drops Off
Fewer Companies Are Focusing on Coaching for Development, but Those That Do See Major Benefits
While many companies strive to create a coaching culture, fewer companies report having one, a dramatic decrease from 2020.
Only 23% of leaders say they want more coaching from their managers, and they rate coaching from their manager as one of their least desired forms of learning.
Unsurprisingly, this trend is closely related to how effective their manager is at coaching.
Leaders who said they get effective coaching from their managers were twice as likely to want more of it. They are also more likely to feel positively about their company's development approach and culture.
Leaders who get quality coaching from their managers are:
4.3X more likely to feel they have a clear development path as a leader.
2.7X more likely to feel accountable for being an effective leader.
1.5X less likely to feel they have to change companies to advance.
Because it can have significant impact, companies should consider coaching as an opportunity to improve retention and create meaningful development experiences.
Data Dive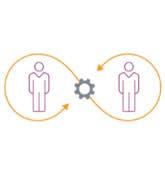 Leaders who get quality coaching from their managers are 1.5X less likely to feel they have to change companies to advance
WHERE TO FOCUS
Build Leaders' Coaching Skills
Eighty-five percent of HR professionals report that coaching skills will be critical for leaders to develop in the next three years. But for leaders to become effective coaches, they need to have a deep awareness of how their style is perceived by others and be a part of a larger culture that supports coaching.
We found three key factors that help leaders increase their coaching effectiveness:
Managers and/or formal mentors set a positive example.
Unsurprisingly, leaders tend to follow the same coaching approach as their own managers and mentors, which usually looks like the safe approach sanctioned by the company. That's why it's crucial that more senior leaders create a positive model and coaching-friendly environment where they encourage others to share feedback in the moment.
Leaders have an objective assessment.
Many leaders overestimate the quality of their coaching capabilities, as they rarely get feedback about their coaching skills. A high-quality objective assessment or a 360-degree evaluation can set the stage for meaningful coaching conversations by helping leaders develop self-awareness of their strengths and development areas.
Leaders see the impact of coaching on their overall effectiveness.
Coaching is a core skill that impacts a leader's effectiveness across all areas of their role. We found a strong correlation between leaders' rankings of their coaching skills and their perception of their overall effectiveness as a leader. Specifically, 47% of leaders who think they are above average in leadership effectiveness feel they are effective in coaching and developing others. Meanwhile, only 18% of leaders who feel they are average or below in leader effectiveness reported being effective in coaching others. As companies focus on building their leaders' coaching skills, they should emphasize the impact it will have on overall leadership performance.