GLOBAL LEADERSHIP FORECAST 2023
BY THE NUMBERS
Key Drivers of High-Potential Retention
Retaining Top-Tier Talent Is Crucial in a Lean Economy
In the wake of the pandemic and the Great Resignation, companies have been hemorrhaging high-potential talent. As economic forecasts suggest the possibility of a downturn or recession, leaders may be hoping that turnover will reduce. Unusually, however, the labor market remains very tight, particularly for top talent. Companies need to work hard to retain these crucial players, especially given CEOs' high level of concern for their next generation of leaders.
High-potential leaders are aware that their skills are in demand and are interested in gaining new experiences.
For high-potential employees within the first three years of their tenure, only 12% said they intend to leave their companies within the year. By contrast, high-potential employees who have been with the company for three years or longer are 25% more likely to be at risk of departure. Three years seems to be the critical tipping point for these valuable leaders to start showing interest in moving on.
High-potential leaders also have high standards for the types of leaders they want to work for, with 32% indicating they would not tolerate ineffective leadership.
High-potential leaders also have high standards for the types of leaders they want to work for, with 32% indicating they would not tolerate ineffective leadership, compared to 12% of leaders who are not high potentials. When their managers are effective with interpersonal skills, high-potential employees were 3.3X less likely to indicate an intention to leave their company within the year.
In addition to the interpersonal skills of their leaders, three key factors make the biggest difference in high-potential employees' intentions to stay:
Opportunities for growth and development.
Clear and realistic performance expectations.
Managers who are effective coaches.
Data Dive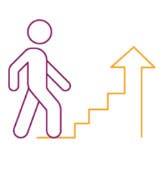 3 years is the critical tipping point when valuable leaders consider whether they should look for their next opportunity internally or externally.
WHERE TO FOCUS
Deliver Deeper Experiences for High-Potential Leaders
The most important factor that influences whether high-potential employees stay and grow with their companies is having opportunities to develop. There are three development experiences that high-potential leaders prefer:
85% want coaching—from internal and external coaches—to help them develop as leaders.
71% want instructor-led training to strengthen leadership skills.
56% want to use assessment to diagnose strengths and areas for improvement.
Within their first three years as leaders, high-potential leaders were significantly more likely to seek out each of these development experiences than their peers. Additionally, those who received quality coaching from their manager were 2.3X more likely to want more manager coaching than high-potential leaders who didn't receive adequate coaching from their managers.
These growth experiences matter even more to younger high-potential workers (Gen Z and Millennials under the age of 35) who are seeking more coaching and feedback on how they can grow as leaders within their companies. Based on the responses from younger high potentials, it's clear that providing these development experiences pays off.
Fifty percent of younger high-potential workers who receive these key developmental experiences report having a greater sense of purpose at work than those who don't receive the same experiences (35%). They are also significantly less likely to want to depart their companies. Only 5% said they plan to leave within the year compared to 10% of their peers who hadn't received development experiences.
Data Dive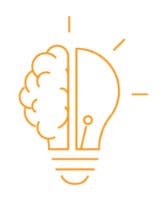 Younger high-potential employees were 2.4X more likely to stay at companies that provide key development experiences.