Transforming Organisations and Their Leaders Since 1976.
We help organisations hire, promote, and develop exceptional leaders here in Australia – and globally. From first-time managers to C-suite executives, our commitment is to be by your side to help you tackle leadership challenges that impact every critical moment from your 480-minute workday to the 480 months spanning your leadership career.
Tel: 1800 035 604
Email Us
Get Directions
Media Room
Welcome to DDI Australia
We invite you to spend a few minutes getting to know us, and our approach to leadership.
Australian organisations are faced by a constant state of complexity. Disruption is in full force – and the management skills of the past will no longer cut it. It's clear that a new kind of leadership is needed to propel organisations forward. Whether your charter is driving transformation and innovation, building an inspiring culture and purpose, boosting employee engagement and retention, or driving D&I initiatives (plus much more), we are here to help you make a difference and achieve outstanding results through your biggest asset – your people.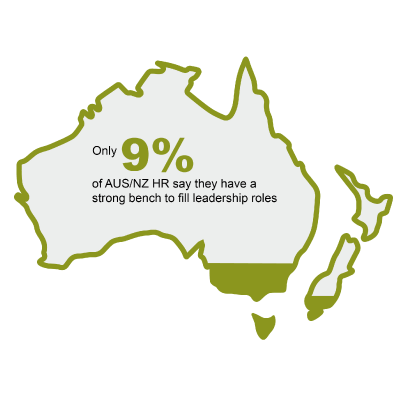 How is Leadership Stacking up in Australia and New Zealand?
When we launched the Global Leadership Forecast survey in February of 2020, we had no idea what our world would face. We were able to capture responses from both before and during a global pandemic. What came through clearly in this year's study is that organisations in Australia and New Zealand are gearing up for an era of constant crisis, where if leaders want to succeed, they must also be ready to rapidly gain new skills and change.
In this special Australia and New Zealand report, uncover key trends and learn talent best practices backed by research to guide the future of leadership at your organisation.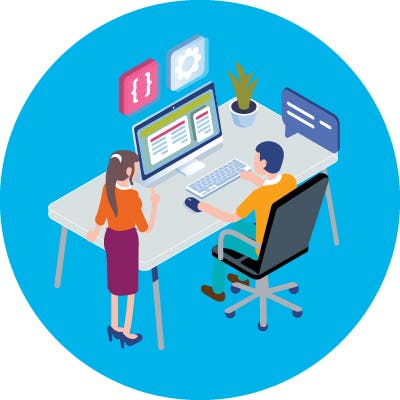 The Leadership Development Playbook
Explore trends and proven best practices to design powerful development experiences in a disruptive leadership development landscape.
Our playbook will help you:
Spot the trends disrupting leadership today
Understand common challenges leadership development teams face
Explore new perspectives to reimagine your approach to developing leaders
Tap into 5 best practices to deliver high-impact leadership experiences
Create blended learning journeys in multiple formats
DDI's Award-Winning Leadership Development Solutions
In and out of lockdowns. High levels of burnout. Increased expectations for flexible work. The world of work in Australia has changed forever – and like it or not – the hybrid workplace is here to stay.
But great leadership depends on human connection. That's why it's so important that leaders learn together. And it's why the traditional classroom format has always been king for leadership development. In-person or virtual, we have the leadership development solution to suit your needs in the hybrid world.
Recently named a 5-Star Learning and Development provider and awarded gold for our virtual classroom learning format by HRD Australia, we have been recognised as a top performer in the learning and development landscape in Australia. Explore what we've designed for you—or we'll help you design your own leadership program.
The program has given assistant nurse unit managers more confidence, more opportunities, much more support, and more in-role development. We've built confidence. We've built capability at that level
— Maree Feery, Executive Director, People and Culture, Epworth HealthCare
Client Public Workshops
DDI's certification workshops are designed to build capability and enhance your ability to drive business impact for your organisation. Workshops are held in Sydney and Melbourne and are intended for the purpose of individuals within prospect and client organisations. Discounts are available for multiple registrations.
Facilitator Certification Process Workshop—Become an accredited DDI Facilitator to deliver over 60 award winning leadership development courses.​
Targeted Selection®: The Art and Science of Behavioural Interviewing—Become a confident interviewer using the world's most proven, accurate behavioural interviewing system.
Targeted Selection®: Trainer—Become an accredited TS Trainer to implement the world's most proven, accurate behavioural interviewing system in your organisation.
Meet Our Local Team
Our DDI Australia team bring a unique intersection of expertise across people and culture, consulting and business leadership roles undertaken all over the world. This positions us to be able to deeply relate with and truly understand both Australian organisations and multinationals across a range of industries. Leveraging world-class research and cutting-edge, evidence-based methodologies, we are passionate about partnering with organisations to change mindsets and curate meaningful leadership experiences that not only drive business impact – but create better leaders and the communities they serve.
Additional Office Information
Sydney, Australia

DDI-Asia/Pacific International, Ltd. (Sydney)

Level 6, 107 Mount Street, North Sydney, New South Wales, 2060, Australia

Melbourne, Australia

DDI-Asia/Pacific International, Ltd. (Melbourne)

Level 19, 15 William St, Melbourne VIC 3000