Impacting Business Results Through Leadership Across 90+ Countries/Regions All Over the World.
We help organizations hire, promote, and develop exceptional leaders. From first-time managers to C-suite executives, our commitment is to be by your side to help you tackle leadership challenges that impact your 480-minute workday. We invite you to spend a few minutes getting to know us, and our approach to leadership.
Tel: +55 11 3145 4450
Email Us
Media Room
Welcome to DDI Brazil
DDI's Brazil office experience and capabilities ensure projects run efficiently, are scalable, deliver outstanding results for our clients in Brazil and around the world, and support their leaders in millions of critical moments throughout their careers. Based in São Paulo, SP, near of the Paulista Avenue our office incorporates a purpose-built acceleration and development center where we can either host or administer remote assessment and development projects of any scale.
We're one of few truly global service providers in the South America marketplace. Our operation have a headquarter based in São Paulo (BR), offering clients a seamless worldwide resource. We are your local experts with a global viewpoint—helping you select, assess, promote and develop better leaders wherever you do business.
Make the Switch to Virtual Classroom
Great leadership depends on human connection. That's why it's so important that leaders learn together. And it's why the traditional classroom format has always been king for leadership development.
But you don't have to give that up when your workforce goes virtual. Virtual classrooms are so much more than webinars or online training. They're an engaging virtual environment where leaders connect and discuss live. And they offer incredible flexibility to bring people together wherever and whenever works best.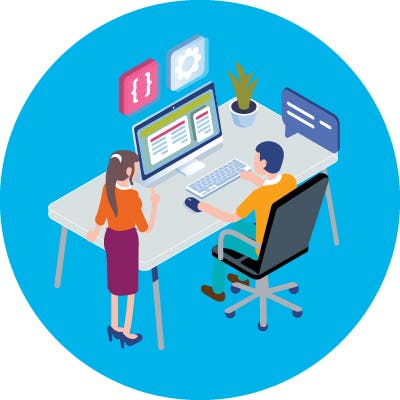 The Leadership Development Playbook
Explore trends and proven best practices to design powerful development experiences in a disruptive leadership development landscape.
Our playbook will help you:
Spot the trends disrupting leadership today
Understand common challenges leadership development teams face
Explore new perspectives to reimagine your approach to developing leaders
Tap into 5 best practices to deliver high-impact leadership experiences
Create blended learning journeys in multiple formats
By Your Side in Times of Crisis: Resources
As communities and business quickly adapt to the global pandemic of Covid-19, people are looking for strong leadership more than ever. We're working hard to build and share resources to help you and your leaders pivot to meet these challenges.
You can't buy that kind of excitement.
— Lauri Lipka, Vice President, Global Human Resources, AGCO
Meet Our Local Team
When you trust us to help your leaders excel today and tomorrow, you allow this team to keep your organisation's needs top of their mind.
Get to know our local leaders.