Ensuring your leaders have what it takes. Across 90+ countries/regions.
DDI China is recognized as the leading talent management consultancy in China. Utilizing world-class research and evidence-based development methodologies, we partner with Chinese organizations to select, develop, retain, and grow leadership talent to execute on business priorities.
Tel: +8621.2329.5000
Email Us
Media Room
Welcome to DDI China
We invite you to spend a few minutes getting to know us, and our approach to leadership.
With state-of-the-art acceleration, development, and training centers, we help organizations identify, select, and accelerate leadership talent. And we've done so since 1976, preparing more than 20,000 executives for key leadership roles and new business opportunities and accrediting more than 2,500 facilitators to deliver our award-winning leadership development solutions, including leadership solutions - both online and offline - in the digital era.
Based in Shanghai, Beijing, Shenzhen, and Hong Kong, DDI China provides nationwide organizational development and talent management services to our clients in both the public and private sectors. Clients tell us we're valued as much for the easy working relationship we create as for our deep expertise and ability to master their business challenges.
Global Leadership Forecast 2021
DDI's Global Leadership Forecast (GLF) is now open! This is our largest research survey ever, in partnership with leading global industry analyst Josh Bersin.
By participating in the survey, you can get a free benchmarking report valued over $50,000 for your organization, comparing your leaders' data to others in your region, industry, and top performers.
Participating is simple. The GLF is comprised of 2 surveys. You'll take the 10-15 minute HR Survey, then you'll automatically receive a unique link to the Leader Survey, which takes about 10 minutes to complete. Just send that link on to your leaders.
Take the 10-15 minute HR Survey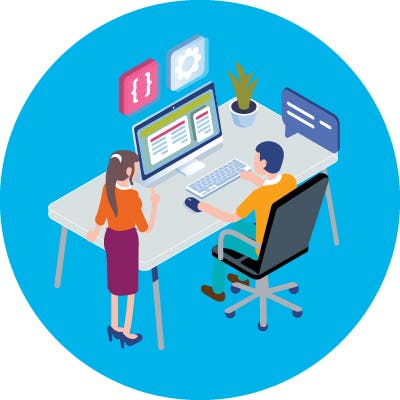 The Leadership Development Playbook
Explore trends and proven best practices to design powerful development experiences in a disruptive leadership development landscape.
Our playbook will help you:
Spot the trends disrupting leadership today
Understand common challenges leadership development teams face
Explore new perspectives to reimagine your approach to developing leaders
Tap into 5 best practices to deliver high-impact leadership experiences
Create blended learning journeys in multiple formats
By Your Side in Times of Crisis: Resources
As communities and business quickly adapt to the global pandemic of Covid-19, people are looking for strong leadership more than ever. We're working hard to build and share resources to help you and your leaders pivot to meet these challenges.
Client Public Workshops
DDI's certification workshops are designed to build capability and enhance your ability to drive business impact for your organization. Workshops are held in Beijing, Shanghai and Shenzhen and are intended for the purpose of individuals within prospect and client organizations.
Facilitator Certification Process Workshop—Become an accredited DDI Facilitator to deliver over 60 award winning leadership development courses.​
Targeted Selection®: The Art and Science of Behavioral Interviewing—Become a confident interviewer using the world's most proven, accurate behavioral interviewing system.
Targeted Selection®: Trainer—Become an accredited TS Trainer to implement the world's most proven, accurate behavioral interviewing system in your organization.
The program's results—the positive impacts to our business—are impressive, but I'm most excited by what I'm hearing from leaders.
— Andy McNeill, Global Talent Development Manager, Fugro
Meet Our Local Team
When you trust us to help your leaders excel today and tomorrow, you allow this team to keep your organisation's needs top of their mind.
Get to know our local leaders.
Additional Office Information
Beijing, Mainland China

DDI-Asia/Pacific International, Ltd. (Beijing)

1506-1508, West Tower, Twin Towers, B-12 Jianguomenwai Avenue, Chaoyang District, Beijing, 100022, P.R.C.

Shanghai, Mainland China

DDI-Asia/Pacific International, Ltd. (Shanghai)

Room 1601, Shui On Plaza, 333 Huaihai Zhong Road, Shanghai, 200021, P.R.C.

Shen Zhen and Hong Kong, China

DDI-Asia/Pacific International, Ltd. (Shen Zhen and Hong Kong)

Room 3802, Tower Three, Kerry Plaza, 1 Zhongxinsi Road, Futian District, Shenzhen