Ensuring your leaders have what it takes. Now and for the future. Locally and globally.
Welcome to DDI. We help organisations hire, promote, and develop exceptional leaders. From first-time managers to C-suite executives, our commitment is to be by your side to help you tackle leadership challenges that impact your workday. We invite you to spend a few minutes getting to know us, and our approach to leadership.
Tel: +44 203 741 7800
Email Us
Get Directions
Media Room
Registered Offices
Welcome to DDI UK
Backed up by DDI's 50 years of innovation, deep expertise and passion for great leadership, our UK team works alongside some of the most competitive multinational companies in Europe. We help clients anticipate and meet their current leadership needs, build capability to execute business strategies, and ensure a sustainable diverse pipeline of leaders for the future.
Our leadership consultants, organisational psychologists, coaches, assessors and project managers deliver outstanding results and drive business impact for our clients in the UK and around the world, no matter the complexity of the initiative. Based in Holborn, Central London, our office incorporates a purpose-built acceleration and development centre where we host face-to-face or administer virtual assessment and development projects of any scale.
We're one of the few truly global leadership consultancies in the European marketplace. Our team on the European continent is based in our offices in London (UK), Paris (France) and Dusseldorf (Germany), offering clients a seamless multicultural and multilingual resource. We are your local experts with a global viewpoint and infrastructure—helping you select, assess, promote and develop better leaders wherever you do business.
Make the Switch to Virtual Classroom
Great leadership depends on human connection. That's why it's so important that leaders learn together. And it's why the traditional classroom format has always been king for leadership development.
But you don't have to give that up when your workforce goes virtual. Virtual classrooms are so much more than webinars or online training. They're an engaging virtual environment where leaders connect and discuss live. And they offer incredible flexibility to bring people together wherever and whenever works best.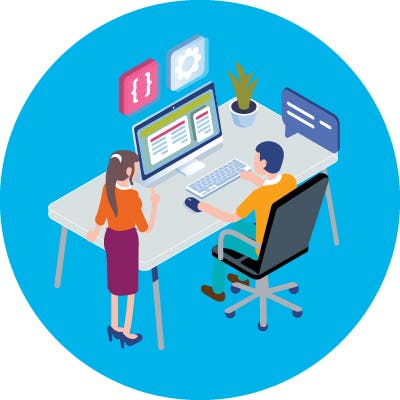 The Leadership Development Playbook
Explore trends and proven best practices to design powerful development experiences in a disruptive leadership development landscape.
Our playbook will help you:
Spot the trends disrupting leadership today
Understand common challenges leadership development teams face
Explore new perspectives to reimagine your approach to developing leaders
Tap into 5 best practices to deliver high-impact leadership experiences
Create blended learning journeys in multiple formats
By Your Side in Times of Crisis: Resources
As communities and business quickly adapt to the global pandemic of Covid-19, people are looking for strong leadership more than ever. We're working hard to build and share resources to help you and your leaders pivot to meet these challenges.
Client Public Workshops
DDI's certification workshops are designed to build capability and enhance your ability to drive business impact for your organisation. Workshops are held in London and are intended for the purpose of individuals within prospect and client organisations.
Facilitator Certification Process Workshop—Become an accredited DDI Facilitator to deliver over 60 award winning leadership development courses.​
Targeted Selection®: Trainer—Become an accredited TS Trainer to implement the world's most proven, accurate behavioral interviewing system in your organization.
The program's results—the positive impacts to our business—are impressive, but I'm most excited by what I'm hearing from leaders.
— Andy McNeill, Global Talent Development Manager, Fugro
Meet Our Local Team
When you trust us to help your leaders excel today and tomorrow, you allow this team to keep your organisation's needs top of their mind.
Get to know our local leaders.
Additional Office Information
London, UK

DDI UK Ltd (United Kingdom)

The Connection, 198 High Holborn, London, WC1V 7BD, UK

Meerbusch, Germany

DDI Deutschland Assessment, Training, Beratung GmbH

Heinrich Heine, Breite Strasse 3, Düsseldorf, 40213

Paris, France

DDI France S.A.S.

7 rue Meyerbeer 75009 Paris, France