I recently coached a senior leader who, over the course of his 20-year career, never failed to achieve his goals. Unfortunately, this run of success looked to be approaching its end when his team began hemorrhaging talent. To add some background context, his company had acquired a competitor, and so his team morphed into a mix of people—those who knew him and those who did not. Since this leader was so preoccupied with the business side of the acquisition, he neglected to build trust in the workplace once the merger was in place. This resulted in people questioning whether or not they could trust him. And so, one by one, his people started to leave.
Sadly, these kinds of departures are becoming much more common.
A Crisis of Trust in the Workplace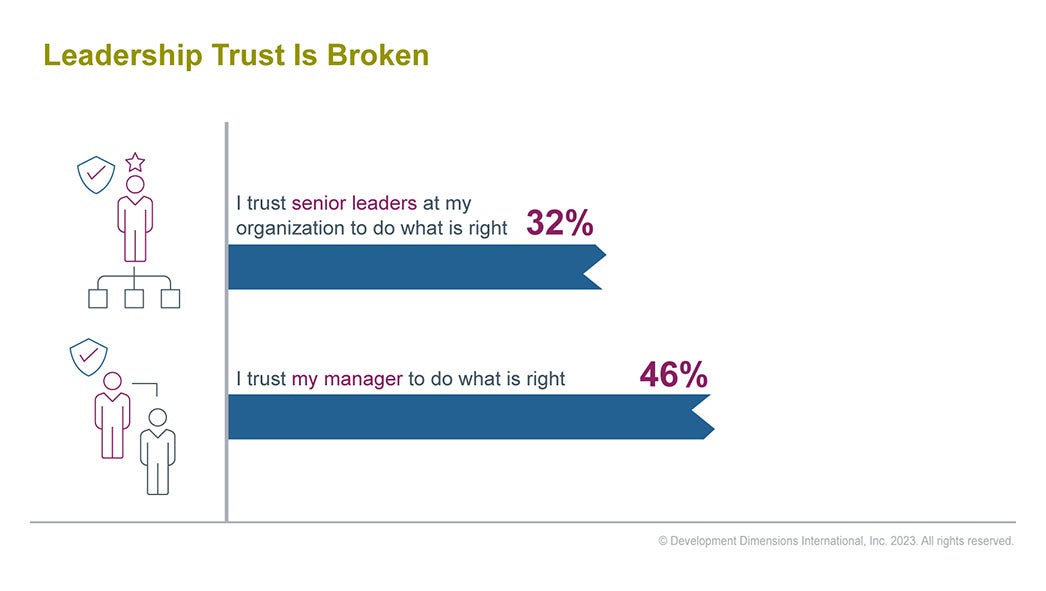 Whatever the business situation may be, trust is a cornerstone to executing strategy. According to DDI's Global Leadership Forecast 2023, there is a crisis of trust in the workplace. Only 46% of roughly 14,000 leaders trust their manager to do what's right, and only 32% trust the senior leaders in their organization to do what's right.
This lack of trust also connects to the lower quality of leadership ratings we're seeing from leaders since 2020—during a crisis, when people tended to be more trusting of their leaders. But the harder work comes now that the crisis is over.
These concerning findings match with other research, including Edelman's trust index. This index shows that although trust in institutions is plummeting, businesses are still the most trusted institutions right now. The Edelman Trust barometer also shows that people have rising expectations of company leaders, expecting them to do the right thing.
This presents business leaders with an opportunity to build trust with their employees. Weaving trust into workplace culture isn't only important for employee retention and building talent, but also for driving innovation and success in the future. This is especially critical for companies who rely on building consumer trust.
Why is it important to build trust in the workplace?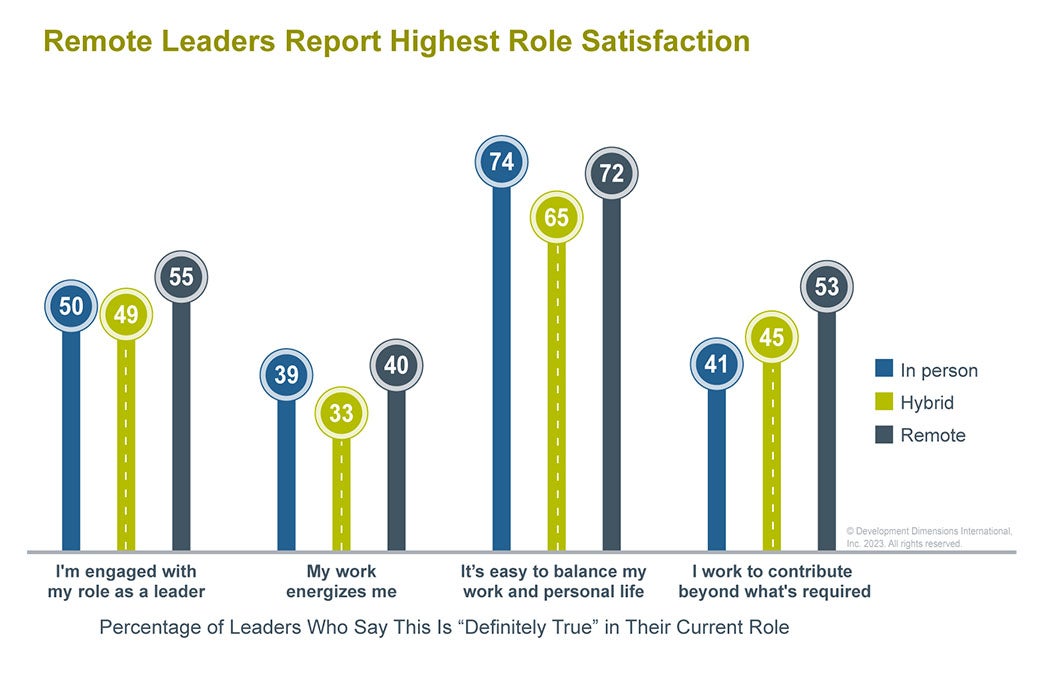 The majority of leaders now work in a hybrid or remote setting, and trust is the most important aspect of driving engagement in these types of roles. However, fewer than half (49%) of leaders working in a hybrid role report being definitely engaged, and only a third report that their work energizes them, which is significantly less than their in-person and remote counterparts. Interestingly, leaders who work remotely are 22% more likely to say they trust senior leaders compared to those who work in person.
Trust and visibility make a huge difference for employees who are straddling an in-person or virtual work culture. In fact, research shows that hybrid employees were 4.4X more engaged when their managers maintained trust in their relationships.
7 Leadership Behaviors That Build Trust
The good news is that there are seven learnable behaviors that build trust and can be developed so that leaders can overcome the crisis of trust in the workplace. Additionally, there is a "keystone" to each of these seven behaviors. DDI calls them the Key Principles, and leaders use them in every interaction to meet two kinds of needs: the practical need and the personal need. For example, I visit the doctor when I need to get better—we call this the practical need. While I'm at the doctor's office, I also expect to be treated with dignity and mutual respect—which is what we call the personal need. The Key Principles work to help meet both of these needs. They are as follows:
Maintain or enhance self-esteem.
Listen and respond with empathy.
Ask for help and encourage involvement.
Share thoughts, feelings, and rationale (to build trust).
Provide support without removing responsibility (to build ownership).
These Key Principles are the foundation for every effective interaction and are inextricably linked to trust levels, since they all require honesty and sincerity to work.
Keeping this in mind, let's now take a closer look at the seven trust-building behaviors: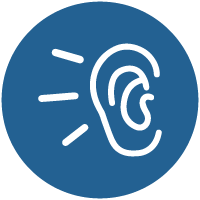 1. Listen and respond with empathy.
Think of a situation where the person you were talking to wasn't listening. How did you feel? Probably not great. As a leader, the key to listening and responding with empathy is showing the other person you were actually listening. You can do this by using the empathy formula to respond with an empathetic statement:
Empathy Formula: "It sounds like you're __________(feeling) because/about ___________(fact)."
Example 1: "It sounds like you're disappointed (feeling), because the deadline has changed (fact)."
Example 2: "I'm sensing that you're excited (feeling) about the announcement (fact)."
Listening and responding with empathy is not only important in building trust, but in overall job performance as well. This chart from our High-Resolution Leadership study shows the relationship between interaction skills and job performance. The larger circles show a stronger linkage between the interaction skill and job performance domain. What also stands out is that 85% of employees who indicated that their leaders consistently used all seven of these interaction skills said they definitely trust their manager to do what's right.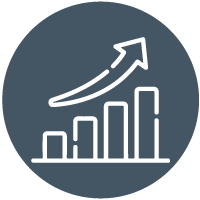 2. Provide opportunities for team members' growth and development.
We know there is a shortage of leaders, and one of the key responsibilities of a leader is to develop their team members and themselves. This requires that leaders find the time to regularly discuss an individual's growth and development. When leaders do this, they build trust, because they are showing they care about the individual being engaged and reaching their full potential. As a result, they won't be updating their resume anytime soon!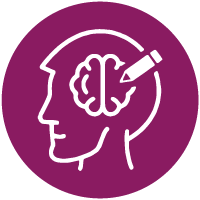 3. Share thoughts and rationale for decisions.
This behavior is all about transparency. When a leader listens to you, responds with empathy, and then follows up with statements like, "I understand your concern about what this means for our team, and I share your concern. Let me tell you what went into making the decision," they are sharing what's on their mind as well as providing the rationale for why the decision was made. Pro tip: A combination of behaviors 1 and 3 is one of the most powerful ways for a leader to build trust.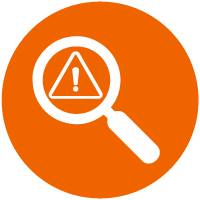 4. Genuinely acknowledge your own failures.
I was asked to coach a senior leader who worked in the hospital system. When I asked why they thought this leader needed coaching, I was told, "It's because he's too good to be great." The leader's attitude was, "It's not me, it's everyone else. I've never made a mistake and I don't have any weaknesses!"
Because of this, no one trusted this leader, and no one wanted to work in his department, which also had the lowest patient satisfaction scores. The key to acknowledging your failures is by carefully choosing your behaviors when you fail. Offering a simple, genuine apology and accepting you made a mistake goes a long way in building trust with your team.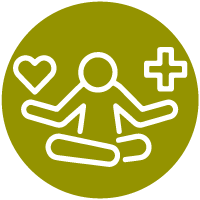 5. Inquire and care about employee wellbeing.
When a leader "forgets" to ask employees about their mental and physical wellbeing, as well as how things are outside of work, they are neglecting life aspects that can have a huge impact on their employees, team, and the organization's ability to perform at its best. This happens to be the main reason the leader I mentioned in the opening paragraph was struggling.
Once he found the time (and it doesn't take long) to ask a few questions to understand the individuals on his team, such as asking about their families or taking a minute to ask how they are, he was able to reduce employee turnover. This is because he showed that he cared and consequently increased team trust.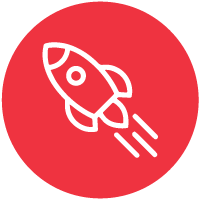 6. Encourage others to challenge old ways of doing things.
To lead change, leaders must also embrace change, because team members will be looking at how their leader is reacting to change. A powerful way for leaders to encourage others to challenge the old ways of doing things is to draw on the Key Principles.
A good combination here is to listen and respond with empathy, share thoughts, feelings, and rationale, followed by asking for help and encouraging involvement, and finally providing support without removing responsibility.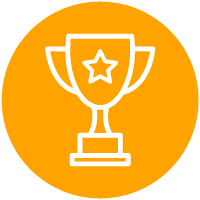 7. Recognize the success of team members.
According to a Gallup Business Journal Survey, individuals who receive regular recognition and praise increase their individual productivity, are more likely to stay with their organization, receive higher loyalty and satisfaction scores from customers, and have better safety records and fewer accidents on the job. To build workplace trust, any recognition needs to be specific and sincere. One of the best approaches in recognizing success is using the STAR format for providing effective feedback.
Building Trust Means Getting Comfortable with Vulnerability
One of the mistakes leaders make is assuming their teams will trust them more if they appear to be perfect, without making any mistakes. They fear that vulnerability or imperfection will be perceived as weakness and lacking trust.
But the Global Leadership Forecast 2023 reports the opposite is true. When leaders regularly display vulnerability, their employees are 5.3X more likely to trust them; and when leaders acknowledge their failures or shortcomings, they were 7.5x more likely to maintain trust over those who did not.
Certain Triggers Can Cause Leaders to Break Trust
At the end of the day, leaders are human too. Their environment can trigger them to do things they ordinarily would not. Consequently, they may end up breaking trust with their teams, their peers, or their manager. These triggers might be things like cultural pressure in the organization, perceived personal criticism, their own personality, and more.
Here are some examples of "trust traps" leaders can fall into:
Breaking promises
Serving their own interests
Acting inconsistently
Avoiding issues
Making assumptions
Doubting others
The Key to Workplace Trust Is Behavior Change
It's almost impossible for leaders to avoid falling into one or more of the trust traps mentioned above. The key is mitigating long-term consequences by carefully choosing how to best deal with situations involving trust.
The way to get out of the "trap" is by using some, or even all of the seven leadership behaviors. In doing so, you will build trust in the workplace while strengthening the backbone of your organization's success.


Explore more data about top challenges for leaders in our Global Leadership Forecast 2023 report.
Bruce Court partners with organizations on all aspects of their leadership strategy. He's experienced in every facet of leadership strategy design, development, and execution. Outside of work, Bruce likes to travel with his wife, Maureen. He loves eating at great restaurants as well as sampling good wine and craft beers. Bruce is also a huge fan of smooth jazz.
Topics covered in this blog