Several years ago, a report published by the United Nations Intergovernmental Panel on Climate Change (IPCC) gave humanity a deadline: reduce greenhouse gas emissions by 50% before 2030 to keep global warming below 1.5 degrees Celsius. If we reduce emissions by this amount, we won't reverse the effects of climate change, but we will be spared from the worst of its potential consequences. However, to meet the IPCC's timeline, we need a radical cultural transformation within the business sector. This is possible, though only with broad participation from every level and functional area. In particular, we need to embrace the HR role in sustainability.
Why Is HR Responsible for Sustainability in the Future of Work?
HR leaders are uniquely positioned to steer their organizations in the direction of net zero readiness. Functionally, they're responsible for the critical areas of hiring and developing talent, including for key leadership roles where new skills are needed; designing policies and benefits, which can impact companies' carbon footprints; and stewarding culture and values that support sustainability commitments.
HR has a lot on their plate already—but failing to take responsibility for sustainability is a mistake that organizations cannot afford.
Why Are Sustainability Strategies Beneficial?
Given the stakes and urgency of environmental sustainability, there is no question of if your organization should adapt. There is only the question of whether a regulator or competitor will get there first. Companies that hesitate to respond can expect to lose the luxury of designing their own decarbonization timelines. They forfeit competitive advantage in talent and consumer markets and crash into inevitable growth ceilings of their own making.
On the other hand, companies that are swifter to deploy a sustainability strategy than regulators and competitors can expect many commercial benefits—particularly in talent development, meeting consumer demand, and delivering value to shareholders.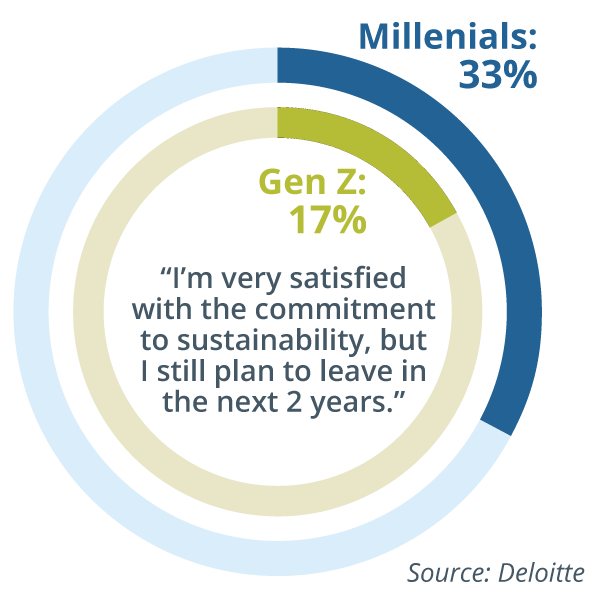 Talent Advantage.
According to research by Deloitte, about half of Gen Z and Millennial employees who are unhappy with their organizations' commitment to sustainability plan to leave in the next two years. Whereas only 33% of Gen Z and 17% of Millennials who are satisfied with their organizations' commitment to sustainability plan to leave in this time frame. Organizations that satisfy younger employees' sustainability commitment expectations will enjoy the security of a strong leadership pipeline, the benefits of generational diversity, and, of course, reduced friction in recruitment efforts.
Customer Advantage.
According to a recent Capterra study, consumer willingness to pay more for sustainable goods has increased by an average of 8% from 2021 to 2022. Plus, 88% of consumers have checked the sustainability of a product before purchasing it. Businesses with good sustainability practices have a competitive advantage with consumers—and business-to-business companies are no different. According to Amazon's State of Business Procurement Report, more than 69% of B2B buyers are required to make purchases from sellers that appeal to sustainable practices.
Long-term Shareholder Value.
Business models that don't take sustainability into account will not be legal or financially viable forever. An organization cannot ignore sustainable practices if they hope to maintain profitability and ensure long-term shareholder value. Decarbonization, like any transition, has costs. But forward-thinking business plans can spread them over fiscal periods to keep profits strong and shareholders optimistic.
Given these myriad benefits, it should be unsurprising that most companies are already working towards sustainability goals:
In a 2021 study, four in five companies assessed had committed to Sustainable Development Goals.
One-third of the largest European countries have pledged to hit zero emissions by 2050.
In all, organizations representing nearly 20% of global market capitalization have set science-based targets to reduce emissions.
When organizations, and HR specifically, embrace their role in sustainability, these plans become more than headlines and these commercial benefits become more than possibilities.
What HR Sustainability Initiatives Can Make a Difference?
There are numerous ways for HR departments to support an organization's sustainability goals depending on what their targets and timelines are. But if you're looking for a place to begin, here are three concrete ways that you can set the ball rolling to a strong sustainability business model.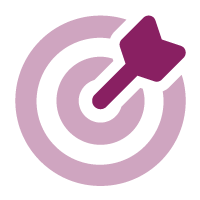 1. Hire and develop leaders and employees with skills needed to reach targets and transform your organization.
While the end goal of decarbonization is simple, the path to getting there is anything but.
Halving emissions requires that organizations go beyond renewable energy credit and carbon offset programs (which sound good on paper, but often make little impact) to actually evolving fundamental operating principles. Organizations must shift from extraction-based commercial models; revise supply chains that require long-haul transits; get creative and responsible about transforming waste; invest in businesses that prioritize sustainability goals (and divest from ones that don't); re-evaluate their processes with an eye towards efficiency; become radically transparent in communicating with stakeholders. And they need to figure out how to measure their progress against data-based targets across each of these areas.
Is your head spinning yet?
Any business leader will tell you that to successfully navigate even one of these imperatives requires transformational leaders at the top of house, and innovative, inclusive, resilient, influential, and empathetic employees at all levels.
HR can stack the deck with the right human capital by:
Selecting candidates and high-potential employees who have the particular skills and motivations that support sustainable growth.
Developing these skills in the rest of the workforce through learning systems that deliver behavior change immediately on the job.
Building diverse teams, which studies show are capable of greater innovation and demonstrate higher levels of resilience.
But incredible people are only as good as the culture in which they operate, which leads us to HR-driven sustainability initiative #2.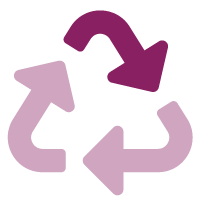 2. Foster a culture that empowers employees to design comprehensive sustainability strategies.
Led by HR, organizations across the globe are considering what values brought them past success. They're asking themselves: what do we need for our next phase of growth? Organizations that achieve sustainability goals alongside commercial success have cultures that prioritize the following values:
Courage and candor. If an organization wants to change the way things are done, it must create an environment that is psychologically safe. Employees must feel comfortable and even emboldened to challenge entrenched processes and question the status quo. HR can equip leaders to encourage truth-telling and open-mindedness, which helps build the type of culture that pays dividends in innovation.
Rest and reflection. It's difficult to solve complex, strategic problems when you're drowning in your inbox. When organizations create space for their employees to pause, they enable them to not only grasp the stakes and scope of sustainability, but also to fill their batteries with the energy needed for creative and strategic forward-thinking.
Community integration. Organizations that are deeply involved in their local communities are more likely to see how their business affects the health and longevity of the people and ecosystems nearby. These community roots build what Sherri Mitchell, a Native American lawyer and environmental activist, calls "kincentric" awareness. She describes that "when we have a bond of kinship with one another, it impacts the way we care for them." With an HR role in sustainability, you can grow this type of community connection through corporate social responsibility initiatives.
Great HR leaders know that building a culture requires an organization to identify their values, align actions with those values, and reward value champions. But maintaining a great culture relies on the daily judgment of employees, which can be risky if not reinforced by structural intervention. This leads us to HR-driven sustainability initiative #3.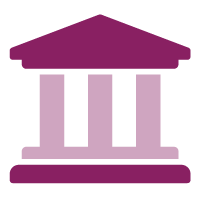 3. Design policies and benefits that create consistency and accountability to deliver sustainability goals.
The HR role in sustainability includes embedding and reinforcing sustainability efforts in several lasting ways across the workforce:
Comprehensive safety policies. A truly comprehensive safety strategy considers both the short- and long-term health risks of failing to care adequately for our environment. By including environmental harm reduction metrics in safety goals, HR can help prioritize sustainable practices on frontline business operations.
Work-from-anywhere policies. Employee commute emissions are part of the tricky Scope 3 emissions category that is notoriously difficult for businesses to calculate or influence. HR is in the unique position to enable employees to work remotely and travel less, helping cut greenhouse gas emissions that your company is accountable for as part of their indirect value chain. For employees who need to commute, consider creative benefits like incentives to use ride sharing, public transport, or bicycles (a benefit that Gen Z and Millennials report they particularly appreciate).
Fair and distributed compensation. Paying employees fairly and adequately for their contributions helps to build economic equity, which gives people financial means to make environmentally friendly consumer decisions. Fair compensation also allows them to respond to the costs of a warming planet (higher energy bills, preparing for and responding to natural disasters, etc.). This approach can be especially effective when paired with training and education on "green" lifestyles.
Social impact retirement (or pension) funds. Recent figures show that, in the U.S., "just 2.9 percent of 401(k) plans have even a single fund dedicated to environmental, social, and governance issues, according to the Plan Sponsor Council of America's most recent member survey." As the customers of these plan providers, HR has enormous power to influence which funds are chosen for investment. Ensure that socially conscious funds are chosen.
Sustainability incentives. Consider sustainability goals when evaluating and rewarding senior executives' performance.
The Challenges Are Significant, but HR Can Help Meet Them
If ever there was a need for radical cultural transformation to support a changing business climate, surely that time is now.
It may feel discouraging to acknowledge the complexity of achieving sustainability goals. What's important, though, is that these challenges are worth facing. Strong business is sustainable business. And the challenges are manageable. Sustainability may be an all-hands-on-deck effort, but we've got the hands (and the brains, and the hearts) required.
To my HR colleagues, know this: you sit in a function with incredible influence during a momentous time. The HR role in sustainability uniquely positions you at the forefront of change. Do not miss out on this opportunity to secure a future (for your organization and the planet) that is worth fighting for.
Learn more about how leaders can drive change effectively.
Sage Krombolz is an Executive Succession and Development Product Manager at DDI and chairs DDI's internal DEI Council. As a used-to-be-philosophy major, Sage is driven to create more introspective, intentional, and authentic workplaces. If she's not conducting a user interview, she's probably at 11,000-ft elevation looking for the best line to ski through the Colorado aspen trees.
Topics covered in this blog