Build Strong Healthcare Leadership
How Many Lives Are In Your Leaders' Hands?
There is a ton of pressure on healthcare leadership. Government regulations, changing technology, and a workforce shortage are just a few of the challenges. And often? They get little or no leadership development.
So how can your leaders handle these tasks and provide excellent care to patients? DDI's Healthcare Practice can help. We know how important good leaders at every level are to patient outcomes. From your nurse supervisors to the C-suite, we have the experience to grow your workforce. So they can focus on giving patients the best care.
Healthcare Leadership by the Numbers
---
of healthcare HR professionals believe they have a strong leadership bench
DDI, Global Leadership Forecast, 2021
42%
higher turnover among healthcare leaders than other industries 
DDI, Global Leadership Forecast, 2021
57%
of dollars invested in leadership development in healthcare compared to other industries
DDI, Global Leadership Forecast, 2021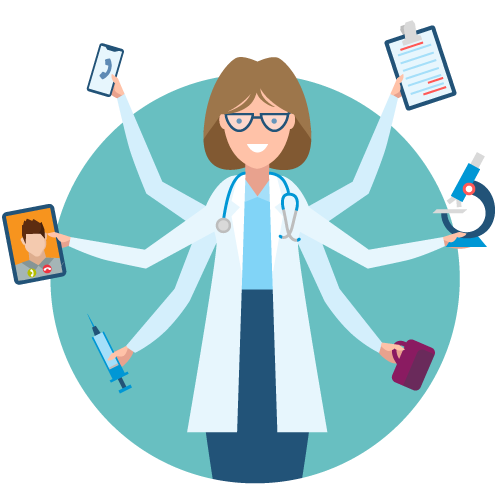 Leadership Skills Make a World of Difference
In healthcare's high pressure environment, trust is important. It can be the difference between life and death. And skills such as empathy and team building can make or break an interaction on a unit floor.
DDI can help your leaders build the fundamental skills they need. Our flexible learning options minimize time away from the floor. Plus, our courses will positively change your team's work environment.
As a result, your healthcare organization will get higher retention rates, better trust, and more collaboration. Not to mention lower errors which lead to better patient care.
Support  Physician Leadership
Reports across the country all say the same thing. Physician-led healthcare organizations deliver better patient outcomes. So how are you supporting your physician leaders?
Most doctors have spent their careers focused on patients. Therefore, they haven't led people, nor do they know the business side of leadership. But that can change.
DDI will help your top physicians become influential leaders. Maybe even your next CEO. With our focused support, assessments, and development programs, they will be able to take your organization to the next level.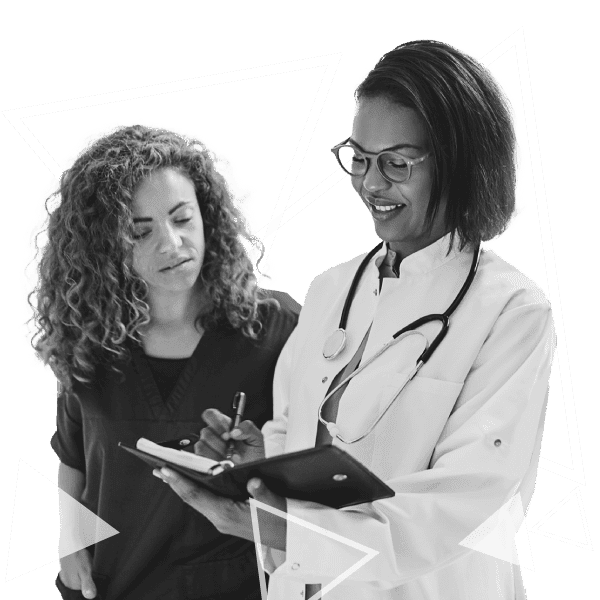 For leaders, they really needed to be able to ask great questions, and not be in so much of a telling mode, but to nurture every staff member to move the department forward.
— Janine Luz, Vice President of Learning, Gundersen Health System
Evidence-Based Hiring and Promotion
People in healthcare are often asked to step into leadership roles whether they're ready or not. But can they lead others?
With DDI assessments, you get objective data about your people. These insights will help you make decisions on who to hire and promote. Not to mention, the types of development needed to improve leadership skills.