Get Your People on Board
The statistics paint a bleak picture about transformations: they're very likely to fail. But change is the way of the world, and successfully transforming is key to your company's survival.
The reality is that transformation means that you will need leaders with very different skill sets than you have now. But people are naturally resistant to change. And it's incredibly difficult for leaders to shift people's thinking.
But you can trust DDI to be by your side to help you find and develop leaders who can lead change.
Transformation Depends on the Culture Set by Your Leaders
---
of company transformations fail
McKinsey 2019
72%
of companies with failed transformations cite employee resistance and management as the major barrier
McKinsey 2019
10.5x
Companies that successfully drive digital transformation are 10.5x more likely to have a strong culture
DDI, Global Leadership Forecast, 2018
To achieve these results during a time with such a challenging business environment is something we're really proud of.
— Andy McNeill, Global Talent Development Manager, Fugro 
Choose Change Champions
Driving change is easier for some leaders than others. The challenge is to find the right leaders who will be champions of change, and influence others to get on board.
That's why it's so important to have solid data on your leaders' skills. Assessment data can help you quickly pinpoint which leaders are most successful at driving change and transformation. Then you can put people in the right positions and assign key responsibilities to ensure changes get done.
And those people who aren't naturally suited to change? We'll help you create a targeted development plan to get them there.
With DDI, we were able to establish the foundational building blocks to ignite and accelerate our transformation.
— Rossana Buonpensiere, Vice President, Talent & Organizational Development, Wawanesa
Develop Leaders To Be Masters of Transformation
Transformation requires your leaders at every level to start thinking differently. Your leaders not only need to create a strong vision, but be able to influence others to buy into it.
At the same time, your leaders need to be great listeners and communicators. They need to show empathy for the fears and struggles on their teams. They also need be great coaches who help others grow and adapt. Most importantly, they need to build trust, so others feel confident in the company's direction.
For every moment, DDI will be by your side to help your leaders develop the skills to become transformation masters.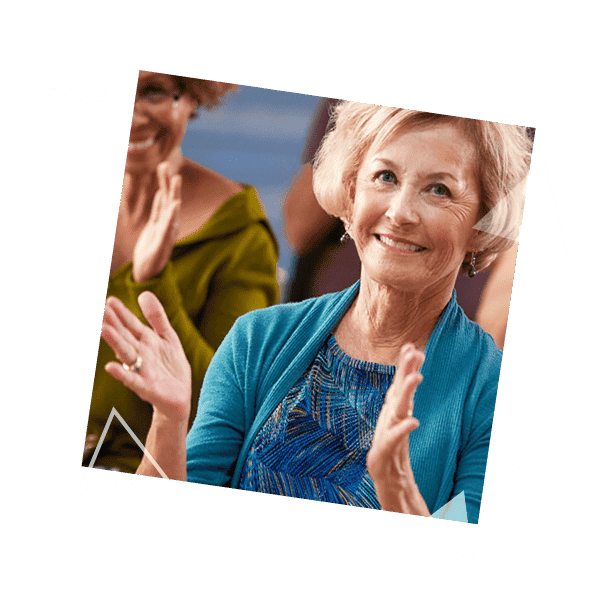 Lean transformation is essentially about changing leadership. It's a deep, cultural rewiring, and leaders have to be at the center of that.
— Mary Beth Morrison, Vice President of Operational Improvement and Project Management, Munson Healthcare
Transformation Starts at the Top
Transformation begins in the C-suite. It's up to your leaders at the top of the house to choose the right direction, and then figure out how to make it happen.
In some cases, that may mean you need different people in certain C-suite roles. Or you may need to shift mindsets among your executive team to get them aligned. At DDI, we can help you make data-driven decisions about who is best to lead your transformation. And we will work alongside your executive team to make sure everyone is aligned toward the same goals.