Global Leadership Forecast
---
DDI's Global Leadership Forecast (GLF) is the largest leadership study of its kind, offering a true forecast into what's next for leadership.
DDI first began this stream of research more than 23 years ago to track the challenges and trends of leadership. It has since grown into the largest leadership study of its kind. More than 13,000 global leaders and 1,500 organizations contributed to the most recent GLF.
This research contains deep data and findings about leadership bench strength, best practices for leadership development, retention, diversity, and so much more. Get dozens of practical, evidence-based recommendations for critical business issues, and learn about changes in the caliber of global leadership.
---
---
---
2018
Global Leadership Forecast 2018
GLF 2018 is a three-way collaboration with DDI, The Conference Board, and EY. The report includes 25 findings, ranging from digital transformation to gender and generational diversity to the roles of purpose and culture in building an effective, sustainable leadership strategy for a digital age.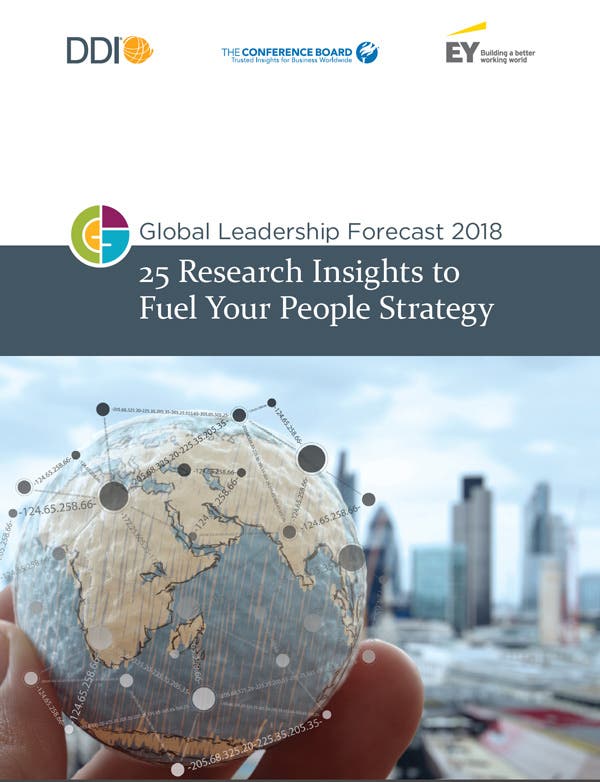 ---
2014-15
Global Leadership Forecast 2015
GLF 2015 is a joint report between DDI and The Conference Board. With 25 findings, the report helps you understand how ready-now leaders drive financial success. You'll also learn how talent programs impact leader readiness and how to mitigate risks to program success.