How Important Are Great Facilitators for Effective Leadership Development?
Have digital learning options made the human element of leadership development obsolete? We've seen zero evidence that this is the case, which is why it's still so important to invest in great leadership facilitators for live learning experiences.
In fact, leaders consistently tell us that they want more human interaction in their learning. They want more coaching. More developmental assignments with feedback. And also more formal in-person training. So yes, they are eager to have great facilitators guide them on their leadership development journey!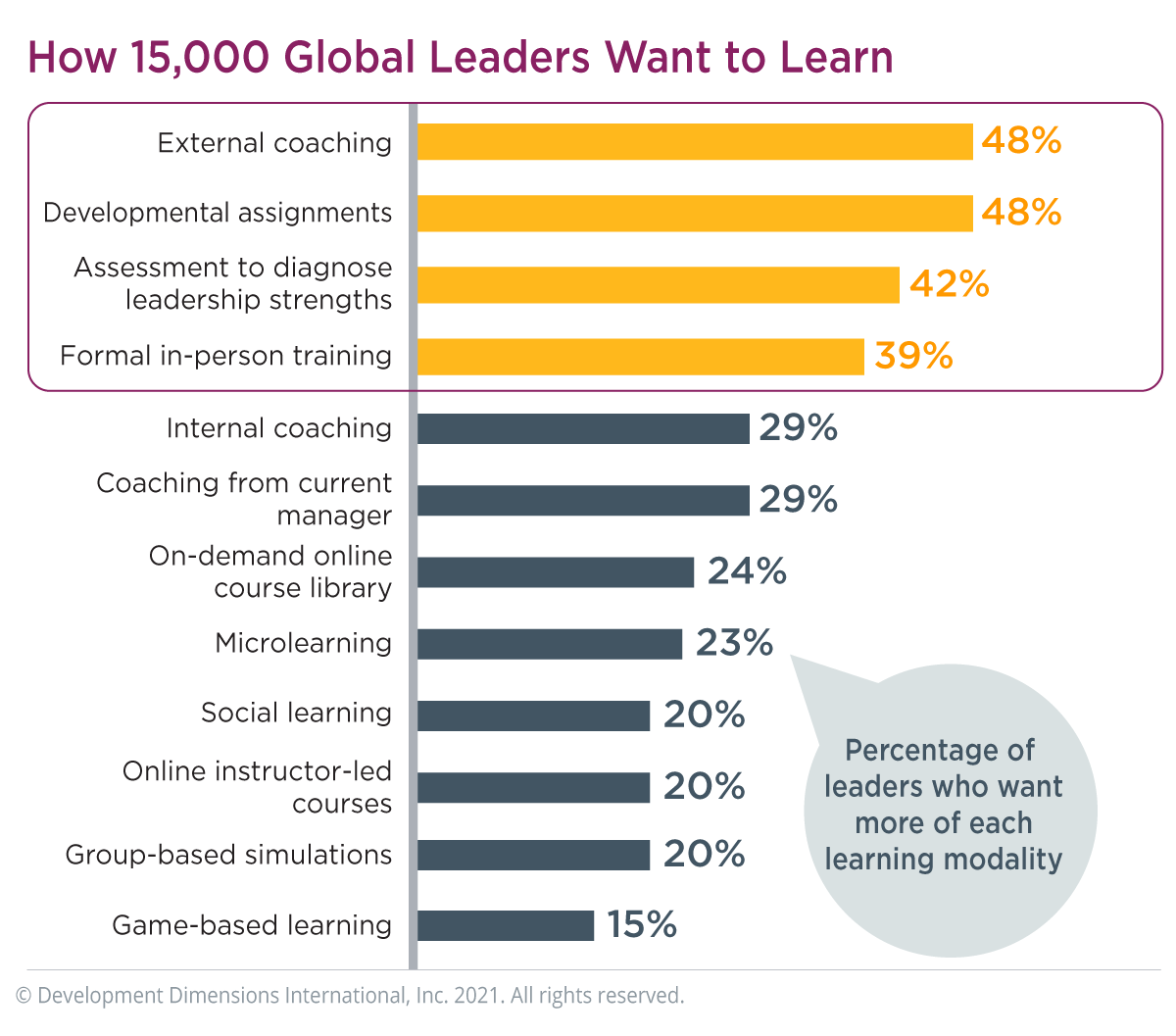 Who Should Facilitate Your Group Training Sessions?
The question of "who" should facilitate courses is a big one for many companies.
Should they rely on the expertise of a vendor's external facilitators?
Is it better to certify people in the company's training department to deliver internal training?
Should they train people in different parts of the business to facilitate these sessions?
There's no easy answer to any of these questions, as a lot of it depends on your company culture and budget. Of course, the first question to answer is a practical one: Do you have the bandwidth internally to facilitate?
For companies that have lean training departments or are juggling multiple initiatives, the clear answer is no. If they wait until their own people have time to facilitate, they might have to put off their development program for a while.
In that case, the answer is easy: use external facilitators.
Additionally, many companies choose to leverage external leadership facilitators because they don't have and can't build internal facilitator expertise when they need it. Other companies choose to use external facilitators because their leaders respond better to the "outside" expert and are more receptive to their coaching and feedback.

Leveraging Internal Facilitators
In many companies, however, it's important to train and leverage in-house leadership facilitators. Internal facilitators understand the challenges their leaders are facing and present learning that is rooted in the context of the organization. They also may have more scheduling flexibility. Lastly, using internal resources eliminates the out-of-pocket expense of external facilitators.
If you choose to leverage internal resources, you might want to extend your reach beyond the typical HR or L&D departments and tap into your business leaders to facilitate or co-facilitate leadership development training. Internal facilitators are closer to leaders and better positioned to provide post-training support and reinforcement.
While their intentions will be good, leaders often struggle to step into the role of facilitator. They might be able to carve out the time to facilitate the training but fail to schedule adequate time to prepare. And few do it often enough to "wing it." They might be close to the situations that learners are dealing with but lack the skill to handle sensitive or uncomfortable discussions in the classroom.
Additionally, even when leaders are great facilitators, their positional authority might prevent learners from sharing their experiences and exposing weaknesses or lack of confidence.
Keep in mind that facilitators have a dramatic impact on the effectiveness and impact of the program. An ineffective facilitator who does not create an atmosphere of psychological safety can negatively affect learning, even with the best training models and content.
Conversely, great facilitators can take learning and practice to a much higher level, helping participants achieve those incredible "Aha!" moments that stay with them for the rest of their careers. So choose wisely!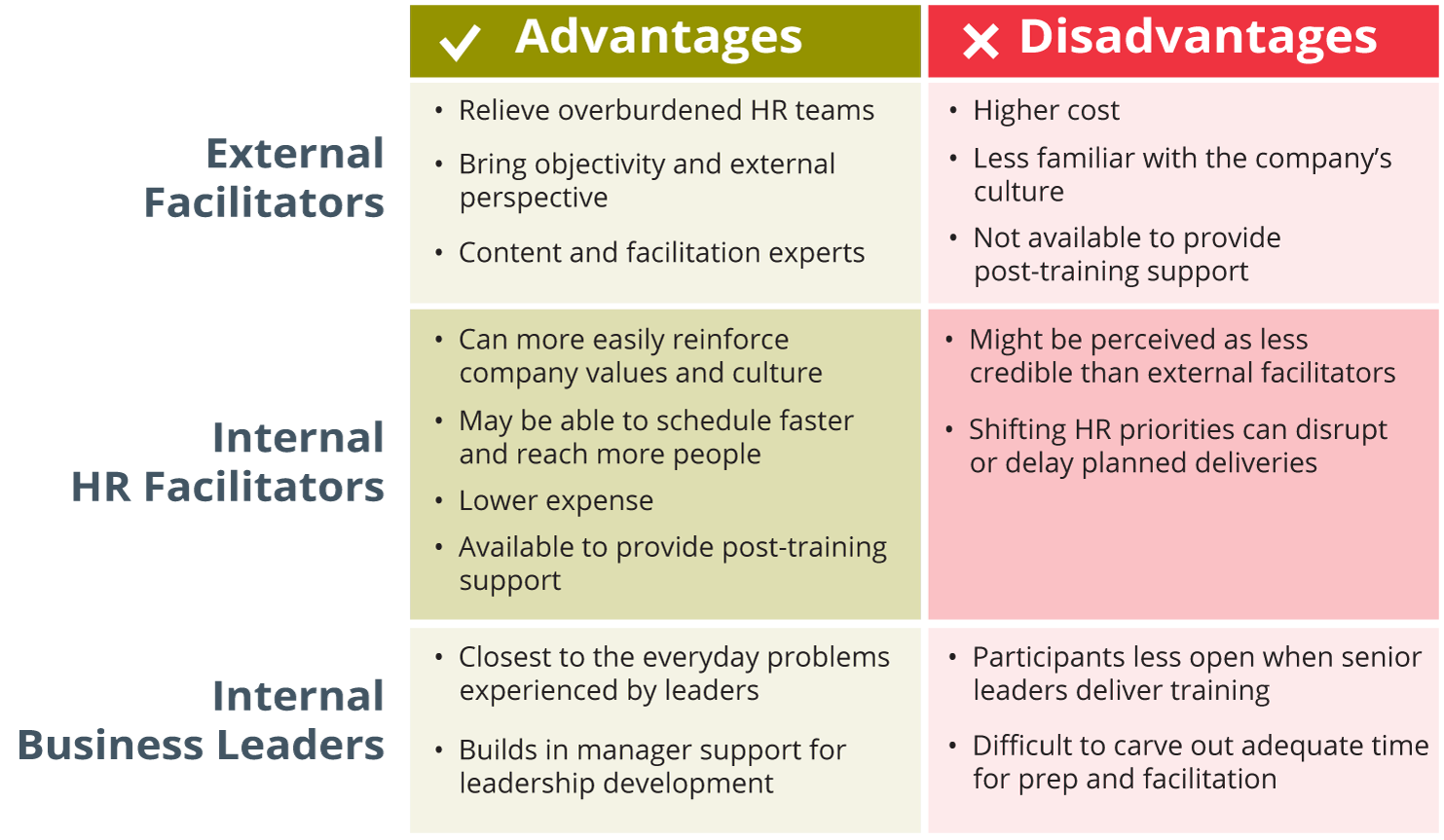 Who Should You Consider for Internal Facilitators?
If you decide to use internal facilitators, we suggest using a common set of criteria to choose them:
Organizational Awareness: Does this person have knowledge of systems, situations, pressures, and culture inside the organization to identify potential problems and opportunities? Are they able to perceive the impact and implications of decisions on other parts of the organization?
Facilitation of Learning: Can this person create an environment that fosters learning? Can they use appropriate interpersonal styles and techniques to facilitate learning and gain commitment?
Facilitating Change: Does this person encourage others to seek opportunities for different and innovative approaches to addressing problems and opportunities? Can they facilitate the implementation and acceptance of organizational change?
Planning and Organizing: Can this person create plans to get work done efficiently?
Communication: Is this person capable of clearly conveying information and ideas? Can they do so in a way that engages the audience and helps them understand and retain the message?
Continuous Learning: Is this person a champion for continuous learning? Do they regularly create and take advantage of learning opportunities?
Building Strategic Working Relationships: Does this person develop collaborative relationships to facilitate the accomplishment of work goals?
Adaptability: Is this person comfortable adjusting to work within new structures, processes, requirements, or cultures? Can they support others in using leadership skills to help them maintain effectiveness during major work changes?
Motivational Fit: Does this person find it personally satisfying to facilitate others' learning?
Every leadership facilitator candidate might not meet all of these criteria. But we urge you to consider each one carefully.
The 4 Competencies for Leadership Facilitators
So what are the key skills that leadership facilitators need to demonstrate? Over the past five decades, we have this down to a science.
Every facilitator needs to show four key competencies and the key actions of each: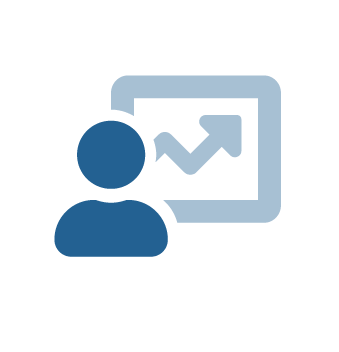 1. Facilitation of Learning
Lead learners through course concepts to accomplish course objectives by using appropriate facilitation techniques suited to the characteristics, experiences, and needs of the audience.
Facilitators demonstrate this skill by:
Providing clear directions for learning activities and exercises.
Explaining the purpose of the course content and its components.
Using learning aids effectively.
Presenting a road map of the course or unit.
Making transitions.
Summarizing key learning points.
Explaining the benefits of the course and its content for the company, team members, or the learner.
Demonstrating content knowledge.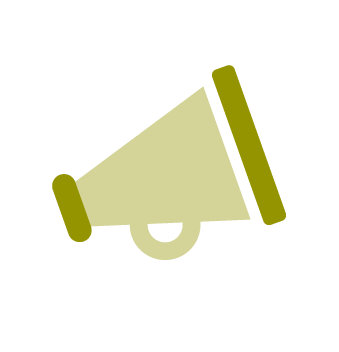 2. Engaging Communication
Clearly convey and seek information and ideas in a way that engages the audience and helps them understand and retain the message.
Facilitators demonstrate this skill by:
Holding audience attention.
Providing and seeking examples and analogies.
Sharing relevant business/industry, organizational, and personal context.
Using appropriate verbal and nonverbal techniques.
Acting as an advocate for the course and its components.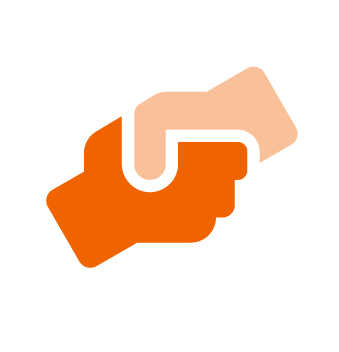 3. Guiding Learners
Provide timely guidance, coaching, and feedback to help learners understand content and strengthen their skills. Keep them moving through courses activities in a timely, purposeful way.
Facilitators demonstrate this skill by:
Providing timely coaching to learners.
Appropriately redirecting learners.
Using process skills, such as checking for understanding and making procedural suggestions, to move things forward.
Managing time effectively.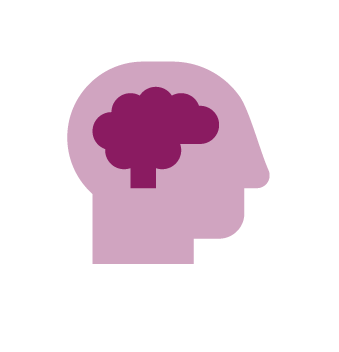 4. Facilitator EQ (Emotional Intelligence)
Establish and sustain trusting relationships by accurately perceiving and interpreting your own and others' emotions and behavior. Additionally, use these insights to effectively manage your own response to situations and serve as a positive model.
Facilitators demonstrate this skill by:
Managing emotional classroom situations.
Maintaining or enhancing learners' self-esteem.
Listening and responding to learners with empathy.
Encouraging learner involvement.
These four competencies enable facilitators to create a safe learning environment, respond to learners' needs, and promote behavior change.
Expanding Facilitation Skills
Once you train your leadership facilitators in the four competencies outlined above, the next step is to practice. The more frequently they facilitate sessions, the better they get. They learn how to engage participants, manage their time, and become more confident in the classroom.
And don't forget: Always offer the opportunity for participants to give feedback to facilitators through workshop evaluations. This data can be used to recognize, motivate, and improve facilitators.
Over time, you might find that your facilitators need to build more advanced or new skills. These skills might include keeping up with advanced technologies, going deeper into certain topics, or adding new content or learning methods.
Here are a few areas where you might want to improve leadership facilitation skills over time:
Facilitating in a virtual classroom: It's not quite the same as in-person learning. Facilitators need to make sure they are comfortable with the technology and have a strong virtual presence. They also need to develop a heightened ability to recognize and read nonverbal cues from participants. Developing this skill helps to ensure they are still meeting learners' needs.
Creating an inclusive environment, especially for discussions on tough topics: As more companies bring diversity and inclusion to the forefront, facilitators need to be thoughtful about how they create psychological safety in the classroom. This is especially important for leading sessions on sensitive topics that might make learners uncomfortable or that elicit strong emotions.
Integrating virtual reality into learning: New technologies such as virtual reality are creating a classroom revolution. Many facilitators need a booster to learn how to deal with the practical side of these new technologies. They also need to learn how to leverage tech experiences for deeper discussion in the classroom.
Great Facilitators Build Better Leaders
The bottom line? Facilitators are on a learning journey just like your leaders. The better they maintain their skills, the better they will be able to guide your leaders.