Research to Fuel Your DEI Strategy
Did you know organizations with above-average diversity are 2.4X more likely to outperform their peers financially? Explore these findings and learn the most critical DEI issues facing your leaders today in our Diversity, Equity, and Inclusion Report 2023, part of the Global Leadership Forecast Series.
The Ultimate Guide to Leadership Development
Get the guide that gives HR pros everything they need to create and launch high-impact development programs.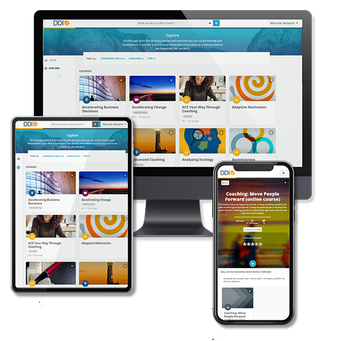 Powerful Development Experiences for Your Leaders
The old one-size-fits-all approach just won't work. We're creating brand new approaches that deliver measurable results.
Better Interviewing. Better Hires.
0
---
Only 14% of hiring managers are confident in their hiring decisions.
0
---
80% of employee turnover comes from bad hiring decisions.
0
---
The financial cost of a bad hire can exceed twice the salary of the position.
Sanofi
Progressive
Hanesbrands Inc.
Sparrow
Wawanesa
CI Financial