As companies faced crisis and change over the last few years, the job of a leader has gotten much harder. Leaders must be able to see ahead, make decisive calls, and lead with vision through enormous change. Even early managers are now stepping into more strategic roles. At the same time, leaders must also keep their teams engaged and promote the wellbeing of employees. They are responsible for helping team members find purpose and meaning in their work even while they themselves feel overwhelmed or disengaged. That's where the key leadership trends of 2023 come into play.
The research shows a clear pattern across industries: what leaders are accountable for has changed. And what attracts people to leadership roles has shifted, too. Here are three important leadership trends to expect in 2023 and the actions you can take to stay ahead of the curve.
Trend #1: Get Ahead of Burnout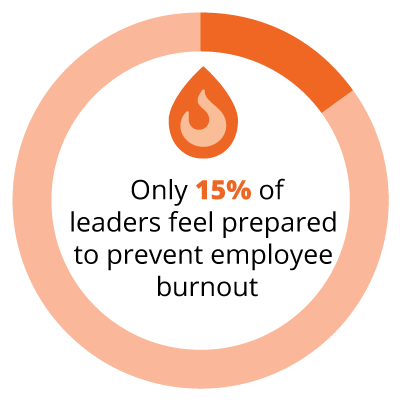 Burnout is one of the biggest issues facing employees today, though most companies can't gauge the impact. Burnout increased throughout the pandemic and reached its height in May 2020, but it's still on the rise. According to our 2023 Global Leadership Forecast, leaders are still facing high rates of burnout, with nearly 10% more leaders saying they feel more burned out now compared to 2020. On top of their own exhaustion, leaders are also worried about burnout in their teams.
Leaders report that burnout among employees is the challenge they feel least prepared to manage. Only 15% of leaders said they felt prepared to prevent employee burnout. This signals that they need help.
How Organizations Can Anticipate and Prevent Burnout
How well a company manages burnout is directly influenced by its leaders. Frontline leaders in particular must know how to demonstrate empathy, provide coaching, and support their teams. Here's how you can help leaders prepare.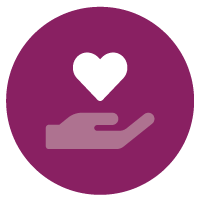 1. Develop and reinforce empathy skills
One way to combat burnout is to keep honest lines of communication open between leaders and employees. Most people are reluctant to talk about their feelings of burnout for fear of jeopardizing their position, so it's important to nip this taboo in the bud.
Empathy is so important for preventing employee burnout, both because it opens two-way communication and establishes mutual respect and trust between leaders and their teams. An empathetic leader can respond thoughtfully to facts and feelings or defuse negative emotions while acknowledging positive ones.
Among companies best prepared to mitigate employee burnout, empathy ranks as a top leadership skill. When leaders connect with their teams on a human level, they are more likely to identify burnout and other risks to wellbeing. That's why it's crucial to offer empathy skills building as part of your leadership development training.
2. Help leaders manage their own wellbeing
Fortunately, burnout across an organization is a phenomenon that can be prevented or decreased if the right skills and strategies are set into motion. But while leaders fight burnout culture, they need to acknowledge that they aren't immune to the risk of burnout themselves.
As the level of change and crisis leaders face continues to evolve, leaders need to focus on reducing workplace stress to help manage their own feelings of burnout. HR should play a significant role in supporting the wellbeing of leaders by taking steps to ensure a safe and supportive atmosphere at work. For instance, HR can facilitate and promote programs that raise mental health awareness or create a robust employee assistance program.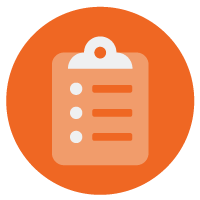 3. Develop leaders' skills to prioritize and manage work
Coaching and delegation are tactics leaders can use to ensure their teams have growth opportunities, balanced workloads, and resources to reach their goals, without burning out. Through effective delegation, leaders can empower their teams to shape and manage important projects that interest them and are good learning experiences, improving overall engagement. Additionally, leaders can use coaching discussions to help employees improve skills that are critical for doing their jobs well--whether that's prioritizing work, technical mastery, or building interpersonal relationships with others.
Although burnout can be a substantial challenge for organizations to manage, effective leadership is an important strategy to help mitigate it. A leader's ability to demonstrate empathy, lead change, coach their peers, and delegate work can help their teams remain engaged and effective.
Trend #2: Confront the Trust Crisis
Good leadership starts with trust. But our 2023 Global Leadership Forecast shows that only 46% of leaders trust their direct manager to do what is right. Even worse, only 32% say they trust senior leaders in their organization.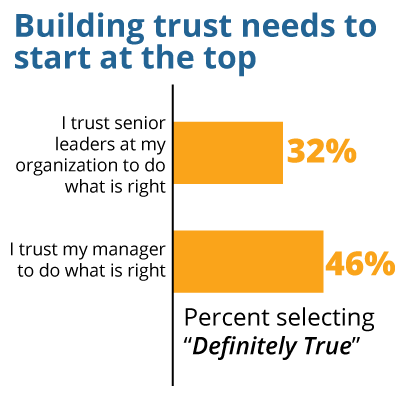 These results match Edelman's latest trust index findings, which show that trust has plummeted, especially trust of government and media. Business leaders are faring better, but it's clear that executives and senior managers need to do more to build the trust and confidence levels of their employees. Trustworthy leaders are also better able to retain the talent they work so hard to attract, develop, and keep.
Trust is essential for building a healthy culture and is the foundation of all strong relationships. Trust helps employees build connections with peers and managers and can even influence perceptions of the organizations we work for. So, trust is a critical area for leaders to develop with their team. Leaders of dispersed, hybrid, and remote teams need to take extra care in building trust since they tend to have fewer organic chances to build strong connections.
How Leaders Can Build Trust
There are many negative consequences when leaders aren't intentional about building trust. Without trust, people are less likely to bring their best ideas forward, hindering innovation and putting limits on what the organization can achieve.
Here are a few ways to help leaders build trust with their teams.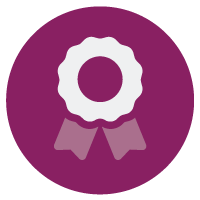 1. Reinforce the importance of building trust
Leaders need to understand that trust is crucial for building a positive company culture. And they may need real-world examples to understand why building trust is an imperative. It may be helpful to include questions about trust on employee engagement surveys so leaders can begin to understand how they're doing.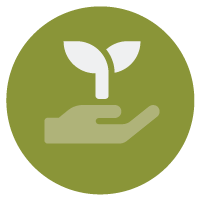 2. Purposefully develop trust
Like any critical leadership skill, building trust takes work. Companies can't assume that their leaders already have the skills to build trust effectively, so trust building must be prioritized throughout leadership development. Trust is fragile. It is easily broken, yet very difficult to build back up.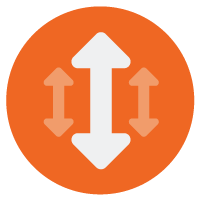 3. Model trust from the top down
Nowhere is building trust more crucial than at the top. Senior leaders and executives have fewer opportunities to build trust directly with employees, so it's critical that they make the best of every opportunity to do it.
Trend #3: Lead Virtual and Remote Teams Effectively
In our 2023 Global Leadership Forecast, we found that most leaders across the globe are now working remotely or hybrid, with most being in a hybrid workplace. In the US, there's a strong trend towards remote work, with 22% of leaders working remotely along with 41% working hybrid—a combined total of 63% of the leadership population works from home on a regular basis. This creates new challenges for leaders, especially when it comes to how they connect with their teams.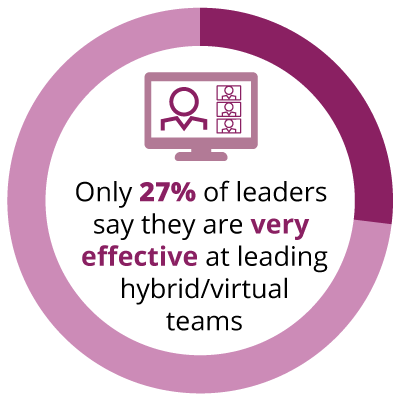 Unfortunately, most leaders don't feel confident about managing hybrid and remote employees. This was the lowest skill leaders rated, with only 27% of leaders saying they are very effective at leading hybrid or virtual teams. Still, we have seen some upward progress over the past couple of years as more leaders get experience working remotely with virtual teams. Since 2020, about 7% more leaders say they are effective at leading hybrid and virtual teams.
New generations entering the workplace expect more flexibility, so the need for virtual leadership will continue to grow. Leaders need support and development tools to develop and improve their virtual leadership skills – they can't be left to figure it out by themselves. There are a few ways you can help them.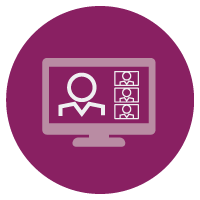 1. Help leaders "see" their role in a virtual workplace
One of the greatest challenges of working in a virtual or hybrid environment is visibility. Leaders don't have equal visibility, nor do their team members. To promote equal opportunity and fairness, leaders must create visibility for their teams. Help leaders see their role in creating a fair and inclusive virtual work environment by assessing their skills and reinforcing the behaviors that strengthen your work culture.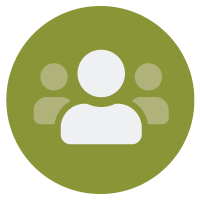 2. Develop leaders together
Leaders want more meaningful, formal learning and development experiences that connect them with a cohort of peers. Peer connections can be powerful, especially in dispersed and virtual workplaces where leaders may not otherwise have the chance to connect. Leaders can benefit greatly from learning with and from others, especially those facing similar challenges.
3. Create more inclusive and engaging virtual workplaces
Effective leaders play a crucial role in virtual and hybrid teams by helping create a sense of connection to work. Employees working from home may feel isolated or disengaged, unaware of how to participate in the workplace culture or communicate with colleagues. Leaders are in a position to help employees build a strong connection with the workplace and other colleagues. When leaders build foundational skills to include and engage their teams, you can expect engagement and innovation to increase across the organization.
The Key for Success in 2023
These three leadership trends for 2023 highlight that leaders who are better prepared to meet upcoming challenges will help win the race for talent. Critically, leaders need the skills to manage their teams and responsibilities through challenging and changing times. They also need to facilitate a productive, engaged environment in the virtual workplace and build relationships by showing empathy and building trust. Leaders should continue to draw on foundational communication and business skills in the coming year, but these core leadership skills will allow them to build and retain the talent they need for a successful future.
Learn more by watching our on-demand webinar, 2023 Forecast: 5 Trends in Leadership.
Stephanie Neal is director of the Center for Analytics and Behavioral Research (CABER). She leads market and trend research focused on leadership and business innovation and is the general manager and lead author of DDI's Global Leadership Forecast.
Topics covered in this blog