Leadership and Employee Retention: How Leaders Can Have Great Retention Conversations
August 4, 2021
Kelli Buczynski
Why great leadership and employee retention conversations matter now more than ever and how leaders can ensure these conversations go well.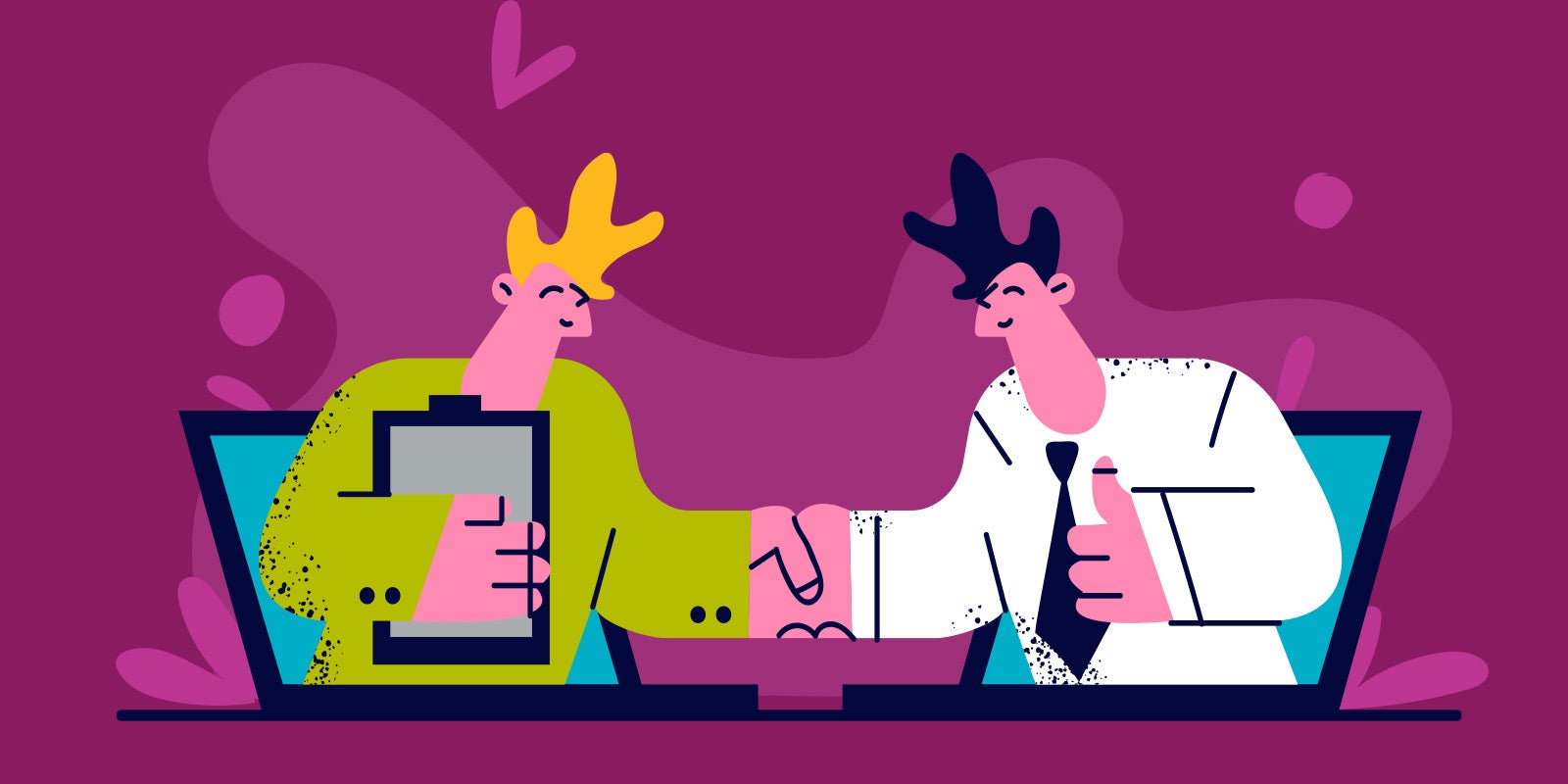 Some have called it the "Great Resignation." Others refer to the "Turnover Tsunami," citing the U.S. Bureau of Labor Statistics' highest-ever quit rate since they started tracking in 2000. One report even found that half of workers plan to look for a new job in 2021. So if leadership and employee retention isn't top of mind right now, it's time to put the issue front and center.
For leaders, some of the causes may be out of their control. On your own, you may not be able to change company policy on work from home, or hand out as many raises as you'd like. But you might be surprised by how far your conversations can go to retain your team. With a few simple questions, you might be able to reel people back in who have one foot out the door.
Who Benefits Most from Retention Conversations?
First, think about your high performers—the people on your team it would be really tough to replace. Often, leaders assume these team members aren't even thinking of leaving. After all, these people are the most likely to happily agree to take on anything thrown at them without complaint.
But that doesn't mean that they aren't quietly unhappy. Or worse, they may be struggling with burnout, and feel like their only choice is to leave entirely to get away from a crushing workload. According to the Global Leadership Forecast 2021 report, 86% of high-potential employees reported feeling used up at the end of their workday, a 27% increase over the past year.
Besides suffering from employee burnout more often, your high performers may be more likely to have other options. For example, your best employees may be getting more calls and messages from other companies' recruiters.
The bottom line? You must have the retention conversation with your high performers before they decide to leave. Use the conversation to find out why they're staying. And learn why they might answer the call or respond to a note from a recruiter.
The best retention conversations allow employees to know that their leader and employer recognizes and appreciates them. A great retention conversation can also help leaders identify warning signs their team members may not be getting everything they need at work. This information is helpful in providing ideas for building a "stay plan." This is a plan leaders can build with potential ways to keep their highest-performing employees.
Great leaders understand why leadership and employee retention are often talked about together. Employees leave most often because they don't like their manager. But if an organization's leaders are advocates for their employees and recognize, respect, and appreciate the work of each team member, employees are more likely to stay.
And being advocates for their employees includes understanding what makes employees tick. What do they like or don't like at work? What do they want to learn? These are just some of the questions every leader should ask during a retention conversation.
Five Stay Questions Every Leader Should Ask
1. What things do you look forward to each day?
Employees stay and engage based on their relationships with leaders and colleagues and how much they like what they do. In fact, positive relationships, learning new things, and doing purposeful work are categories far more important than pay and benefits to most employees. (Learn more about this in our research-backed list of the seven best practices for retaining your best people.)
If your people are drawing a blank when asked about what motivates them to go to work, it's a red flag that they may be unengaged or looking to leave.
2. What are you learning here, and what do you want to learn?
This question usually sparks a discussion about skill development and learning style as well as career interests in the short-term. But this question can also spark a discussion about whether an employee feels like they can advance their career at the company.
If the employee feels like they can't grow, then this could be another potential red flag that they may have one foot out the door. But knowing this can help leaders frame future performance or development conversations to get to the root of an employee's future career goals. And once future goals are known, leaders can help their employees form a development plan to achieve their goals.
3. Why do you stay here?
This is an important question that's going to require some trust between the employee and the leader. But getting an honest answer from your employee is going to reveal a lot about what the employee values about the company culture, their role, their team, and their leadership.
My advice is to tell the employee to take their time with this question. Reinforce that you, as their leader, really want to know this so that you can keep giving them the right mix of what's important to them at work.
4. When is the last time you thought about leaving, and what prompted it?
Having a trusting relationship between leader and employee is also important for getting an honest answer from an employee who is asked this question. Because it can certainly be a little uncomfortable for an employee to discuss a recent job offer with their boss. But often this question can reveal employee interests that their manager had no idea about. And this is useful information for a manager, as matching interests with development opportunities or upcoming team assignments can help employees learn and do more of what they want.
If an employee is struggling to answer this one, sometimes it's helpful to ask instead, "What's your intention to leave on a scale of 1 to 10?" (1 meaning "I'm staying" to 10 meaning "I'm leaving as soon as possible.") Knowing this answer can help a manager then dig a little deeper to learn more about why they are thinking about leaving or why they have chosen to stay.
5. What can I do to make your job better for you?
This question is designed to focus on the role the leader plays in employee engagement. And often, this question is what prompts employees to tell you exactly what they need, whether it's more or better feedback or coaching, or maybe help prioritizing their to-do list. These are things the leader can control and can change to make a difference in the day-to-day work of their employees.
I also recommend that leaders take this feedback and then follow up with the employee to see how it's going. Does your employee feel you have addressed their needs? And if you haven't been able to address something, it's your chance to tell the employee that it's still something you're working through or you're still trying to get an answer on.
5 Best Practices for Effective Retention Conversations
While the questions you ask in retention conversations are certainly important, there are also best practices for scheduling and conducting productive retention conversations:
Schedule the meeting in advance and share the purpose and importance.
Schedule the meeting for 20-30 minutes.
Listen actively. Don't be defensive.
Ask questions to understand or clarify what you hear. (And remember to use the Interaction Guidelines and Key Principles for having effective conversations.)
Take notes of key themes and actions that are suggested.
Additionally, note that retention conversations shouldn't be one and done. I recommend a quarterly cadence for these types of check-ins. A good manager keeps a pulse on how their people are feeling about their work. They check in regularly with their team members to see if improvements need to be made.
Why Retention Conversations Matter
My biggest piece of advice for conducting effective retention conversations? Don't wait to have them. Your best employees may have one foot out the door, but you might have no idea they are about to leave. So have the conversation. You might be surprised how far leadership and employee retention conversations can go to stop people from leaving.
But my bet is you'll also be taken aback by how much you learn about your people. And once you learn about what's most important to your employees, you'll be surprised by how much is in your power to change for them, for the better.
Learn more about DDI's solutions to help you boost employee engagement and retention.
Kelli Buczynski is Vice President of Global People Services at DDI.