Do You Know How Well Your Leaders Are Really Performing?
Leadership success is measured by one thing: The impact you have on the people around you. That's why it's so important that leaders get 360 degree feedback. They need to know how their actions affect their direct reports, stakeholders, and managers.
DDI's Leadership Mirror® is a competency-based 360 degree feedback tool that makes it easy to get the data you need on your leaders. Your leaders will get a holistic view of where they're doing well, and what they need to do to improve. And for you? You'll have the data you need to create group-based and individual development plans.
Tailor Development Plans for High Performance
Using 360 degree feedback really comes down to applying the data so you get the desired results. But that will be hard if your leaders aren't clear on what they need to develop.
Leadership Mirror helps your leaders see how their actions, habits, and behaviors directly affect their relationships and success in their role. With the data in hand, your leaders will know exactly what they need to work on. And more importantly, you'll have their buy-in to commit to their development.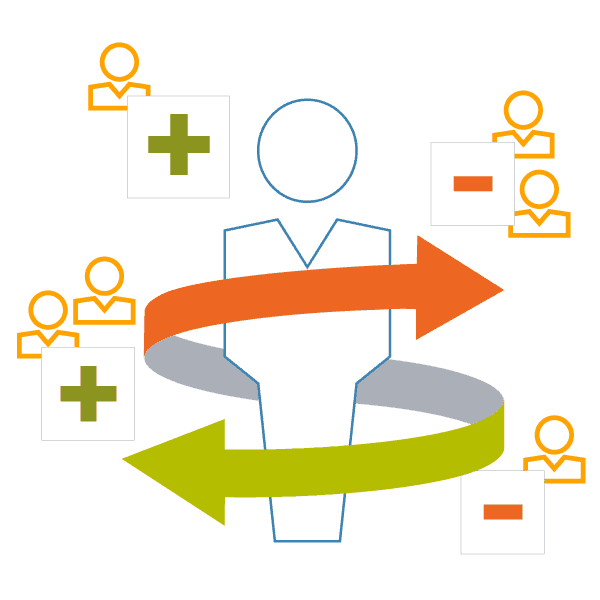 The data, married with the comments, makes it real.  And once it's real for an individual...the power is  in their hands to change their career.
— Antonia Comer, Director of Organizational Development and Training, General Cable
Get Complete Flexibility
What skills are most important for your leaders? With Leadership Mirror, we offer complete flexibility to configure content.
We offer standard surveys based on our recommended competencies that make it easy to start quickly. Or you can tailor your own survey. Either way, it's easier than ever to get feedback that is specific and relevant for your leaders.
Not only that, it's simple to flex the survey for just a few leaders or across the company. And we can do it anywhere in the world.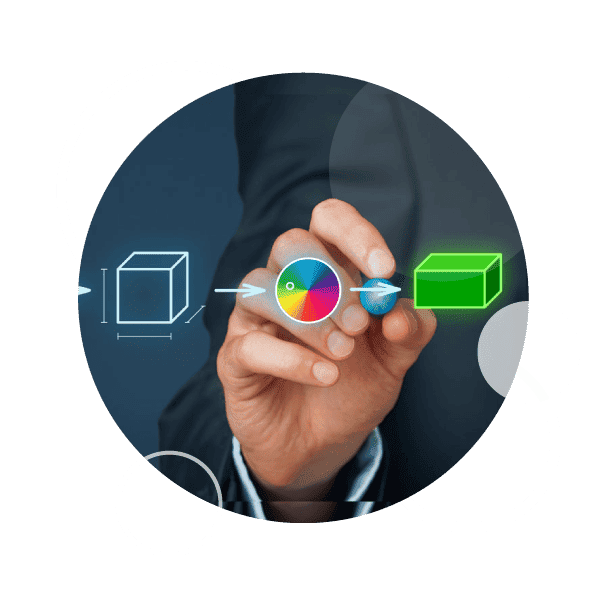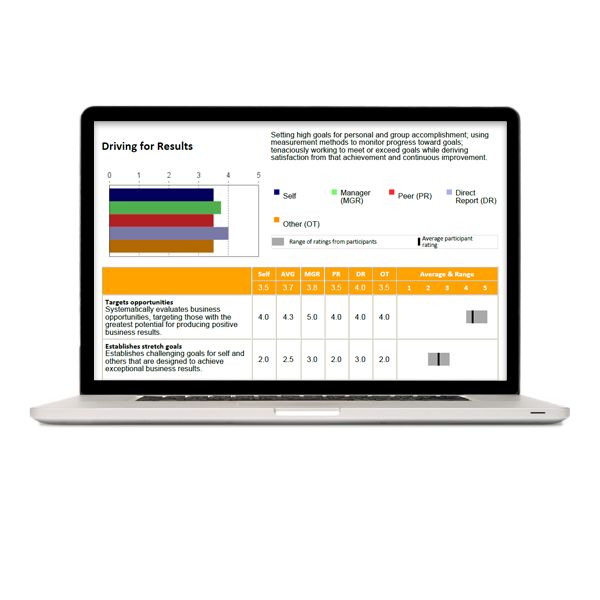 Clear Insights from 360 Data
Data can be overwhelming. And frustrating to interpret. In addition, it's often difficult to communicate back to those who need it most.
Leadership Mirror provides easy-to-use reports that will help you understand the results of each survey. You'll have the best information and the confidence for meaningful discussions to plan individual and group development.