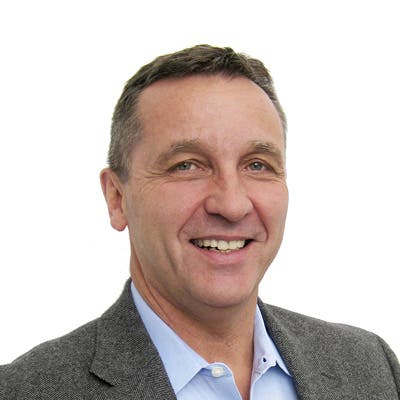 Andrew Gill
Executive Consultant – US
Andrew Gill is an executive and leadership consultant. He is a qualified industrial/organizational psychologist who has had over 30 years of experience in the areas of succession management, executive coaching, talent strategy, assessment, and development. Andrew has extensive knowledge and experience in all levels of executive succession (including CEO and work with boards), executive assessment, coaching and development, executive team alignment and focus sessions, leadership talent strategy, design and facilitation of executive and emerging executive development programs, leading consulting teams and initiatives within the U.S. and across the globe, and being an executive-level leader.
Key Capabilities and Experience
He has consulted with and developed solutions for more than 30 organizations across industries including financial services, healthcare, manufacturing, distribution, energy, telecommunications, and technology. He has worked with all sizes of organizations from medium-sized family-owned to nonprofits and large Fortune 1000 globally in Europe, Asia, Australia, and across the Americas. He specializes in helping companies create robust leadership and executive pipelines by designing effective succession management and development programs and processes that align with their business strategy to deliver measurable results. Andrew has developed executive sessions to help drive specific issues, train skills and/or promote stronger team alignment and collaboration. He has also developed companywide leadership capability or success profiles used to drive integrated HR strategy and processes.
From a design perspective, he leverages his extensive experience, knowledge of assessment and development, and a library of learning tools and techniques to design solutions with clients that meet their specific needs. These have covered a range of leadership and related business needs—from succession management through mentoring, using leadership to drive business issues, high-potential programs, executive sessions, and many others. An organizational psychologist by training, Andrew has worked as an executive coach with executives and high-potential leaders looking to take the next step in enterprise leadership. He has a down-to-earth, practical approach that focuses executives on the specific capabilities that will drive their success, the behaviors that need to change, and the actions they can take to drive and sustain that change. He drives insight by challenging his clients' thinking and rationale to help them gain insight and understanding of how they impact others and the perception of their brand.
Education and Credentials
B.A. Arts with post-graduate in Psychology at University of Tasmania
Strategic Human Resource Management University, of NSW