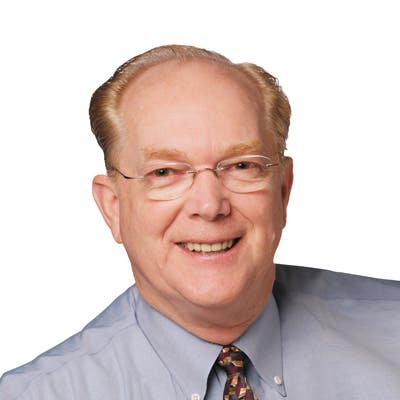 Robert Rogers
President Emeritus
Bob recently retired as president of DDI after 38 years with the company, the last 25 as president and COO. As the leader of day-to-day operations for DDI from 1990–2015, Bob directed DDI's growth and expansion from a small, $40 million U.S. company to a $160 million organization operating in 26 countries worldwide. After a very successful career in the late '70s and '80s combining executive and senior-level consulting with managing DDI's U.S. sales organization, Bob led DDI's transformation in the early '90s, from a company guided by products and sales to one driven by the market and customers. This propelled DDI's strategic direction of growth and customer intimacy.
During his tenure as president, Bob focused on values-based leadership to make DDI an employer of choice and aligned DDI's internal culture with customer focus, teamwork, innovation, and high involvement. Under Bob's leadership, DDI was voted one of the top 25 Best Small & Medium Companies to Work for in America: 2010, 2011, 2012, and 2014 (SHRM & Great Place to Work Institute). In 2007, DDI applied for the award and was voted Best Company to Work for in Pittsburgh (Pittsburgh Post-Gazette).
Bob has worked with many of the U.S. Fortune 500 as well as federal and state organizations, including General Motors, Boehringer Ingelheim, Citigroup, the U.S. Air Force, Gillette, ING, Hershey Foods Corp., Transocean, Cox Media Group, MSA, and Nissan.