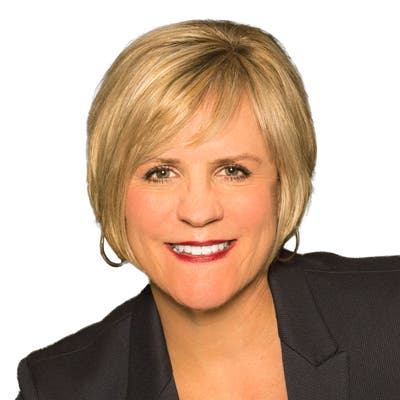 Ellie Hall
Executive Consultant – US
A highly experienced consultant, facilitator, and coach, Ms. Hall is a member of DDI's Executive Services business unit, where she provides executive team services and development offerings focusing on business leadership at the highest level. She has a passion for deeply immersing herself into her client's world in order to bring the most relevant and impactful leadership and organizational development outcomes possible. As a consultant, Ms. Hall draws from over 30 years of experience, bringing a systematic and highly collaborative approach to the design and implementation of complex leadership development systems, models, and culture change initiatives. She has a deep interest in innovation and creativity and brings the practice of user-centered design to her consulting approach. She is the co-author of DDI's "CEO's Guide to: Driving Innovation."
As a facilitator, Ms. Hall constantly seeks the group's input in order to help leaders integrate existing and deeply held beliefs, values, and experiences with new concepts to create meaningful insights. She brings theory into action by helping groups identify tangible needed behavior shifts. She has a particular passion for helping intact leadership teams work more effectively together to drive organizational excellence. As a coach, Ms. Hall's approach is warm, nonjudgmental, and supportive; yet challenging. She has witnessed tremendous growth in leaders once they understand how they "get in their own way," envision a different way, then put action plans and self-accountability in place. Ms. Hall encourages clients to see growth and development as a fun-filled experiment of trial and error without self judgment.
Key Capabilities and Experience
Prior to her work with DDI, Ms. Hall spent 20 years as a consultant with The Center for Creative Leadership, authoring the guidebooks, "Managing Conflict with Your Boss" and "Preparing for Development." She served as faculty for The Women's Leadership Program, fostering a deep passion for helping aspiring and current women leaders push beyond their own expectations.
Over the course of her career, she has worked with mostly Fortune 500 companies across a variety of major industries. Her clients include Abbott Labs, Boston Scientific, Wachovia, Merrill Lynch, Xerox, ABC Daytime, AT&T, S.E. Johnson, Verizon, Sonoco, Guidant Sales Corporation, Saks 5th Avenue, AOL, Chrysler, Cushman & Wakefield, Fonterra, Syngenta, Monsanto, HCA, and Fugro.
With a passion for travel, she has lived in Europe, consulting with organizations based in Switzerland, Germany, France, and the UK.
Education and Credentials
M.A., Organizational Communication, Wake Forest University, Winston-Salem, NC
B.A., Organizational Communication, University of North Carolina, Chapel Hill
Professional Coaches Certification (PCC), International Coaches Federation (ICF), Duquesne University, Pittsburgh, Pa
Certified in over 15 leadership and personality assessments
Over 6,500 hours of coaching experience