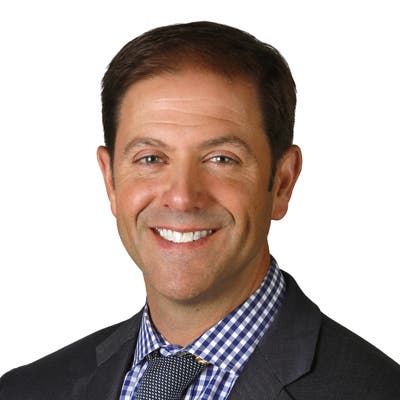 Erik Duerring
Vice President, Executive Services
As Vice President, Executive Services, Mr. Duerring leads DDI's consulting services for C-Suite and senior level leaders. In addition to coaching and consulting with CEOs and senior executives across industries, he heads DDI's Global Assessment Operations where he is accountable for the customer experience, quality, and commercial viability of our 25 assessment centers, 300 assessors, and 7 affiliate partners around the globe.
Mr. Duerring's engagement approach leverages his experience in diverse roles. These roles include starting-up and growing DDI's China consulting business, general management with P&L accountability, and deep technical expertise to offer leadership growth needs from both enterprise and individual-leader perspectives. He brings insights from over 20 years of working with successful leaders to enable executives to learn what high-performance organizations do to excel, while facilitating them to evolve their unique approaches to success.
Mr. Duerring's unique global business lens is formed from his seven-year posting in Shanghai, where he provided leadership and technical expertise to DDI's award-winning Asia consulting practice. He is co-author of the book Leadership Success in China: An Expatriate's Guide. His passion space is succession readiness, selection/deployment, and executive coaching, covering various industries such as technology, energy, pharmaceutical, financial, consumer goods, manufacturing, sales, and services.
Key Capabilities and Experience
He has successfully partnered with executive teams to engage a wide range of business-critical interventions, from unleashing executive potential through bespoke coaching engagements to building large-scale, sustainable executive leadership programs, including the following:
Consulted with the CEO and management team at a Fortune 200 energy company across a 10-year engagement to advise on strategic talent initiatives, including organizational talent strategy, CEO succession management, executive readiness, and development.
Built a Fortune 100 leadership bench through a comprehensive executive leadership program, including assessment, coaching, and cadre-development/action-learning experience.
Designed and managed a two-week action learning program for manufacturing high-potential leaders; for three years straight this top-rated, enterprise-wide program prepared operational leaders for the critical transition to strategic leaders.
Education and Credentials
Bachelor's degree in psychology from Washington and Jefferson College
Currently working toward a master's degree in business from Duquesne University
Member, Society for Human Resource Management, where he has been certified as a Professional in Human Resources since 1999