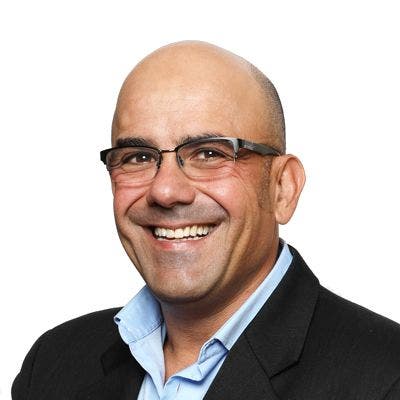 Martin Factor, Ph.D.
Executive Consultant – US
An industrial psychologist, Dr. Factor is a member of DDI's Executive Services business, where he provides innovative solutions to address his clients' most pressing executive succession, selection, and development challenges. Enthusiastically innovative, insightfully persistent, and collaboratively values-oriented, Dr. Factor focuses his time, passion, and expertise primarily in the areas of C-suite succession, including CEO selection, development, and coaching.
He has consulted with mid-sized, as well as large, Fortune 500 organizations, where he has provided talent strategy process guidance, shared talent audit results, engaged in high-impact focus coaching, and engaged in in-depth, holistic executive assessment to help his clients successfully plan for transitions in the senior-most level leadership positions. Dr. Factor has written three unpublished books, one of which is on adult transitions: Zoom Out of You (Unstick, Find, and Reinvent Yourself and Live a Meaningful Life).
Prior to his most recent role, Martin worked as the global training and quality manager for DDI's executive assessment global operations, where he was responsible for the design and implementation of executive assessment, feedback, and executive focus coaching training and quality assurance programs across the world.
Key Capabilities and Experience
Over the course of his career, Dr. Factor has designed and delivered both small- and large-scale executive assessment and development programs for public and private global organizations across a diverse array of industries, including telecommunications, pharmaceutical, high-tech, mining, healthcare, insurance, retail, and banking. He has consulted with executives within organizations as varied as Walmart, Cisco Systems, Novartis, Deloitte, Brink's, BP Shell, Raytheon, Bermuda Hospital, Abitibi, Ford, Honda, Masonite, MSA, Doe Run, Humana, Halliburton, BP, M&T Bank, the United States Postal Service, and many other global and domestic clients. Dr. Factor has been a keynote speaker at the African Society for Training and Development. Finally, he has developed and implemented executive assessment and coaching training and quality programs, processes, and tools, and has worked to refine executive assessment methods and technology.
Education and Credentials
Ph.D. and master's degree in Industrial/Organizational Psychology, University of South Florida
Professor of courses in industrial psychology, tests and measurements, and research methods at the University of South Florida