Now Comes the Hard Part: Sustained Adaptability & Agility
There is a pressing need to reenergize and jumpstart the organization and its workforce to pave the way for growth in the mid-horizon. DDI recommends three measures to reboot for growth.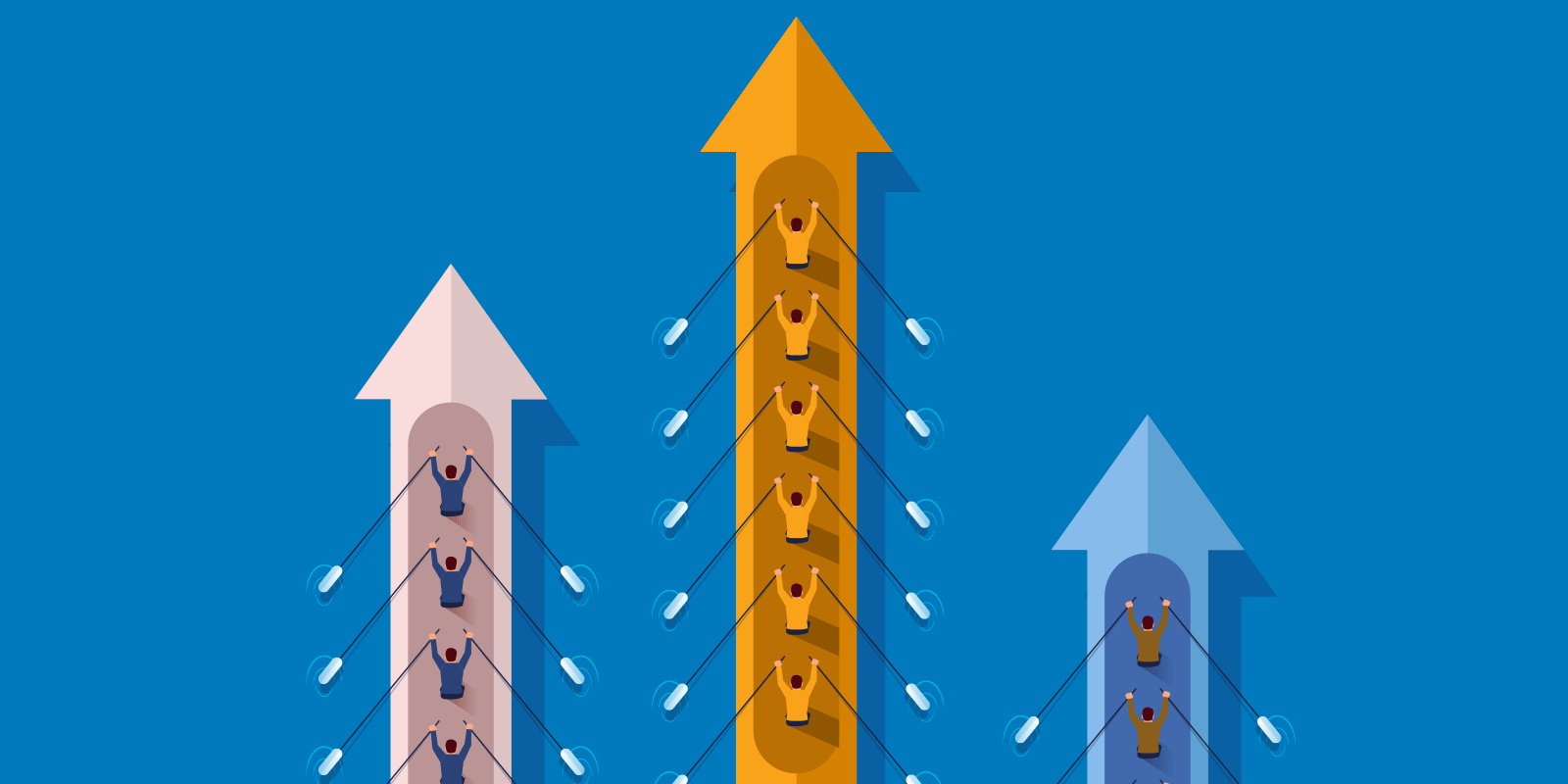 When the pandemic hit, many organizations were quick to respond to protect their company and employees. In turn, most employees were able to adjust to the new routine of working from home. You could say reacting to the pandemic was relatively easier than what comes next.
Now comes the hard part—continuing to adapt and to become agile in an ever-evolving situation for several months, or in the worst case, years to come. This is a priority espoused by Jaime Zobel de Ayala, Chairman & CEO of Ayala Corporation in a Zoom conference when he emphasised that "More important now is the ability to adjust, to change, and do it in a healthy way, where we are all in a mentally good place…"
Well before the pandemic hit, some organizations adopted multiple change initiatives to become more responsive and adaptable, e.g. agile approaches—where results are obtained by utilizing incremental changes through stepped-up collaborative multi-sessions known as "sprints." However, beyond the mechanics, it is important to ask whether such initiatives have built robust capacity for sustained agility and adaptability. Agile-ready or not, some companies' strategic initiatives remain stalled due to changing consumer demands, rapid rise of digital transactions, evolving supply chains, and a dispirited workforce.
There is a pressing need to reenergize and jumpstart the organization and its workforce to pave the way for growth in the mid-horizon. DDI recommends three measures to reboot for growth:
1. Create the "safe space" for all.
A must-have starting point is to create and maintain the "safe space" for all employees—some of whom are ready to move on, some waiting out the uncertainty, and others are unmoving, beset by personal worries. Doing so provides a solid foundation for employees to re-frame their current situation and find a way forward to energized action. This cannot happen without the unrelenting guidance, inspiration, and empathy from self-aware leaders.
However, many leaders do not realize how their habits, derailers, and tendencies begin to deeply affect others. Consider the research: In one study involving nearly 5,000 participants, 95 percent of people believed they were self-aware. Yet only 10-15 percent are. Tools which help generate leader self-insight are essential. And with many more months of ongoing uncertainty, it's clear why empathy is one of the top leadership development challenges companies are focusing on post-Covid.
2. Embed robust virtual platforms and extend reach.
In a virtual work world, building trust, reassuring, connecting, and ensuring impactful learning require a quantum shift in communicating and interacting with others. This shift is even made more challenging when connecting with new employees or securing new clients—circumstances which require more occasions for contact at varying levels of interaction to achieve a minimum level of trust.
Off-line to on-line (O2O) interactions and organizational learning need to be made much more robust, personalized, data-driven, and achieve the greatest two-way reach, especially for the majority of employees who, in the past, have been neglected due to constraints in logistics. Without the proper execution, virtual interactions may only serve to make them even more disconnected.
3. Revisit and align.
The emerging digital era has and will continue to have varying impact on different industries, e.g., insurance, manufacturing, real estate, tourism, etc. Organizations need to reprioritize interventions to accelerate adaptability and learn to support their priorities.
Subsequently, interventions to prepare leaders for a rapidly emerging digital era can be introduced. And finally, once priorities have been re-aligned, metrics will need to be revised or created to determine progress, as well as achievement of the desired results.
How can DDI help?
Get feedback for insight and impact. Help leaders gain insight about their personal values, emotions, and how they manage them. Expand their understanding of themselves so they can heighten their impact at work. Supplement this with a mobile app that provides continuous "live" feedback over a period.
Change mindsets. Know who are digital-ready. Tools such as DDI's Digital Leadership Quotient (DLQ) enables organizations to understand which leaders can be deployed immediately into new roles and which leaders will most benefit from further development. Leaders @ Digital Era (LDE) offers personalized journeys for leaders to change ways of working to inspire creativity, innovation, and reinforce agility in the workforce.
Learn all you need to know about virtual leadership. Get access to the Ultimate Guide to Virtual Leadership Skills.