Gift of Time: Valuable Assets during locked down crisis
It's been said "every day is a gift, that's why they call it the present". This gift that occurs in times of crisis can cause us to reflect, "do you remember the last time you didn't have time?".
Are you recalling when is the leisure times you had with your family? Except you had to wake up early for morning conference that leaves you zero time for proper breakfast with your family. Arriving at the morning breakfast meeting with the management team, then waiting for the next meeting. Glancing again at your watch, time passed by so fast and you have already been too late for lunch. Another meeting, not yet the last, was held at the dinner table with the important clients and random evening social networking with one of important clients were next on the agenda. By the time you finally arrived home, your kids have already gone to bed. How long have this cycle applied to you?
"Home Sweet Home" has become just a place for you to sleep. When you wake up again tomorrow, everything goes on like a day before. And you still hope that Sunday might be the only holiday for you, however you forgot the Golfing Sunday with the subsidiary management crews to discussing about your company's business expansion to other countries. At the end of the day, leaving you no time for yourself and your family. Are all these sounds familiar to you?
In 2018-2019, we met several challenges of Economic Downturn and Digital Disruption. Major financial institutions have been undergone mergers and transformation. We started to hear the term of "Virtual Office" and It seems to change the vision of having an office and might be difficult for an organization with a large number of employees that need to have a place where their employees can sit and a desk setup ready for their convenience to work.
In transition to 2020, the word "Digital Disruption" has overwhelmed us and digital ways of works seems to be in the radar. Here comes the Major World crisis, global economics are collapsing throughout the world. The pandemic of Coronavirus or Covid-19 has emerged and start ruling our world completely. The unexpected event that no one would have thought of.
Contemplating on the term of "Crisis", according to "DDI Executive Leadership: Growing through times of Crisis 2020", we named the particular event as "'Crisis' – which is A crisis is a DEFINING MOMENT for your business and culture…
The decisions, behaviors, and performance of your executives have more impact than ever, RIGHT NOW
ue searching the meaning of Crisis in Chinese, "危机" (Wei-ji), it consists of 2 words combined. First "危" (Wei) meaning "dangerous". Second "机" (Ji) meaning "opportunity". So far, we have already encountered the dangerous impact of Coronavirus, but we seem to ignore the opportunity of time accumulating during the time of crisis. Many unfeasible incidents are workable now.
The Essence of "Time" that is far beyond reach, is undeniably available all at this moment.
"Digital Transformation" we are struggling to implement in the organization becomes possible overnight. So-called Virtual world belongs to the visible reality. It is outstanding the way we adjust and adapt and metamorphose everything in just in a blink of an eye. In Apparent, we are all stuck in the world of Virtual Reality (VR) of our home office. The quarantine moments at home or working from home (WFH) term has just invented. We are attending a virtual meeting room online at our residences. We checked in with our kids at the Egypt virtual museum tour on holiday at home, when your government announced the state of curfew a month ago.
"Virtual Reality" connects us through our senses (seeing, hearing, touching, and even smell taking us away from the real world or reality of being at home just for resting. We are now engaging the essence of work in the virtual office from home. Looking back through 2018-2019, many companies have only dreamed away about mobile offices or working without permanent premises. Unexpectedly, so called dreams have manifested overnights by the time of Covid. Transportations from and to your office are overrated at this moment, while staying home for the outbreak prevention is the only option.
Let me introduce a day in a New Normal life of Eric, the Vice President of the top leading company in Bangkok. He wakes up in the usual morning routine by having breakfast with a cup of coffee in his hand, still in his pajamas, while playing with his kids - talking to his wife and reading morning newspaper. He also walks his dog, waters his backyard and glances at his Rolex watch pointing to 9AM sharp.
He steps in his home office having an online meeting with other executives, updating the company work from home situation through Microsoft Teams Meeting and reading company's cash flow that his team sent him last night. He made well-prepared effective decision to help his organization moving forward through the Covid-19 pandemic. The meeting ends well, right before noon. His subordinates received feedback and getting back to their works in the afternoon.
"Gift of Time" is the most undeniable precious assets that we got returned in the time of crisis.
After relaxing long lunch break, he got notices from the company board members since last month regarding succession management program for the selected executives to enroll in the Virtual Assessment Center provided by DDI, who is the top tier global company for succession management and Assessment Center for many leading companies in Thailand and globally. Eric is one among many that been sending to the Virtual Assessment Center. Due to the unstable condition of the world economy and big thanks to technology, it allows us to be able to assess the executives right from their home.
He will be assuming the leadership role in "a day in life" virtual platform designed to assess the Executives to be considerably promoted to the next position. He has read pre-work regarding company's financial information, business plan, competitor's analysis and setbacks for the model company.
After 8 hours passing by, he steps into his backyard, taking a deep breath, playing with his kids and dogs.
He does not have to spend this precious time on the road, stuck in the traffic, instead he has spent it with his family at his home. These leisure times sound surreal before. You are sitting at dinner table at 6PM with your family, asking your kids "how's your day? Any homework you want me to help with?", or even asking your wife "the dinner was great, where did you get the recipe from?", spending time watching movies with a bucket of butter popcorn.
Quarantine at home makes us realize the value of time gained. We should be thankful to the crisis that shaping us into the better version of ourselves. During the locked down period, the executives got the opportunity to participate in the Virtual Classroom, in order to connect, exchange thoughts and ideas.
Besides, he got registered to Pressure Point Coaching, an online coaching service, including one-on-one consulting with the executive during the time of crisis to help with tough decisions making through the time of crisis.
In 2020, everything comes to the surface during Crisis. Digital Disruption has happened overnight. The faster we adapt, the faster we can move forward. Even though this Covid-19 pandemic is still ongoing, in terms of business, every minute from now on counts. We need leaders fully equipped with leadership skills even more in the time of crisis. We need their helps and supports more than ever. And yes, there will not be necessary anymore to having meeting at the office premises, but virtual office at your home.
In conclusion, at DDI, we believe that in the time of crisis, it is possible for leaders to grow both business and culture aspects. Only if you invest right and wise. How about you? Will you be able to invest in leadership, developing and training, to prepare your future leaders, and get them ready for the future RIGHT NOW?
There are choices to be made, to wait further or to go forward? Digital Transformation has arrived in front of us now, will you let it in and getting ready for what is coming next after the pandemic?
DDI always by leader side in every moment. We have fully loaded resources available both online and offline, that ready to help and go along your side in the time of crisis.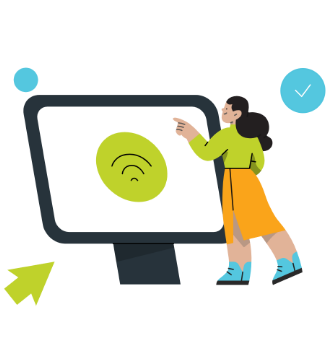 SUBSCRIBE
Leadership news straight to your inbox
Subscribe to curate your preferred list of leadership research, blogs, podcasts, newsletters, webinars, and more that comes to your email inbox hot off the press.