How Alignment Could Help with Your Recovery
January 11, 2022
Rona Cabochan, Senior Consultant, DDI Philippines
Learn how to overcome alignment challenges between HR and the business and what this misalignment could be costing your organization.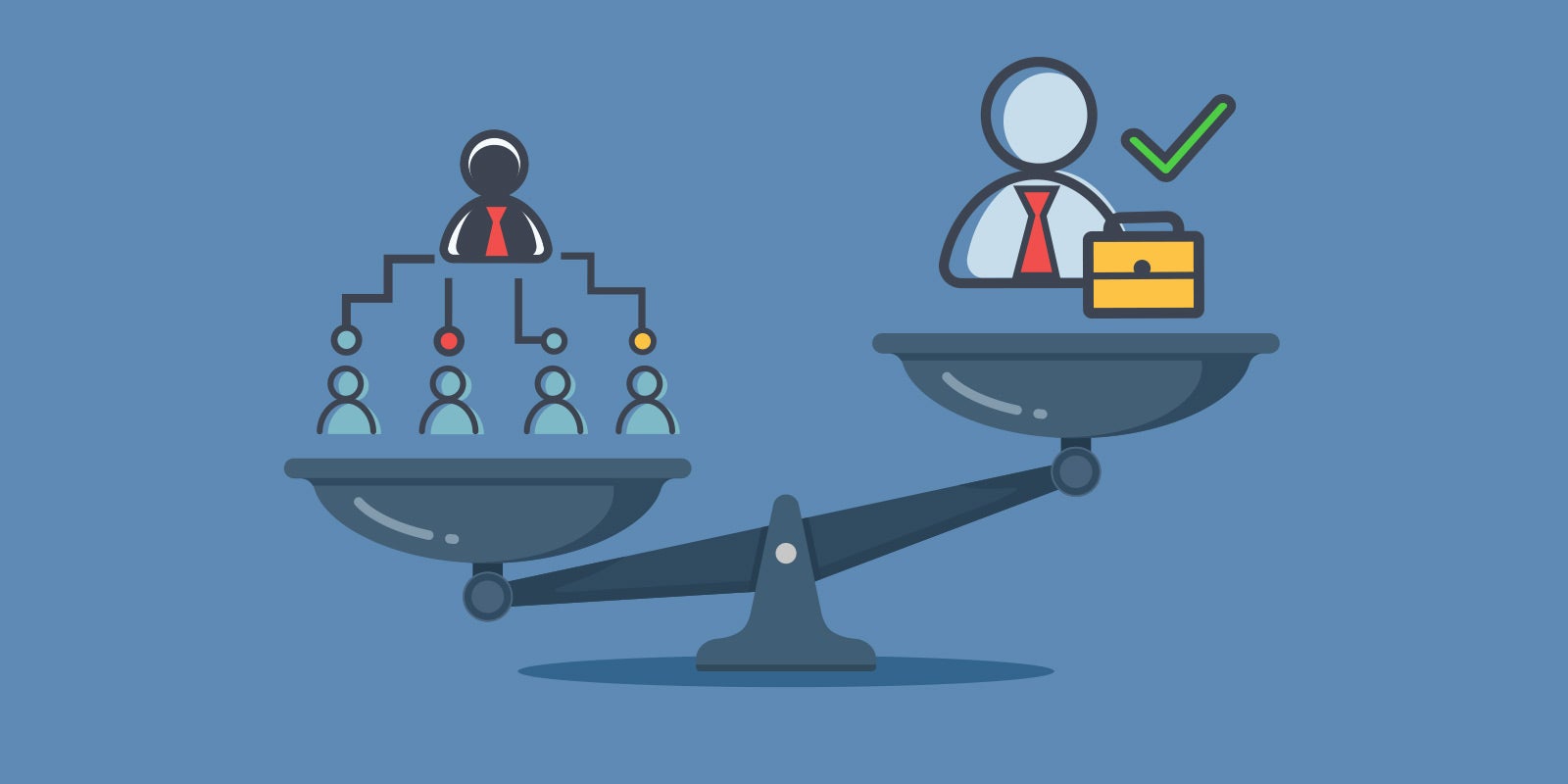 High turnover. Rapid market shifts. Disruption of global supply chains. Organizations are still reeling and grappling with the pandemic's aftermath, and any misalignment between HR and the business can be disastrous, generating a ripple effect throughout the organization.
Conversely, when CEOs and CHROS are aligned, their organizations are 1.5 times more likely to be among the top financial performers than their peers (CEO Leadership Report 2021). Companies with CEO-CHRO alignment also have 36% fewer leaders who intend to quit within a year (CEO Leadership Report 2021).
What does it take to overcome alignment challenges? As a starting point, executives need to co-create a robust talent strategy. At the same time, this strategy cannot be crafted in a vacuum and must be inextricably linked to the business' goals and priorities.
Perhaps a silver lining in this crisis is that, like a receding tide, it reveals rocks beneath the surface that were always there. While some organizations will likely resume operations after the crisis without looking back, savvier companies will and should be carefully examining lessons learned by preparing for a potential rebound, understanding how to take advantage of the recession, and reimagining the post-crisis future.
Insights from the Aviation Industry
A McKinsey article on the airline sector's post-Covid realities provides key insights on how the aviation industry can focus on "leisure trips to fuel the recovery, shifting away from business travel." There is a surplus of people who want to travel (vacation) but haven't yet done so. If finances allow, a call to "act countercyclically" by locking in orders for new aircraft or confirming operating leases while demand is low and high supply might enable carriers to enjoy a cost advantage for years to come.
With business travel likely to take longer to recover, airlines should reimagine their future by re-visiting flight economics, examining pricing logic between non-stop and connecting flights, and reconfiguring cabin layouts to address the increased share of leisure traffic by providing more premium-economy cabins. Simply put, a company whose post-crisis survival is dependent on introducing new products to the market may require individuals with a different set of skills, experiences, and expertise than a company whose priority is to expand to emerging markets. These priorities should, in turn, cascade to a small set of essential "Business Drivers" and serve as input to how talent can be managed strategically.
Identifying Business Drivers
Business Drivers are leadership challenges that senior leaders must conquer to execute the strategic and cultural priorities of the organization successfully. Business drivers can be derived for the organization as a whole and/or for specific units, functions, or other entities that operate to fulfill the broader organizational objectives.
Typically, these drivers are represented as the 3-5 key leadership challenges that executives need to address and serve as a connecting point between the strategy and the (executive) success profile. Examples include building customer loyalty, improving operational efficiency, or turning (business) performance around.
The main goal of this approach is to identify the few most critical leadership "thrusts," allowing organizations to more effectively focus their people management initiatives and better analyze and ensure the success and business impact of these activities. These drivers must be re-visited and re-evaluated, more so, given the impact of the pandemic, as they will change along with the business landscape.
Once the drivers have been identified, the next step is to evaluate the gaps between the talent in place and the talent required to drive business success. Does the organization have the number and kind of leaders needed to meet its future business challenges? If not, how big are the gaps, and can we close them? Since the success or failure of organizations is in the hands of their leaders, leadership talent gaps must be closed through a sound talent management plan.
Creating a Talent Management Plan
At DDI, we have a particular focus on leadership talent—knowing that the success or failure of organizations is in the hands of its leaders, from the c-suite to managers at the frontline. DDI can help close the gap to ensure your leaders can deliver on your current and future business priorities. Our solutions cover the critical aspects of a leader's lifecycle throughout their career, and at DDI, we have solutions to hire, promote, and develop leaders at all levels. These initiatives should be built around a competency model or success profile informed by the organization's business drivers.
Together, these components constitute an integrated leadership strategy that is aligned with the business strategy and the corporate culture. DDI's leadership strategy capabilities and services cover all functional levels, from filling the pipeline, assessing readiness, accelerating growth, and driving performance.