Managing in a Pandemic: Reflections of a Millennial Leader
Kim Garcia, HR and Operations Manager
What one HR and operations manager learned about leadership during the crisis.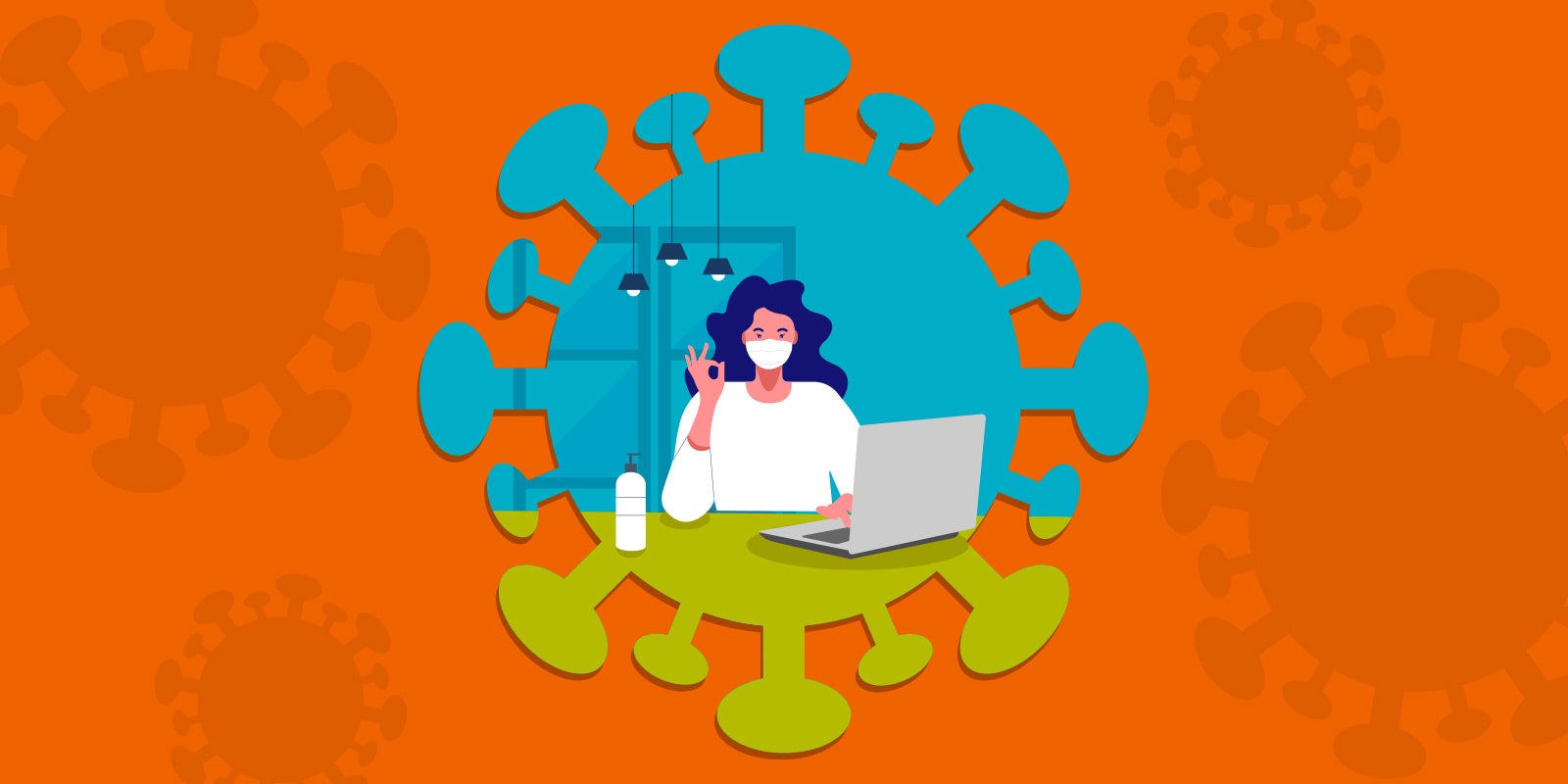 The unprecedented impact of the pandemic continues to challenge leaders to reflect on how we consciously drive change. Seeing history happen right before my eyes and being highly involved in my team, I have gained so much learning from others—leaders in my organization, talent gatekeepers, and decision-makers from clients, peers, and colleagues that expanded my horizon of understanding on what it means to be a leader now and in the future.
The Sprint to Survival
At the onset of COVID, most of my time was spent firefighting while cluelessly navigating the best possible solution and workaround for my team. I remember working with fellow leaders desperately looking for ways to keep the business afloat. It took a lot of courage and work, but there are two things I found noteworthy:
Always find your way back to the why.
This prolonged crisis shook us to the core—at a personal and organizational level. Despite the crisis, leaders had to be mindful of their emotional triggers while meeting expectations and delivering results. I realized that maintaining self-awareness is not an easy task and that understanding emotions and things that matter made us more deliberate about our actions and decisions.
This mindfulness practice also enabled us to answer critical questions that challenged our existence and what we wanted to pursue. At the organizational level, employees needed to feel anchored and steady. As such, leaders needed to display concrete action behind their words by translating purpose in the right direction. The Global Leadership Forecast 2018 finds that getting purpose right builds organizational resilience and, crucially, improves long-term financial performance.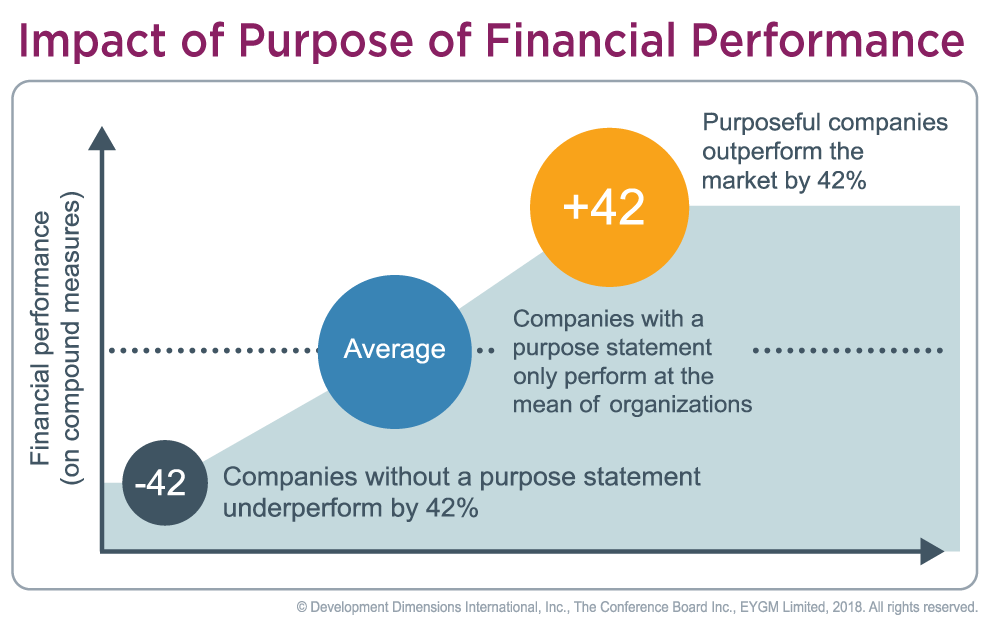 Empathy has power.
For the organization to survive, tough decisions had to be made. Leaders had to deliver difficult and life-changing messages to different parts of the organization. I can't imagine the level of stress each of us had to carry and how this might have impacted productivity.
While business needs were considered, the value of empathy in leadership was also emphasized as leaders needed to connect with people differently and create a safe environment for all. Empathy doesn't require us to have answers. The true power lies in how acknowledging the feelings of others makes people feel understood.
Sustaining the Momentum
What started as a sprint has turned into a marathon which now demands a different strategy. Organizations must now train for endurance to sustain the momentum needed for the long haul. I believe these are the critical considerations to ensure maximum sustainable performance:
Remodeling through Data-Driven Decisions
Leaders have been reinventing to keep the business relevant, positioning the organization for the long term to truly build a competitive advantage. I've heard leaders ask questions like: Are we still looking at the right revenue streams for the business? What areas of our business model should we maintain or let go of? Are the metrics still relevant to know that we are performing?
Often, it is up to the top of the house to lead the organization in the renewed strategy. However, it also pays to bring perspective from the outside in. Leaders who keep their ears to the ground to understand the needs, frustrations, and problems of clients, partners, and employees obtain a holistic picture and even see possibilities that they have not seen before. In other words, leaders need to make data-driven decisions by proactively assessing the market, revisiting customer demands and talent capabilities, to pursue efficiency and drive productivity.
Re-Alignment and Cadence
We need everyone on board in the new strategy. Transformation requires the organization's collective intelligence and energy, for the task of transformation is truly difficult. Leaders need to act with courage and communicate goals and align everyone to create a coordinated effort. This propels teams to address concerns and make decisions quickly but not lose sight of the long term.
Leaders also need to ensure the necessary capabilities of employees are leveraged by setting them up for success with adequate tools and platforms to accelerate performance. With new strategies and priorities, follow-through on execution is key. Setting up clear and simple metrics with regular performance alignment and frequent conversations ensures that everyone's effort is working towards the same direction while providing opportunities to gather data, identify lessons learned, and adjust tactics accordingly.
Culture of Resilience and Connection
While organizations may create the best operating model and onboard the finest talent, the transformation will fall apart without a strong culture inspired by leaders. Building a culture of resilience requires understanding the core values of an organization. Values are critical to resilience because they speak not only of what energizes the organization but defines the identity of one. Without clearly engraining a culture of resilience, many will feel burnt out with the ongoing changes and the demand for speed without recognizing the shared purpose and having a common understanding of how to get things done.
More than delivering and executing strategies, engaging people is equally important. Leaders need to stay connected by consistently providing feedback when there is an opportunity to do so. Inspire receptivity among employees to continually learn and develop. Connecting with people through conversation by listening to their feelings and sharing their thoughts increases their likelihood of achieving new goals.
Our corporate narrative is constantly being written and re-written as we embrace possibilities and shape the future we ought to be. From where I stand, there is hope for organizations to thrive if leaders are willing to learn­, unlearn, and relearn to stay current and get ahead. ­
References:
https://www.ddiworld.com/blog/business-transformation-after-crisis
https://www.ddiworld.com/research/global-leadership-forecast-2018
https://www.mckinsey.com/featured-insights/future-of-work/from-surviving-to-thriving-reimagining-the-post-covid-19-return#
https://hbr.org/2020/04/preparing-your-business-for-a-post-pandemic-world