When COVID-19 swept the streets of New York City a few years back, one major hospital scrambled to train their leaders to interview differently in a dramatically transformed labor market. The problem? They needed to accommodate leaders' hectic schedules without losing peer-to-peer skill practice. So, what did they do? They flipped their approach. Now, leaders would first be assigned self-paced pre-work, followed by group-based training to apply what they learned with their peers.
And this, my friends, is what we call flipped learning.
But this hospital was the exception to the rule. I'm always stunned by the number of L&D leaders I speak to who have not made the move to flipped learning.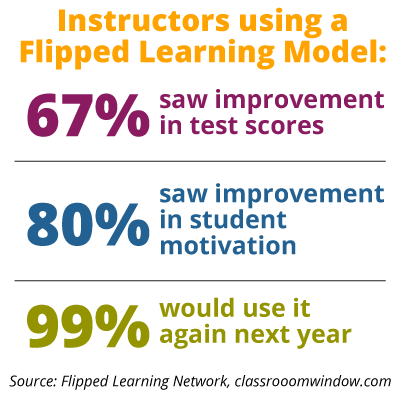 According to a survey from the Flipped Learning Network, 67% of surveyed instructors saw an improvement in student test scores after utilizing the flipped learning model, and 80% reported an improvement in student motivation. But it wasn't only beneficial to learners; teachers loved it too, with 99% of the instructors saying they would use the flipped learning methodology again next year. And ever since then, flipped learning has consistently been on the rise in education. But why is flipped learning for leadership development not nearly as popular?
Let's go back to the basics: what flipped learning is and how it is used in our sphere of education—making better leaders.
What is flipped learning, and how is it used in leadership development?
To be crude, flipped learning means never hearing the trainer utter the words, "let's take a few minutes to quietly read what's on the slide/page/handout." It's about maximizing time in training together, to actually engage and learn in a group setting. It allows you to use blended learning before, during, and after in-person sessions so that learners get the utmost efficiency in each learning modality. The flipped learning approach mixes independent study, often via technology, with active participation in person with peers.
I have already alluded to the history of this approach. It comes from education and evolved with the transition from synchronous to asynchronous learning. The concept first emerged in the 1990s when Dr. J. W. Baker assigned lecture content as homework and focused the following class time on mastering the information. As a result, the terms "Inverted Classroom," or "Classroom Flip" started to make the rounds.
But just as it took time for this approach to be embraced by the education community, it is only slowly seeping into the architecture of leadership development programs. You might be asking yourself; how would I know the difference between the two?
What does the flipped classroom experience look like?
Before we paint you a picture of the ideal flipped learning classroom experience, let's first look at a common example of a traditional classroom learning design. It involves minimal preparation in advance. A leader shows up to the, perhaps, two-hour class, and during their time with the trainer, they explore the theory behind a skill. Together, they take time to really understand what that desired skill is and also spend some time on how to apply it. The understanding of these concepts takes place alongside others in the classroom, so learning is accomplished on the way out of the classroom.
On the contrary, flipped learning is when a leader goes into the classroom with the comprehension of concepts already achieved. They might have completed an online learning course, watched a video, read a physical or digital text. There are multiple exciting mediums to transfer the theoretical knowledge to the learner before they take a step into the classroom or click "join" the virtual class. They already get WHAT techniques or models they can use to demonstrate the desired skill. It means that, when with their peers, this learner can then spend, perhaps two hours, focusing on HOW to apply it. They can immerse themselves in active practice—learning by doing with others.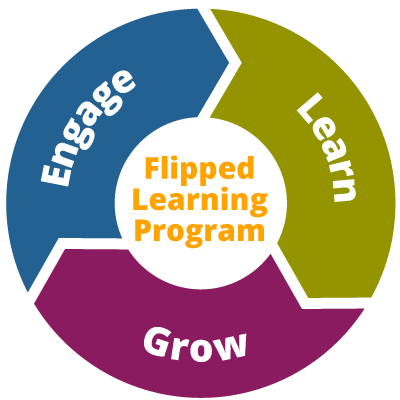 The Benefits of Flipped Learning for Leadership Development
A recent example that I have seen of effective flipped learning is the approach taken at Commvault. Leaning into the development of leaders who can successfully engage and motivate hybrid teams, their frontline leader program has three quite distinct phases. In the early Engage phase, they set clear expectations for the program and cover concepts associated with leading and communicating virtually via online microcourses. The Learn stage then brings colleagues together in a virtual classroom to skill practice together, while also allowing them the opportunity to have check-in/coaching meetings with their manager. Lastly, in the Grow phase, the learning is sustained with digital just-in-time tools to support leaders in their moments of need, helping them move from grasping the leading hybrid basics to building mastery.
So, as you can anticipate from this example, some of the biggest flipped learning benefits at Commvault in 2022 are similar to those enjoyed in the classroom mentioned in the Flipped Learning Network survey:
97% of participants say they would recommend the program to others in the organization. This is common because learners feel more in control of their development journey and pace of learning.
An average increase of 52% say that they have clear actions they can take to improve their leadership impact with their team after the training. Flipped learning is often more efficient in maximizing time spent, considering where the leader needs to improve on newly acquired skills.
These results show how flipped learning is not only engaging for the leaders themselves (Kirkpatrick level 1), but also accelerating the change of behavior (Kirkpatrick level 3).
The Caveat of Flipped Learning and Tips on Implementation
Flipped learning—the cure to all? No, of course not. This approach also comes with some risks. Here are my top three challenges faced when implementing flipped learning, along with some mitigation tips: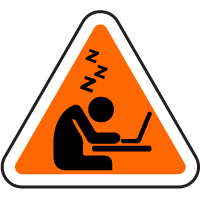 Risk 1: The pre-work gets skipped because learners cannot find it, consider it dull, or can get away without doing it.
Watch Out! This is a common frustration for L&D experts and also for facilitators. Imagine trying to run a coaching practice session when 50% of the class have not yet absorbed the recommended coaching model.
Try This! It's critical to remove all barriers to completing this upfront learning. Make sure that it's easily accessible, especially when technology is so often involved. Ask yourself, can they find the required course material, simply log on, and save as they go? Are the concepts they are tasked to learn engaging, or will learners exit out of the pre-work due to boredom? And lastly, are the learners being held accountable for completing the pre-class activities—and by whom (L&D, facilitator, manager, etc.)?
Risk 2: Learners are confused by what is expected of them.
Watch Out! Because it's so critical for the learning to take place early on, it can be embarrassing and time-wasting for leaders to find they have missed a step. I have seen flipped learning programs fall apart due to rising dissatisfaction from leaders who were unclear about what they needed to do and by when. This requires significant communication on the front end, which can be easily overlooked.
Try This! Identify one or two senior sponsors who can help clearly communicate what steps are happening and when, being explicit about independent learning phases versus moments of learning alongside others. One client I worked with recently created a timeline which was beautifully branded and consistently referred back to during the program. With this timeline, all communications and sessions used had the opportunity to signpost where learners are now and where they're going next.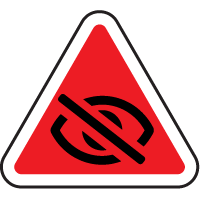 Risk 3: There are mixed reactions to increased screen time.
Watch Out! Since the pandemic, finding #9 in our Global Leadership Forecast shows a hunger for human connection. 59% of leaders reported wanting more meaningful, interactive learning experiences with their peers. The good news is that flipped learning does allow for more immersive time with colleagues in the sessions, but the digital theory studying in advance might dissatisfy some leaders who resent the screen time learning when they'd much rather have human-time learning.
Try This! If you believe that your leaders might fall into this category, then take two important actions. First, consider what the smallest amount of self-driven learning might be possible and stick tightly to it. Second, when inviting leaders to the program, be sure to highlight the benefits of flipped learning and why the digital pre-work will allow for greater connectivity in the classroom or virtual classroom with their peers.
Is Flipped Learning the Right Choice for Your Leaders?  
As a concept, flipped learning has significant benefits. They are indeed proven, in education and leadership development. But as I write this blog, I realize now that I am able to answer my own question: Why are more L&D leaders not making the move to flipped learning? Because it feels risky.
It takes a lot of learning control out of the hands of L&D and places it firmly in the hands of the leader. On a good day, it's empowering for the learner and leads to enriched classroom time and practicing with peers. On a bad day, learners skip their preparation which threatens the successful transfer of learning and organizational ROI. But I have seen it done well, and at a time when leaders are screaming for more interactivity and human connection within their development, I truly believe that the pros of flipped learning outweigh the cons. So, will I catch you on the flip side?
Explore DDI's flexible leadership development subscriptions.
Verity Creedy is a senior director in DDI's Product Management team and an award-winning blogger. Verity is obsessed with building powerful development experiences for leaders, trying to hold a decent plank for two minutes, and keeping indoor plants alive for more than six months.
Topics covered in this blog