We all know the days of doing all leadership development in person are probably over. We're now living in a largely virtual world. But that doesn't mean that development has become a solo venture from behind a computer screen either. Rather, now is an opportunity for leadership development professionals to embrace new blended learning strategies.
What is blended learning for leadership development?
Blended learning in leadership development involves a mix of in-person learning, like traditional classroom learning and online experiences. What kind of online experiences? Games, tools, simulations, practice chatbots, and short bursts of learning (microlearning) are just a few examples. And frequently, virtual classroom and various forms of self-paced learning enter the mix.
What's also unique about blended learning is that the mix of learning can be done alone, in a traditional classroom, or in a virtual classroom group setting.
At its best, blended learning leverages the strengths and efficiencies of each modality, while acknowledging their limitations. The result is a learning program that's engaging, time and cost efficient, and capable of making a sustained impact.
What are the tools for blended learning?
Let's take a look at the various tools in our blended learning toolbox and consider where they fit into the overall mix of a blended learning experience. Each of these tools offers unique strengths that the others lack—as well as pitfalls to avoid if overused. Consider these factors as you determine the right blend for your learners.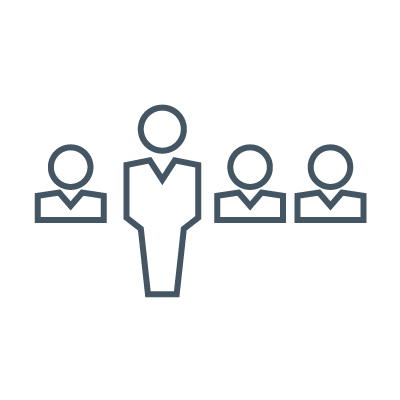 1. Traditional Classroom
This is the foundation of leadership development training. Traditional classroom serves as the status quo. It is also the yardstick by which other forms of learning are compared. And its benefits are well understood.
It brings learners together in a space specifically designed for learning. They benefit not just from the instruction but from the networking and community-building that come with meeting together in person.
While in many ways the traditional classroom is still the gold standard, it is the least flexible modality for leadership development. This form of learning often requires the biggest time commitment from both learners and facilitators. In many cases, travel time and cost factor into the overall investment. This form of learning can also cause companies to miss developing leaders who don't work close to a training location.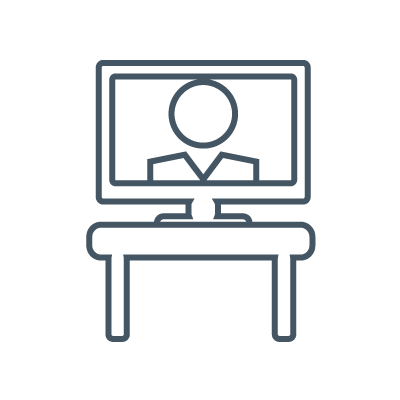 2. Virtual Classroom
Virtual classroom is live instructor-led leadership development over a remote meeting platform like Zoom. It has some of the same benefits as traditional classroom. Breakout discussions and interactivity are still key features—but learners are in the privacy and comfort of their own homes or workspaces.
As the most similar to traditional classroom, virtual classroom was the go-to mode of learning at a time when meeting in person was suddenly impossible. It allowed many companies to quickly move their in-person leadership development online.
One drawback to virtual classroom is so-called Zoom-fatigue. While learners may thrive in a full-day traditional classroom session, few desire virtual classroom experiences that extend far beyond 2-3 hours. Additionally, leadership development professionals have to work with great intention to ensure that this form of training retains the benefits of in-person learning, like networking and peer support.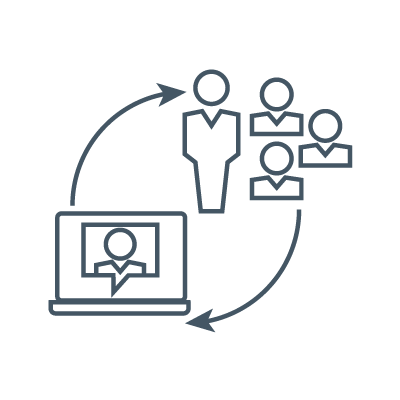 3. Flipped Classroom
This blended learning format—which may involve in-person or virtual instructor-led training—relies on learners engaging with content on their own ahead of a group session. Then, during the live event, instead of spending time on the more conceptual parts of the learning, learners can immediately begin interacting with content in a more hands-on way. Deep discussions, activities, and skill practice are just a few examples. The flipped classroom maximizes the amount of time spent on the kinds of learning that can only be accomplished when learners are together.
The biggest limitation to flipped learning is the high level of accountability it requires. Learners must engage with the assigned content ahead of their time in the classroom for the best results. If learners skip the pre-work, the facilitator will need to cut into interactive learning to get them caught up.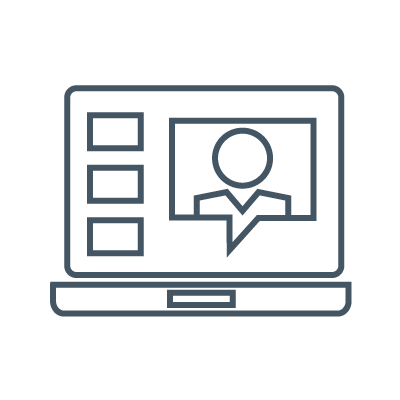 4. Online Courses
Self-paced online courses are among the most flexible tool in the learning professional's toolbox. They can be used by anyone anywhere at any time. Also, online courses can create more personalization for learners. Learners can pick the content they feel is most relevant to them.
This form of learning misses out on some of the benefits of learning together. There aren't opportunities to discuss the learning with peers or practice using new skills together. The positive learning tension that naturally arises in a group setting is not there when learning alone.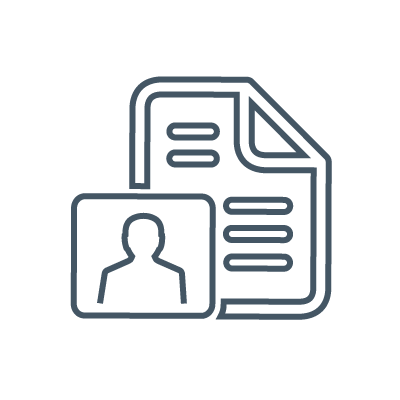 5. Microlearning
Microlearning is a subset of online learning where, as the name implies, the content is much shorter. Where online courses may take about an hour to complete, microlearning can typically be completed in 10-15 minutes.
While longer forms of learning will explore a broad concept (for example, coaching), microlearning will narrow in on a more specific topic (for example, a model for giving feedback for improvement). Due to its short duration, microlearning is often used for just-in-time learning. Microlearning is also frequently used to reinforce or deepen knowledge gained in formal learning.
Microlearning has some of the same limitations and drawbacks as longer-form online courses. Given its shorter duration, many learning professionals wonder how it fits into their blended learning strategy. How do we use it so it has the greatest impact?
What are blended learning strategies?
At DDI, we partner with organizations to design and implement blended learning strategies. While finding the right blended learning approach is unique to each situation, blended learning shines brightest in a learning journey approach.
Different forms of learning have their place, but they work best when you use them systematically. In a learning journey, the various elements of your blended learning strategy support, build upon, and reinforce one another.
Traditional classroom and virtual classroom experiences often serve as effective ways to kick off a learning journey. Why? The face-to-face collaboration can build a sense of purpose for the journey and cohesiveness among the group of learners.
Then, after learners are already committed to and engaged in the blended learning program, it's safer to introduce elements like flipped learning. And online courses and microcourses often serve as effective intersession activities. When participants know they will be called upon to discuss what they learned in these self-paced modules in the next live session, they engage more deeply with them and retain more.
Why should L&D pros create blended learning strategies right now?
If the COVID-19 pandemic taught leadership development professionals anything, it's that reliance primarily on in-person learning has its perils. In the early days of the pandemic, many companies stopped leadership development altogether because their programs were only in-person.
To prepare for a future of more remote workforces with dispersed teams, we must recognize the importance of aligning new forms of blended learning with the company's evolving workforce and business strategy. We need to challenge ourselves to design blended learning experiences for maximum impact and accessibility. Our future as leadership development professionals hinges on this.
Best Practices for Building Blended Learning Strategies for Leadership Development
As you choose your blended learning strategies, here are a few best practices:
1.Consider your audience to find the right blend.
Different leader levels have different expectations and learning needs. Aspiring leaders and frontline leaders typically have a greater receptivity to and engagement with self-paced online learning. But mid to senior-level leaders don't typically engage with this content as well. They like more interactive forms of leadership development, where they can both learn and build their business network.
2. As you incorporate new learning methods, ensure you link them to your business strategy.
Like any change, introducing new forms of leadership development can be a bit of a shakeup. And, as with any disruption, there is the potential for resistance. One way to combat this is to tie your blended learning strategy closely and explicitly to things that matter to the business.
How do leadership development professionals do this? They frame their blended learning strategy around something visible to all leaders.
This can be a company initiative, a change management process, or a new business strategy. This helps learners to feel that their engagement with blended learning is helping them move closer to their goals. And it's not just something they have to do on top of their day job.
3. Balance personalization with curation.
One of the of the joys of blended learning is that it makes it easier to create a more personalized learning experience, particularly with online courses and microlearning. Leaders can seek out information about the skills that are most relevant to them. But the caution here is using a "build it and they will come" strategy.
We can't expect learners, who exist in a busy and chaotic world, to sort through massive libraries of online content to find what they need. This is where curation comes in as a skill with ever-increasing importance for leadership development professionals. It's up to us to help connect learners with the content they need.
And there are many ways for us to do this. For example, we can offer leadership assessments to uncover professional development opportunities. Or create prescribed learning paths to address different business challenges, like leading virtually or coaching to turn around an under-performing team.
The Benefits of Blended Learning Strategies
The changes brought by the COVID-19 pandemic have created demand for talent development professionals to curate new kinds of learning experiences. A post-pandemic world is unlikely to revert to the pre-2020 learning environment. This is because there was a certain inevitability to this change.
Even without the pandemic, emerging technologies in the learning space and virtual collaboration tools were already causing a shift to blended learning. The pandemic didn't create this change; it accelerated it.
But adapting to the new world of work is merely one benefit of blended learning. Creating efficiencies, increasing the ability to personalize learning, and improving our ability to reach new audiences has elevated the role of the leadership development professional. It allows us to be much more sophisticated in how we meet the needs of the modern learner.
Learn more about DDI leadership development subscriptions for blended learning.
Mark Smedley is a client relationship manager for DDI. He works with healthcare organizations to design and implement their leadership strategies.
Topics covered in this blog