There's a reason most of us grew up learning in the classroom: We learn as much from each other as we do from the content. Our peers help us practice. Gain deeper insights. Support us in failure and success. And they stay in touch long afterward. So, as the pandemic has created more remote workplaces, it leaves a lot of questions about virtual vs. in-person leadership development. Can we get the same benefits?
As the pandemic began, a lot of our clients had questions about virtual vs. in-person leadership development. For some, it seemed like the safer option was to simply postpone training. But even as vaccines are rolling out, we're quickly seeing the reality that remote work and virtual learning are here to stay. So now is a good time to answer those questions about virtual vs. in-person leadership development. Here are the questions I'll cover in this blog:
What's the difference between virtual and in-person leadership development?
Does virtual classroom work as well?
What's the learner experience like for virtual learning?
How do you optimize the virtual leadership development experience?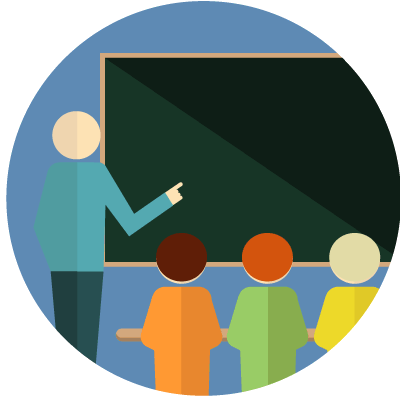 What's the difference between virtual and in-person leadership development?
When it comes to virtual vs. in-person leadership development, the big mistake is thinking that virtual means being on your own while in person means together.
Some forms of learning, such as self-paced e-learning, on-demand lecture, or webinars can certainly be done on your own. These formats can be great for learning concepts and information. But they don't give people the opportunity to practice or connect with each other.
But you absolutely can create virtual leadership development experiences that bring people together. And compared to in-person leadership development, virtual experiences should remain relatively consistent. People should break out into teams to explore concepts. They should share stories. They can go through exercises together and practice 1:1 or in small groups. The goal is to forge those connections.
Afterward, people also network with each other. They've met. They feel comfortable reaching out to one another for topics even unrelated to their training. The only real difference? It's whether you're doing the leadership training in person or from home.
And while our Global Leadership Forecast data shows that in-person classroom learning is still highly desirable, the number of leaders that prefer online learning is increasing.
Does virtual classroom work as well?
Let's use a recent example of a client who has done both in-person and virtual classroom programs so that we can make a direct comparison. This client converted their previously in-person frontline leader development program into the virtual classroom version in 2020 after the pandemic began.
The program focuses on communication, coaching, leading change, and creating an inclusive environment. These are the skills that we have traditionally thought need to be taught in person. Why? Because it somehow just feels better to be physically learning in the same room when talking about challenges with your direct reports and practicing difficult conversations.
So, what did we find when making the comparison? The results are very interesting:
Participants rated the virtual learning environment as just as engaging as the in-person format.
Breakout activities were seen as just as effective for practicing skills.
Learners were equally as confident in applying knowledge to their work.
Learners in the virtual classroom provided slightly higher ratings for building relationships and sharing experiences with other leaders during the program (so there was no negative impact on networking for leaders at this company).
DDI has been gathering evaluation data on virtual classroom sessions for years. And this data says, yes, virtual classroom learning works.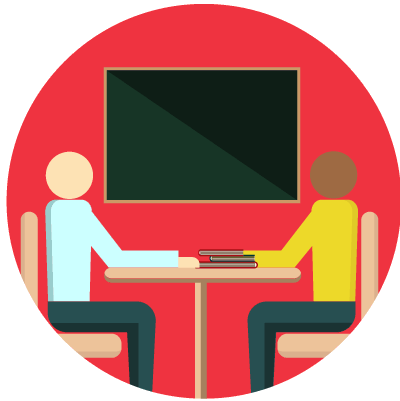 What's the learner experience like?
We know that virtual classroom learning works. People get something out of it, and it drives behavior change, just like in-person learning does. But what is the learner experience like? Do people like it?
The answer? Well, that gets a little more complicated. And ultimately, it depends. We worked with a lot of clients this year who implemented virtual learning. Here's what we noticed:
Leaders who liked it…
Worked in companies that already had a strong development culture. But what does that mean? Learning is encouraged and the conditions were supportive. For example, people can take time out to learn, and their managers ask them about their experience and provide follow-up support.
Worked in companies that were good at implementing development programs. These companies were good at communicating about the program, scheduling learning, and providing technology and training on how to use it. They also know how to share materials via a learning platform, making it easy for learners to access them and use them on the job.
Weren't necessarily "tech savvy" to start with. However, they were given support to get used to it.
Turned their cameras on during virtual learning sessions, which increased engagement.
Valued diversity, so they enjoyed having learning partners from a much wider range of locations who worked in different parts of the company, in different disciplines.
Leaders who struggled with it…
Worked in companies where they hadn't been involved in much leadership development before. They were also supported less by their managers with fewer pre-program and follow-up discussions. And some managers expected that the learning shouldn't in any way get in the way of normal day-to-day work.
Were in companies where taking time out to learn felt very challenging, because they were essential workers or in businesses in crises. Being in a session added to their pressure and they weren't in the right headspace to engage in it. Some were also in physical environments where there were lots of distractions, so their surroundings weren't optimal for learning.
Didn't have cameras on their computers, so they were not as engaged during the sessions.
Found it challenging to access their learning materials, so they had a hard time being prepared for sessions, which impacted their engagement.
How do you optimize virtual leadership development experiences?
Based on these insights, what have we learned about how to optimize virtual learning? Here are a few best practices:
1. Having a dedicated person to manage the technology is critical. We call this role the "producer." Their job is to support both the learners and the facilitator, so everyone can fully take part in the session.
2. Session duration is important. Three to four hours is the maximum. But for some settings, sessions need to be even shorter to help people manage their workload and be fully present.
3. Instructional design must be great. You can't just convert everything from an in-person program design into a virtual format. Content has to be taken out to create shorter sessions. Different activities also have to be used to keep everyone engaged.
4. Make accessing materials easy. This makes it easy for learners to complete work. And overall, it makes for a good learner experience. Ideally, companies should have a central portal for accessing materials, such as a learning management system or a digital learning platform for the program.
5. Breakout sessions need to be set up well. Make it easy for people to still see the instructions while they are in their breakouts (via the chat or a whiteboard). And keep process tension there by having the facilitator join to observe and give feedback. This will ensure people stay involved and on topic.
6. Cameras ON is critical to engagement.
7. People still want breaks. And they need to be more than five minutes long.
Best Practices for Both Virtual and In-Person Learning
Whether you're talking about virtual or in-person leadership development, here are some best practices that apply to both:
Group size matters. You can't have more people for facilitated virtual sessions. If you're planning something for 100 people, that's a webinar. 12-15 people is still the optimal size for an interactive virtual session, which includes group discussion. This may vary across the globe, but this is the ideal size we've seen with our clients in Australia. With groups of 16-20 it can still work, but we got feedback from some learners that it felt less interactive. There just isn't time for the facilitator to put discussion topics out to the group as frequently with that many people potentially commenting.
Environment matters. The environment where people are learning is still important. Doing a virtual session at their work site where issues arise and coworkers can interrupt is a challenge, just as it can be for in-person sessions. A quiet location with good internet connectivity is critical.
Learning culture matters. It needs to be okay to take time out to learn and develop. And the leaders of the learners need to be involved, too. Managers need to be supportive and good coaches if the ROI of leadership development is going to be seen.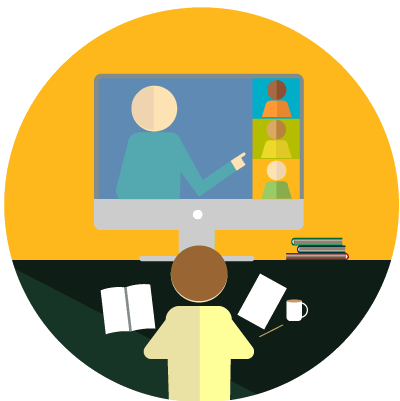 The Benefits of Virtual Experiences
So, is the virtual classroom here to stay? We think so. Apart from the fact that it is one of the main learning modalities available to us during a global pandemic, there are many benefits. As our research shows, when the impact of virtual vs. in-person leadership development is evaluated, the virtual classroom works just as well.
But another benefit is the ability to bring together groups of more diverse learners. You can bring together people from anywhere in the world. Also, it's easier to set up virtual learning compared to booking physical space and catering, flying people in, and shipping materials.
The virtual classroom should be a critical part of any company's learning and development strategy, well beyond the impact of COVID. And as companies continue to bring people together from multiple locations virtually, and as remote work allows them to open up talent pools, virtual experiences will become even more important.
Download our Ultimate Guide to Virtual Leadership to learn everything you need to know to help leaders develop stronger virtual leadership skills.
Shannon Lawrence is the general manager of DDI Australia. In addition to her passion for the impact that leaders can have within businesses and working organizationally to enhance leadership capability, she equally enjoys working one on one with leaders and is a highly regarded executive coach. When she isn't being a leader or working with leaders, she is most likely drinking coffee or relaxing on the beach, or both!
Topics covered in this blog