Importance of Onboarding: Best Practices to Ensure Your Employees Stay
November 11, 2020
Elizabeth Ritterbush
The importance of onboarding cannot be underestimated, especially when it comes to the employee experience. Get onboarding best practices to ensure your employees stay.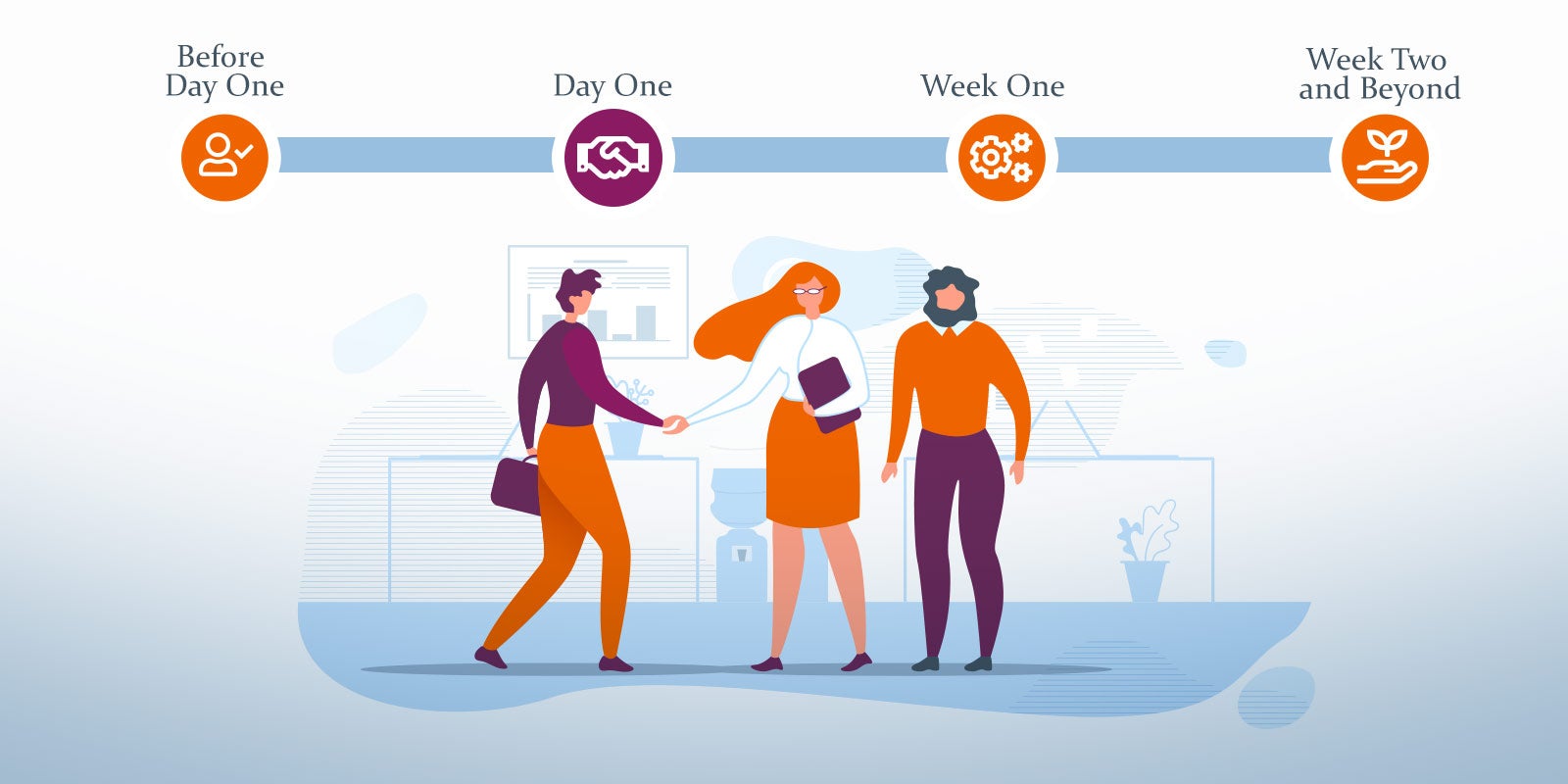 The importance of onboarding cannot be underestimated. As a leader, onboarding new employees effectively is critical to their immediate success and the long-term success of your entire team. And onboarding can also affect whether new employees decide to stay at your company or leave. Following onboarding best practices will give your new employees a great first impression and all the tools they need to succeed. It's also a sure-fire way to improve employee retention.
The Importance of Onboarding: Four Roles Critical to Getting New Hires Up and Running Fast
There are four individual roles that can help a new hire most when they join a new company. Those roles include a buddy, a coach, a manager/leader, and a mentor.
A buddy should be someone who can meet the person on their first day. This buddy should also be someone who has been with the company for approximately one to three years. Their tenure should be lower so they can relate to the new hire more closely. Often, a new hire's "buddy" on day one becomes a close colleague and friend, both inside and outside of the organization. So assigning a new hire's buddy should be given extra thought.
A coach should be someone that is in the new hire's role and has a tenure between five and 10 years. This person should not be the new hire's manager or leader. The new hire's coach should be able to provide insight into what it takes to be successful in the role. But the coach should also understand what it takes to have longevity with the company.
The manager or leader role is assigned to the new hire's direct supervisor. The new hire's leader should be prepared and trained to help with onboarding and career development.
A mentor is usually someone in a higher position of power than the new hire. A mentor could be the new hire's leader or another leader in the company. It is also recommended that a mentor's personality is similar to the new hire. Why? This will encourage communication and rapport between the mentor and mentee. A mentor's role is not just to help guide the new hire through the organization. A mentor is there to provide insight into what it takes to succeed in the industry. A mentor may provide more long-term advice to the employee than a coach or leader.



Onboarding Best Practices: Step by Step
The employee onboarding experience begins well before the new hire's first day. And it lasts through week one—and beyond. There are key steps leaders must take to ensure their new hires succeed. Here's what leaders need to do for their new hires before day one, on day one, during week one, and beyond.
Before Day One
The time between when a new hire accepts the position and their first day provides an excellent opportunity to make sure the new hire has everything they need to succeed their first day, week, and month. During this time, it's critical that the new person's leader and HR work together to give the new hire a fully functional workspace for day one.
In addition, any meetings, networking, and social activities should be scheduled by the leader and communicated to the new hire before their start date. Most of the onboarding activities that need to happen before a new employee starts, including creating a tailored orientation plan and telling the team about the arrival of the new hire, is the responsibility of the new person's leader.


Day One
A new hire should feel welcome and engaged in the organization starting day one. Their first day should be a chance to meet their buddy or manager (and maybe even have lunch with one of them) as well as have a formal meeting with their manager to review their development plan.
The new hire should also have a guided tour of the facility and fill out any required employment paperwork. This day should be focused on welcoming the person to the organization, making sure they know how to navigate their new space, and letting them know what will be expected of them over the coming weeks. (Don't forget to have any promotional materials and a welcome sign/banner, balloons, or card set up on the employee's desk ahead of time!)
Week One
A new hire's networking and learning of company systems should begin their second day. This learning should also carry through the first week or two of their onboarding process. And it's crucial both HR and their manager agree on the plan for doing this ahead of time.
This first week will focus on where the employee sits in the company relative to other job functions and roles as well as making sure the employee understands their new role. The employee should also learn how their new role aligns with the overall business strategy.
If a new employee has a handle on this information early on, it could encourage them to start building their networks early, too. And building strong networks early will allow them to see who they need to work with to get things done quickly.
New hires should also meet with their coach and mentor during this week to learn the situations for when it's best to reach out to one of them for help. The coach and mentor should set up regular and recurring meetings with the new hire.
The first week of employment is also a great time to engage the new hire in socialization activities. It's a best practice to keep the employee's personality in mind when doing so.
For instance, more introverted people may feel overwhelmed by the number of new faces they are meeting. They may not have the energy to engage in larger group activities productively. Instead, the focus of socialization for these people should be smaller, one-on-one type gatherings.
However, more extroverted individuals may benefit from and likely will prefer a larger social gathering. Getting them together with their entire team for dinner after work is just one idea.
Week Two and Beyond
Week two and beyond focus on setting the employee up for success in their job moving forward. Learning moving forward should be given in a way that is self-paced and uses technology also used by the company. Skill practice and other means of self-assessment should be provided to ensure understanding.
For the purposes of speed-to-productivity, the new hire should start earning any required certifications during the first weeks/months of hire.
When designing learning for your new hire, consider the depth of content. If expertise is required in a certain area, don't be afraid to dive deeply into that subject.
An additional best practice is to bring marketing in to help you develop and brand learning. These materials will be even more important for new hires in sales positions, as they have to become experts on your organization's perspective to do their job.
To summarize, learning experiences and training programs for new hires should include:
Formalized content agreed upon by HR, the marketing department, the employee's supervisor, and any other stakeholders.
The company's mission, vision, and values and how the person's work contributes to company success.
Explanation of the sequence of training and development.
Micro training (mobile apps could be useful here).
YouTube videos or podcasts.
An official onboarding manual.
Clearly defined performance goals and milestones, and how goals will be tracked and measured.
Integration of email system (IT), performance system (HR, training platform, content management library), and department leaders.
More Onboarding Best Practices for Year One
New employees often come with a fresh perspective on the business and company culture. They are often more likely to bring up potential culture issues. Why? They haven't yet established political bonds that often prevent this type of openness.
Thus, new employees can provide meaningful feedback on company initiatives and policies. Leaders of new hires should frequently check in with their new employees during the first year to get feedback on the onboarding process and more. Establishing these check-ins from the get-go allows leaders to address any concerns the new hire has in a timely way. Contact should be more frequent at first and taper off as the year progresses.
In addition, leaders shouldn't forget to celebrate successes and milestones of the new hire throughout their first year. The new employee will be working on a very steep learning curve, which can be frustrating. Recognizing their hard work and offering encouragement can make a big impact. Doing this can mean a lot to new hires during their first year.
The Importance of Onboarding When Employees Move Around
Remember that onboarding and adjusting to a new role can happen many times as employees are promoted or switch roles. A revised onboarding program should be given to employees changing roles. It's never good to assume a current employee knows everything they need for a new position just because they already work for the company.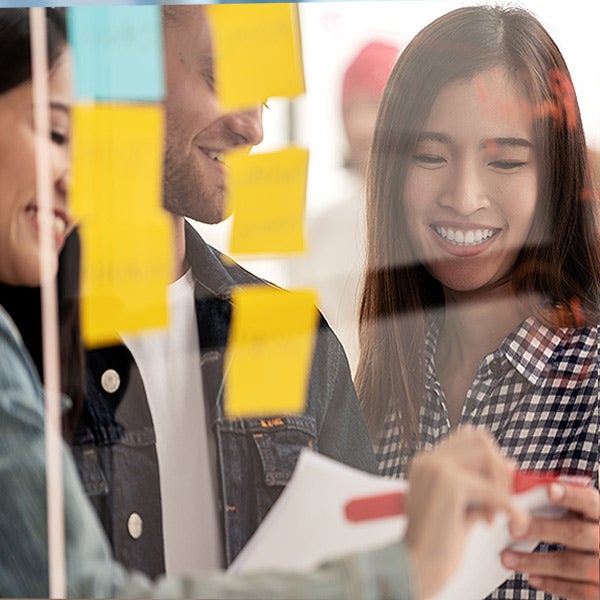 The Importance of Onboarding to Employee Retention
The importance of onboarding to both brand new employees and current employees switching roles is crucial. Why? Because without a good onboarding plan, it'll be hard for your new employees to be successful quickly.
But really, without a good onboarding plan, new employees will have a hard time being successful at all. And when people don't feel like they make an impact at work, they're more likely to go work somewhere else. The importance of onboarding your people well is critical to keeping them.
Your leaders can drive employee engagement with the right training. Learn about DDI's employee engagement and retention programs.
Elizabeth Ritterbush, Ph.D., is a leadership consultant at DDI based in Atlanta. She partners with clients globally and across industries to design, implement, and manage leadership development and selection strategies. In her spare time, she can often be found traveling or working on organizational research. Her research interests include a wide variety of topics such as ethical decision making, cross-cultural leadership, organizational culture, and performance management.