McKinsey defines middle managers as "those who are not members of their organizations' C-suite and who say they manage one or more employees who also manage other people." The personalities of these leaders can determine their success or failure. But often, they are unaware of their personal impact. That's where personality insights for middle managers can save the day.
I recently observed an emotional intelligence course for middle managers. Leaders had taken a personality inventory and were discussing their results during a breakout session focused on self-awareness.
"That report's not right. That's not me," said a middle-aged director as he reviewed his personality traits and how they could help or hinder him. He believed he was very self-aware, thank you very much.
"Let's talk more about that later today," his peer calmly responded. In a one-on-one discussion later on, she offered him feedback about some of his personality tendencies that show up in his work.
This intelligent and accomplished director had uncovered a blind spot about himself. Even in the face of objective data, he struggled to make sense of a personality derailer that might hold him back.
Thankfully, the course provided the personality insights and a safe space where he could get feedback from one of his peers. Without the assessment and debrief with his peers, this director might never have fully realized the personal impact he was bringing to his leadership role.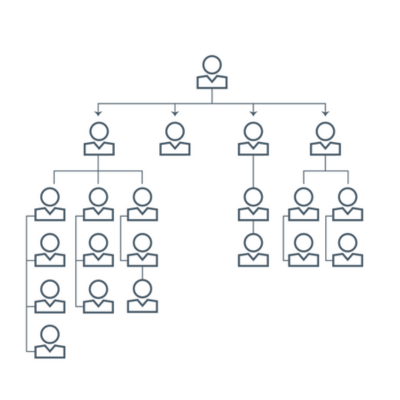 Why Middle Managers Need to Understand Their Leadership Personality
All leaders can benefit from becoming self-aware, but middle managers, mid-level leaders, or leaders of leaders need insights on their personality even more. This is because:
As leaders rise higher in an organization, their personal influence increases. A frontline leader has significant impact on their team, but middle managers impact not only their direct reports but also those leaders' direct reports, cascading down through the organization.
Middle managers often confront organizational complexity and misalignment across teams as they connect strategy with execution. The stress caused by these challenges can uncover personality triggers that are hard to manage, especially if the middle manager isn't aware of them.
Mid-level leaders are your future executives. To be successful in their current and future roles, they need to develop executive presence and manage their personal impact now.
Not All Personality Inventories Are Created Equal
A lot of companies offer personality assessments for middle managers, but they may not be applying them in the most effective way to develop better leaders. Here are common ways that organizations can go wrong with their personality inventories:
Not using a robust, validated inventory. There are a lot of personality inventories available, but not all of them have a solid foundation in the science of personality.
Focusing on labels. In reality, few people are purely one personality type or another. The majority of people fall somewhere in the middle. If there's too much emphasis on a particular label or bucket, key insights from individual traits or a person's unique combination of traits can be missed.
It's not about leadership. It's great for a leader to know who they are, but it won't necessarily help them if they can't translate their traits and tendencies into how they lead. They need to easily and clearly understand how personality impacts them as a leader and what they can do to be a better leader. Abstract results are fine for a social media quiz, but the insights from a personality inventory only pay off in the workplace when they can be tightly connected to leaders' behaviors and actions.
Traits aren't connected to specific skills. There is a complex interplay between personality (which doesn't change much) and behavior (which can and does change). Without expertise in this area, leaders can't be expected to make those connections on their own. Look for inventories that help bridge that gap for leaders.
It's a standalone tool. Leaders often take assessments in isolation, without the opportunity to reflect on their results and discuss with their peers. The most important thing about a personality inventory is how the data is used. Insights from a personality inventory can deeply personalize development for middle managers. Personality insights can spark an "aha!" moment and a commitment to change that makes development more relevant and meaningful.
Best Practices to Enable Middle Managers to Understand Personal Impact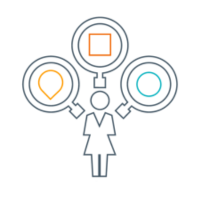 #1: Understand that personality is not good, bad, high, or low.
Taking a personality assessment isn't like taking a test at school – getting 100% across all personality traits is not the goal, or even possible. Help leaders realize that the goal is to understand the implications of their personalities so that they can manage related behaviors.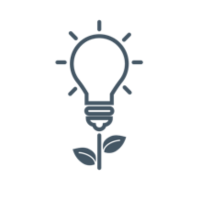 #2: Focus on behavior change.
Personality traits represent tendencies or initial impulses, but personality traits do not dictate how a person behaves. However, managing behavior is much easier once the related tendences are understood.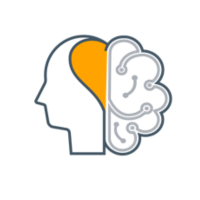 #3: Keep a holistic focus.
Every person is multi-dimensional with many facets to their personality. Take a holistic look at how facets of personality may show up during times of stress and in the context of specific skills.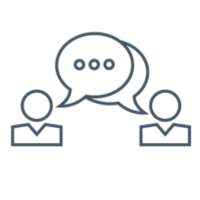 #4: Focus on enabling conversations.
Leaders should feel comfortable talking with others about their personality. Ensure that there is time and space for leaders to discuss their personality traits, the implications of those traits, their behaviors, and how they interrelate to drive deep learning.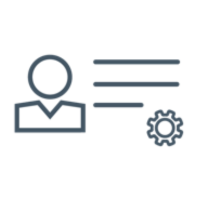 #5: Integrate personality into development courses.
Personality in a vacuum isn't going to have a significant improvement on your organizational results. Ensure middle managers understand how their personality impacts behaviors and outcomes that are important to your organization.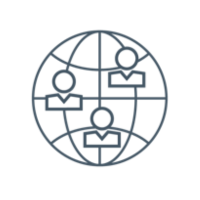 #6: Tie it to organizational outcomes.
Make sure leaders understand the connection between their personal impact and the business goals they are trying to achieve. Those connections are key to the success of your mid-level leaders.
Helping Middle Managers Understand Their Personal Impact Creates Culture Change
Throughout this process of delivering personality insights to middle managers and helping them understand the impact of their personality, don't lose sight of the end goal: shaping the company culture and making an impact on the business. As these leaders rise to higher levels of management, their job becomes far more about influencing, coaching other leaders, and connecting strategy to results.
In other words, think of middle managers as strategic connectors, those that need to connect their personality traits (who they are) to their skills or behaviors at work (how they lead). Additionally, they need to have a deep understanding of themselves to engage cross-functional teams and create a culture where everyone can thrive. A culture where one director can help another director uncover a blind spot and, in doing so, drive behavior change and create meaningful growth.
Learn more about how DDI integrates personality insights into Impact Sessions designed for middle managers. Explore our approach to middle manager training and watch this on-demand webinar for an overview.
Betsy Breitenbach is a senior product manager obsessed with making assessments easy to administer, impactful for organizations, and meaningful for participants.
Topics covered in this blog