The Great Resignation doesn't appear to be letting up, and its implications will be hitting companies for the foreseeable future. But a company's leaders are especially challenged with retaining talent as their employees head for the door more than ever before. In this blog, I'll discuss why good employees leave and what leaders can do about it.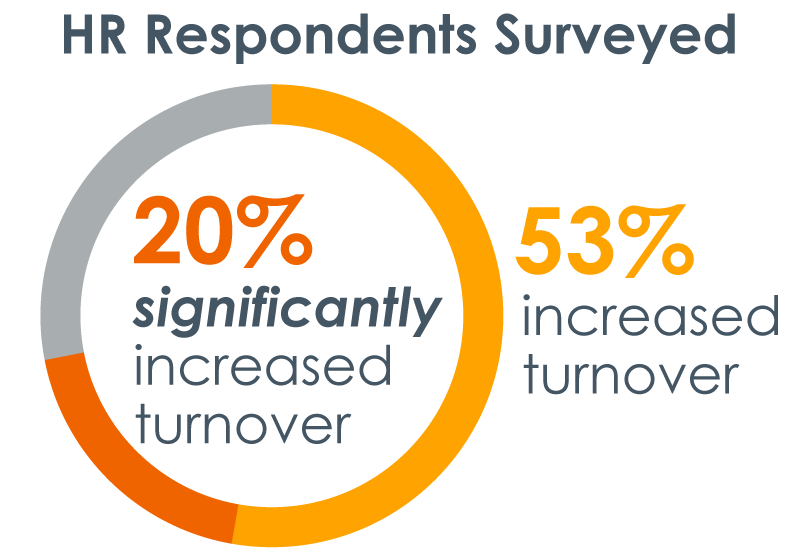 Retaining Good Employees Is Possible During High Turnover Times
As part of our research for the Global Leadership Forecast (GLF), we asked HR executives about the turnover their organizations were experiencing. Before the pandemic, only a third of HR executives indicated they had seen an increase in turnover. But in a follow-up survey in September 2021, 53% of HR respondents reported increasing turnover. Additionally, 20% of companies indicated that turnover hadn't just increased, but it had increased significantly.
While some turnover is inevitable and healthy for the organization, it is possible to retain many of the good employees. These are the employees that you really want to keep because they are key contributors to the team. These types of employees can also have leadership potential for the future, making them especially valuable. But what makes a good employee?
Characteristics of Good Employees
Evaluating the characteristics of a good employee requires more than a simple subjective statement like "They are a hard worker." One approach is to measure a good employee against what DDI calls a Success ProfileSM for their position. The Success Profile covers four factors that contribute to successful performance:
Knowledge: what they know
Experience: what they have done
Competencies: how they behave
Personal Attributes: dispositions, qualities, and traits that facilitate success or failure in a job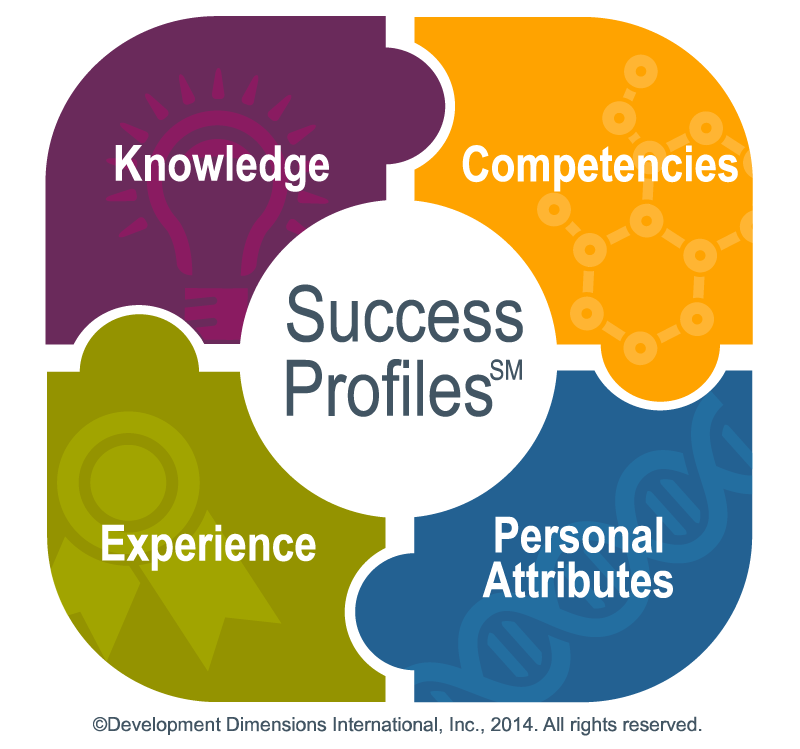 To identify an employee with potential, you should also evaluate their performance over time, their potential, and their readiness to take on new responsibilities in the future.
A Google search for the top characteristics of an awesome employee produces over 11 million results. And most of the characteristics are to be expected. Indeed.com lists nine qualities that are probably a good short list: dedication, confidence, reliability, teamwork, independence, leadership, interpersonal/communication skills, self-awareness, and integrity.
Another important factor to consider is whether the good employee is also a valuable team member. Forbes lists the ten characteristics of a real team player in any situation, which include characteristics like understanding the team's goals, being honest, and encouraging their teammates.
Why Good Employees Leave: Burnout Is a Big Reason
So why do some of your best employees leave? According to CIO magazine, there are nine reasons why good employees choose to leave. Many of the reasons are not new. But there are two that have recently become more important.
CIO describes one as, "You're behind the bleeding edge." This means employees want to know and feel that they are involved with the latest and greatest. This is going to become even more important as we embark on the journey to digital transformation.
The second reason why good employees leave is that they are burned out. DDI's Global Leadership Forecast reports leadership energy has taken a nosedive. Sixty percent of leaders now indicate that they feel "used up" at the end of every workday, a strong indicator of burnout.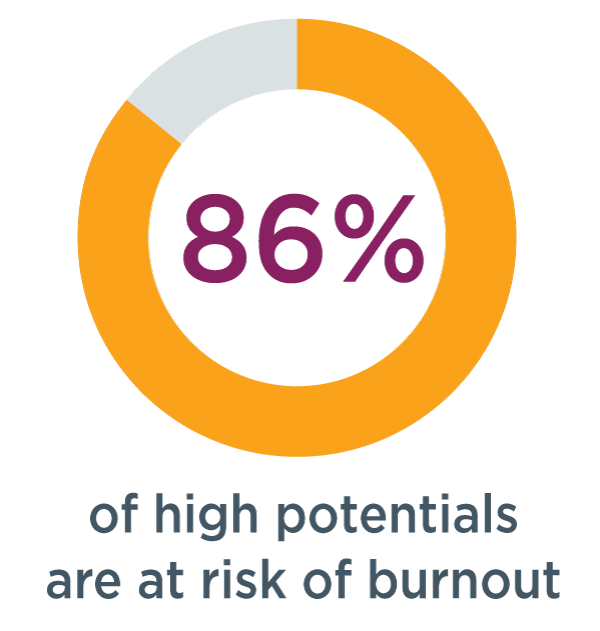 Among leaders who said they felt used up at the end of the day, 44% said they expected to have to change companies to advance. Furthermore, 26% said they expected to leave in the next year. And this stress was even higher for high-potential employees who aspire to leadership.
According to more than 1,000 high-potential employees, 86% reported feeling used up at the end of their workday, a 27% increase over the past year. These high performers are twice as likely to leave as peers who indicated they weren't burned out at the end of the day.
Why Good Employees Leave: Their Manager's Behavior
One of the outcomes of working during the pandemic is that employees have more choices about where and how they work. This has caused many employees to rethink their career ambitions and their personal values. So they are leaving for what can be described as emotional and mental reasons.
It's always been accepted that most people don't leave organizations, they leave leaders. (DDI's Frontline Leader Project showed that 57% of employees had left at least one job because of a bad boss).
Some of the managerial behaviors that can cause good employees to leave are:
The managers are generally hard to reach, meaning their employees feel exposed.
They leave the managing to others, meaning they aren't adding as much value as they could be because they aren't as present.
The managers micromanage everyone, giving the impression that they have low-to-no trust in their team. Or the micromanaging happens because the managers are full of their own self-importance. And this can result in their employees thinking, "If you're so smart, then you figure it out."
They might schedule too many unproductive meetings, wasting valuable time which just frustrates people.
Employees aren't looking for their boss to also be their best friend, but they do expect to work for someone who appreciates and treats them like individuals. Simple things—like taking the time to ask about weekend plans, remembering the names of an employee's children, and celebrating birthdays and work anniversaries—go a long way.
Similarly, all employees need feedback on their performance and access to constructive advice that they can use to improve. Recognition for a job well done is essential when it comes to employee retention. Bosses who offer a sincere thank you demonstrate that they appreciate their hard work.
Why Good Employees Leave: Their Manager's Attitude
Managers favoring certain employees for promotions and assignments is a surefire way to make other employees feel unsatisfied and resentful. No one wants to feel like they are at an unfair disadvantage at work.
Likewise, when the manager ignores difficult team members and the problems they cause, this can frequently frustrate strong performers. These strong performers may dread coming to work for fear of having to deal with their toxic coworkers. And this can lead to unhappiness on the job and is a big reason why good employees leave.
Additionally, a manager's negative attitude is contagious. So when a manager complains and drags their feet, then they can expect the same from their team members. If a manager expects buy-in from their team on important projects or changes, they need to give them a reason to care. The manager needs to display the level of enthusiasm that they would like to see from their team.
Managers who value staff retention enable employees to expand their knowledge and abilities. They understand that the best employees have a growth mindset. And they also know the best employees are interested in taking on new projects, learning about career development opportunities, and even earning professional certifications.
So why do good people leave? Good employees leave when they feel stifled, and they think they've plateaued at their current place of work.
A short temper and an impatient attitude are a bad combination—especially in a leader. Team members should be able to approach their boss when they need support, see hurdles looming ahead, or worry that something is about to go wrong. When they feel scared or intimidated, they will start looking for a new job.
Financial Reasons for Good Employees Leaving
DDI doesn't claim to have expert consulting in compensation and benefits, but it is interesting that Gallup shows that it takes more than a 20% pay raise to lure employees away from a manager who engages them—and almost nothing to poach disengaged workers.
According to CIO magazine, finances aren't one of the factors that cause good employees to leave. But SHRM says that the benefits package needs to be competitive in order to retain employees.
Then why do high-paying positions still have problems with employee turnover? One factor is that high-paying positions probably are going to be those where there is an increased risk of burnout. And to many people, there's more than money that leads to job satisfaction. I know a highly paid executive who recently joined a not-for-profit organization as CEO. He was missing job satisfaction.
Best Leadership Practices for Retaining Good Employees
There are two things that leaders can do to retain their team members: make them feel that their work is valued and give them a sense of belonging. This is particularly important when team members are working from home.
Fostering belonging requires creative efforts to help people feel connected without adding to "Zoom fatigue." The number-one factor that influences burnout is leaders' ability to demonstrate empathy— connecting with their teams on a more human level. While leaders typically rate themselves well on showing empathy, in our GLF research we saw leaders' self-ratings of empathy drop 15% during the pandemic. This drop showed that as leaders are under stress, many of them struggle to show empathy, even though these are moments when their team members need it most.
Beyond empathy, leaders' ability to manage the flow of work is most critical. Coaching and delegation ensure that people are getting the right amount of work and resources to complete it. In addition, leaders' ability to influence others plays a major role in helping to prioritize work and energize teams around common goals.
Finally, the research clearly points to how great leaders create followership. In looking at the leadership skills that differentiate high-performing companies from low performers, the three biggest areas are leading change, coaching and delegation, and building partnerships. These capabilities point out that great leaders don't just lead. They also collaborate, partner, and bring people with them.
7 Factors Most Predictive of Engagement and Long-Term Retention
The impact of losing a highly talented member of the team is high. Their departure may trigger others to follow. And at a minimum, it will slow down team momentum.
To keep the impact of these losses to a minimum, the GLF reports that there are seven factors that are most predictive of engagement and long-term retention. In order of most impact, they are:
Employees know what constitutes good performance in their role.
Employees have a clear understanding of their future career path in the organization.
Employees feel that their direct manager genuinely cares about their wellbeing.
Employees have a high-quality development plan.
Employees receive effective coaching from their manager.
Employees get feedback on their skills.
Employees have access to the information and tools needed to do their job well.
It's essential to make sure employees feel appreciated and that they are recognized in front of their peers. But it's also important to make sure that the way that it is done is a good fit for your company culture. The team member should also feel comfortable with how they are being recognized.
Good Leaders Are Crucial to Helping Employees Stay
In these challenging times every leader makes an impact. Do you know if your leaders are contributing to the Great Resignation? Or are your leaders motivating and engaging their team members to not only stay—but also enabling their productivity?
Check out our webinar to learn more top HR practices to retain talent.
Bruce Court partners with organizations on all aspects of their leadership strategy. He's experienced in every facet of leadership strategy design, development, and execution. Outside of work, Bruce likes to travel with his wife, Maureen. He loves eating at great restaurants as well as sampling good wine and craft beers. Bruce is also a huge fan of smooth jazz.