Blended Learning Journeys 
Variety is the Spice of Learning
At DDI, everything we do is based on science. And one thing we know? That people learn better when there's variety in their learning journey. Variety keeps their engagement high and helps them make continuous new connections to concepts.
Yet, designing a blended learning journey can seem daunting. Especially today, when there are an overwhelming number of options, approaches, and new technologies. Giving leaders the right mix of high-tech and high-touch learning experiences at the right moment accelerates their development. And the payoff is huge—for you, your leaders, and your company.
With DDI by your side, you can design a blended learning journey that's proven to get results.
Compared to Companies That Use More Traditional Learning Methods, Companies That Use Blended Learning Journeys Are:
---
2.5x
more likely to be financially successful
DDI, Global Leadership Forecast
2.9x
more likely to have high leadership strength
DDI, Global Leadership Forecast
3.4x
more likely to have high-caliber leadership development
DDI, Global Leadership Forecast
Develop Leaders Virtually or In Person
Research shows classroom is still king: leaders learn best with other leaders. But that doesn't mean they have to sit together in the same room. You can create an engaging live classroom experience whether your leaders are working from home or opposite ends of the world.
The goal is to make sure your leaders feel connected to one another throughout their learning journey with the right high-touch moments. Even better? Every leader can supplement their journey with microcourses and online courses they can explore at their own pace.
Personalize with Just-for-Me Tools
Leaders thrive with personalized learning, so give them on-demand tools to build and practice skills and connect with mentors and other leaders. With DDI's Pinpoint platform, leaders can access relevant microlearning, simulations, games, coaching opportunities, and other application tools anytime, anywhere.
We've served up our leaders a current, digital, and flexible learning program they can all get behind..it's a continuous, ongoing program that will continue to feed our organizational success and align to our overall strategy.
— Jodi Carradice, Senior Vice President & Chief People & Culture Officer, Wawanesa
Design Your Own Learning Journey 
Create high-impact learning journeys that deliver a personalized experience based on the unique needs of your learners and your company.
DDI consultants can help you design your own blended learning journey with the right mix of content and formats to engage leaders and drive bottom-line results.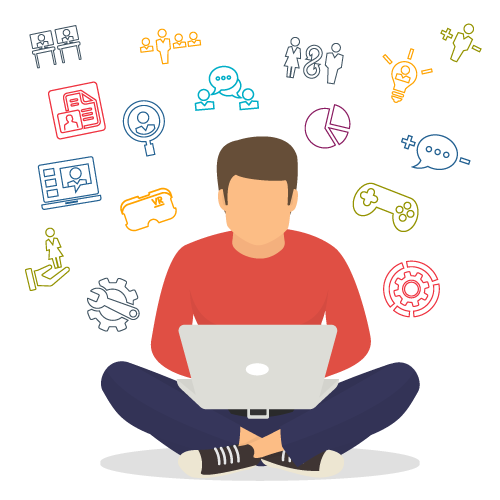 Get Unlimited Access to DDI Content
Access DDI's leadership development courses in multiple formats with a Total Access License. With content that's easily customizable, you can deliver blended learning journeys that fit the unique needs of your organization across multiple levels, regions, or geographies.