DDI Foundation Subscription
Build a Strong Leadership Foundation
Frontline leadership is full of unique challenges. First-time leaders may lack skills or confidence. Tenured leaders may struggle to evolve. And frontline leaders across your organization have different approaches based on their experiences, resulting in a fractured leadership culture.
But the success of your company depends on building a strong foundation among all your leaders. It's the only way to create the culture you need to support your business goals—now and as they change. And that's exactly why we created the DDI Foundation Subscription.
What's a Foundation Subscription?
Imagine a personalized and immersive learning experience built specifically for frontline and emerging leaders. Your leaders are welcomed with a personalized experience that directs them to a few focus areas to get started.
Then they engage with their peers in live learning sessions that help them build foundational skills like coaching, communication, and delegation. As they get the basics down, they explore more tools to practice their new skills and start to master more advanced skills. And when a new challenge arises, they know just where to go to learn how to handle it.
That's exactly what you get with a DDI Foundation Subscription. With five decades of scientific research and experience, we know what it takes to create meaningful behavior change for leaders—and we put every last bit of it in our subscription so you can too.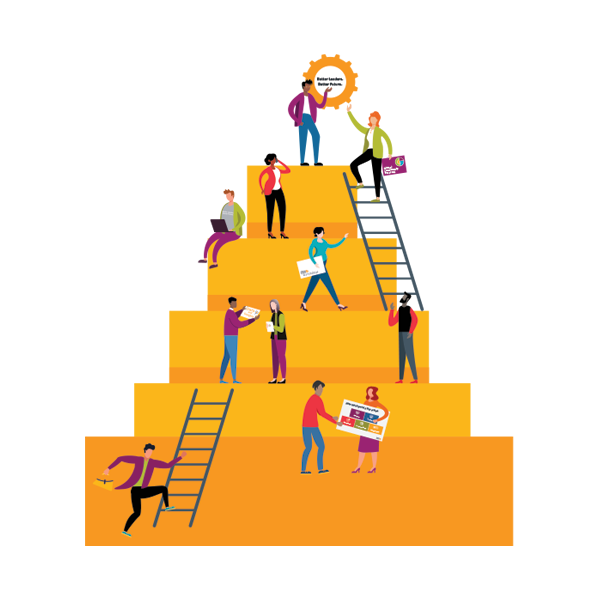 What frontline leaders say about DDI development programs:
---
91% say it increased their engagement in being a leader*
88%
88% say it helped them increase their team members' engagement*
87%
87% say it helped them increase the productivity of their team*
DDI Impact Evaluation Data, 2023
The Power of Personalized Learning
Busy leaders often say they prefer to do self-driven learning on demand. The challenge? They never make the time.
But that changes when leaders have a more personalized experience. Suddenly, they can't wait to learn more about their strengths and work on their challenges.
With a DDI Foundation Subscription, you can quickly engage your leaders with our award-winning, self-paced My Pathway: Leadership Core experience. After an assessment of their styles, strengths, and gaps, leaders get hyper-relevant content to learn and practice the skills they need. You can then review group data to guide live or blended learning sessions. Plus, manager support tools encourage managers of leaders to discuss individual development plans.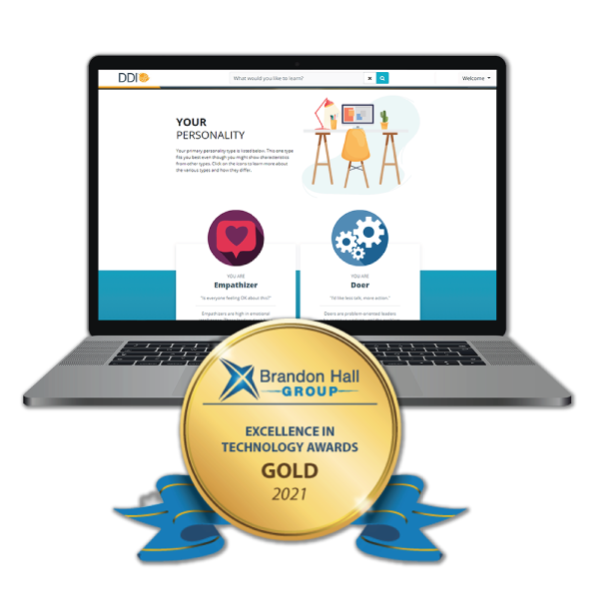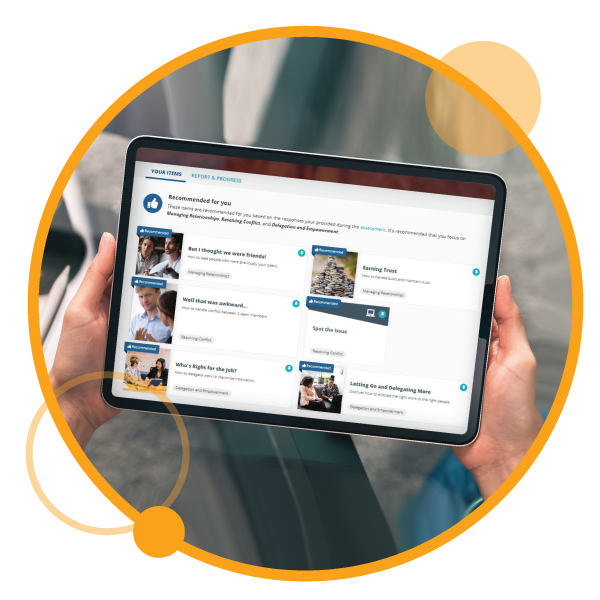 What's Included?
DDI's Foundation Subscription is more than just access to content. It's everything you need to build leadership skills like emotional intelligence, coaching, inclusion, driving change, and more.
Looking for a more detailed list? Here's a brief list of what's included in a Foundation Subscription:
40+ Courses for emerging leaders and managers
My Pathway: Leadership Core personalized digital learning experience
55+ Microcourses—short bursts of learning on a single topic in 10 minutes or less
220+ Online Learning Tools
30 Business Drivers to align your business strategy to your development goals
50 Frontline Leader Competencies and development guides
Plus, we're always adding new content and topics to meet evolving leadership challenges at no extra cost.
Complete with Competencies
Getting a high ROI on your development program depends on tying it to your business strategy. The good news? A DDI Foundation Subscription comes complete with our proprietary Business Drivers, which help you connect your business strategy to key leadership competencies. Even better? We include our entire library of frontline competencies, enabling you to build the right groundwork and behaviors.
DDI's competencies uniquely help you understand exactly which actions to focus on and measure to determine how well a leader demonstrates an individual competency. Plus, you can also use competencies to align other talent systems such as selection, promotion, performance management, career development, and more.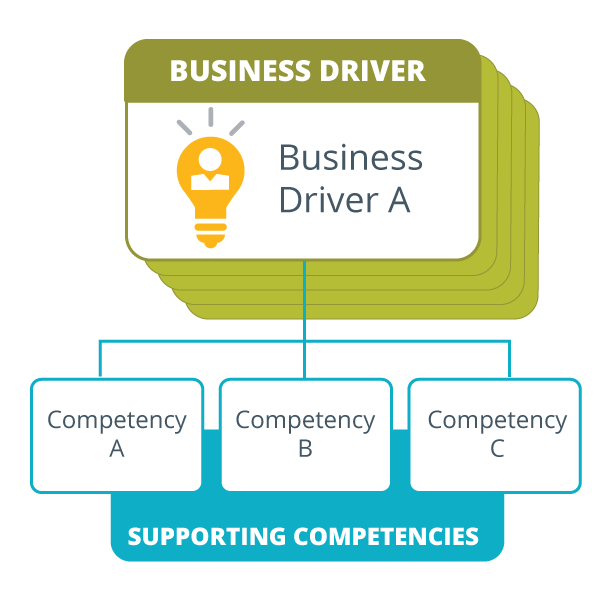 Explore More Subscriptions
Which Leadership Development Subscription is right for you?
Foundation
Everything you need to build core leadership skills in your frontline leaders
My Pathway: Leadership Core, a personalized learning experience
40+ Courses
55+ Microcourses
220+ Online Learning Tools
50 Frontline Leader Competencies
30 Business Drivers
MultiLevel
Includes all Foundation content, plus personalized development for advanced leaders
My Pathway: Leadership Core, a personalized learning experience
Leadership Personality Insights
60+ Courses
65+ Microcourses
290+ Online Learning Tools
114 Competencies Across Leadership Levels
59 Business Drivers
Enterprise
Best option to integrate DDI content into your in-house learning materials
Choose content from Foundation or MultiLevel subscription
Tailor DDI's content to use with your in-house learning programs
Includes DDI's library of behavioral interview questions