Create a Valuable Learner Experience
Over the years, our clients have shared how tough it is to engage leaders in development: "Leaders don't have time for it." "It doesn't feel relevant." "They just do it to check the box, but don't really apply it."
But with the right learner experience, you can change that. You can help your learners see development in a new light: as a way to build skills that will change the course of their careers.
When you work with DDI, we help you create development experiences that your leaders will not only love, but find deeply valuable.
What Leaders Say After Their DDI Learner Experience
It is the first time I am in a leadership position and [this program] has been a life changer.

DDI Leadership Program Participant

After my training, I had better feedback from my team.

DDI Leadership Program Participant

It is the best training I have ever been involved with professionally.

DDI Leadership Program Participant

My blind spots are revealed, and my mindset is forever changed for the better.

DDI Leadership Program Participant

I really enjoyed the program—it took me out of my comfort zone.

DDI Leadership Program Participant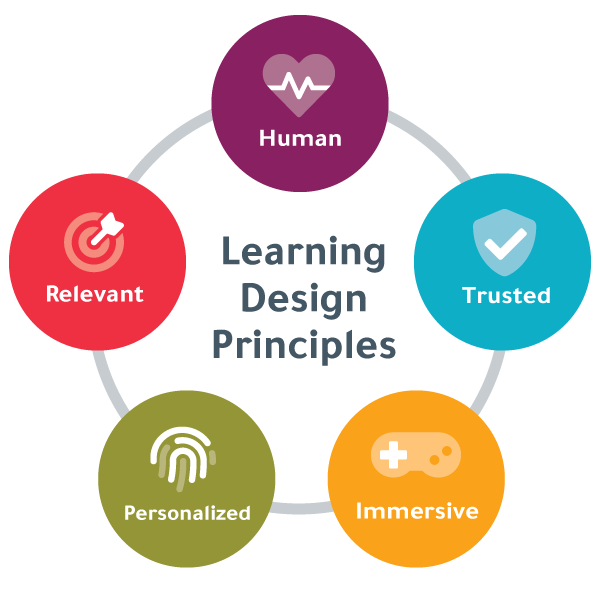 Designed to Engage
We engage leaders by building learning experiences that follow our five learning design principles:
Relevant: Leaders have to see a connection to their work and how they can immediately apply new skills and concepts.
Personalized: Leaders need to be deeply self-aware and understand their personal impact on others. Their learning experience—including the focus areas, content, and format—needs to feel deeply personal to help them change and grow.
Immersive: Leaders learn by doing, practicing, and experiencing challenges in a realistic environment.
Human: Leadership is intensely personal and human. Leaders need to feel the emotional connection and consequence of their actions.
Trusted: We should never waste leaders' time. We back our content with science, so that leaders know that they will get value.
Built on Connection
In our decades of studying learner preferences, leaders consistently tell us they deeply value the power of learning together. They want to connect and practice with one another. They want to know what values and behaviors are expected as part of their leadership culture. And they want to know what to expect of their peers, and when to hold one another accountable.
That's why live, group learning experiences—in person or virtual—are the backbone of DDI's learning experiences. Leaders get more value for their time and effort when the new skills they learn are reinforced by peers.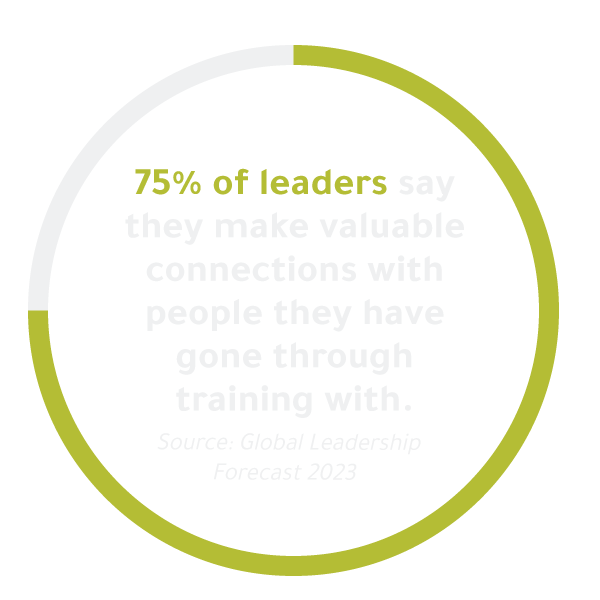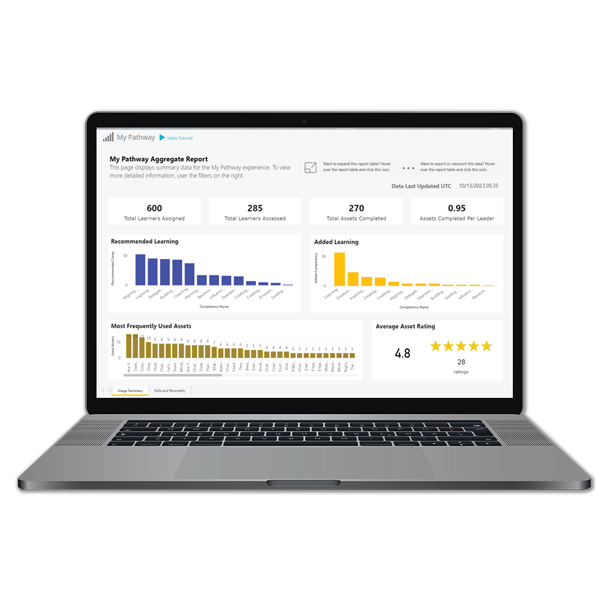 Fueled by Personal Insights
Every leader brings their own background, experiences, personality, and beliefs to leadership. And they need to understand how those things shape their leadership style and affect others around them.
As an assessment industry leader for five decades, we do this by weaving short assessments and personal insights into our leadership development experiences. Armed with data and insight, leaders gain a clear picture of their strengths and growth areas. And more importantly, they get the right learning content and tools to quickly get better.
What does that mean for leaders? Better focus in their development. Better self-awareness. And a commitment to their development, head and heart.
Change the Way Leaders Work
Great development becomes great performance when leaders practice what they learn over time. Leaders need reinforcement over time, with multiple opportunities to learn and practice.
That's why we created Leadership Development Subscriptions that combine all the elements of a great learner experience. Leaders can participate in learning that's planned or on demand, in groups or at their own pace, in focused sessions or short bursts. They can pursue learning proactively or reactively. And they do it all with clear intention to change how they lead.
And the magic happens when leaders stop thinking about development as a task to check off their growing lists. Instead, leadership development truly becomes what it was always meant to be.
A way of work.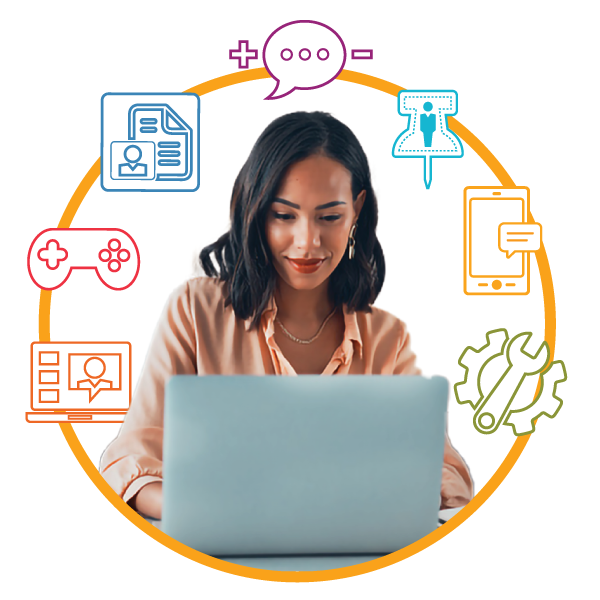 Curated Experiences for Busy People
Leaders are busy. That's why we create digital learning experiences designed to maximize the time they spend on development. DDI's Pinpoint platform offers a curated, personalized digital learning environment that gives leaders what they need, when they need it.
Leaders receive curated experiences in several ways:
You can push out specific content to help them focus on a particular skill.
They can embark on personalized digital learning journeys.
They can quickly search for content to help them in the moment of need, like navigating conflict and difficult conversations.
They can explore content based on preferences, like podcasts, self-insight quizzes, videos, and more.
And all of the content is easy for leaders to access within their existing platforms through Single Sign-On.
Explore Subscriptions
Create a valuable learner experience with a Leadership Development Subscription.
Foundation
Everything you need to build core leadership skills in your frontline leaders
My Pathway: Leadership Core, a personalized learning experience
40+ Courses
55+ Microcourses
220+ Online Learning Tools
50 Frontline Leader Competencies
30 Business Drivers
MultiLevel
Includes all Foundation content, plus personalized development for advanced leaders
My Pathway: Leadership Core, a personalized learning experience
Leadership Personality Insights
60+ Courses
65+ Microcourses
290+ Online Learning Tools
114 Competencies Across Leadership Levels
59 Business Drivers
Enterprise
Best option to integrate DDI content into your in-house learning materials
Choose content from Foundation or MultiLevel subscription
Tailor DDI's content to use with your in-house learning programs
Includes DDI's library of behavioral interview questions