Launch of The Global Leadership Forecast 2021
On-demand Webinar: Learn about the 5 Global Leadership Megatrends uncovered in the Global Leadership Forecast 2021.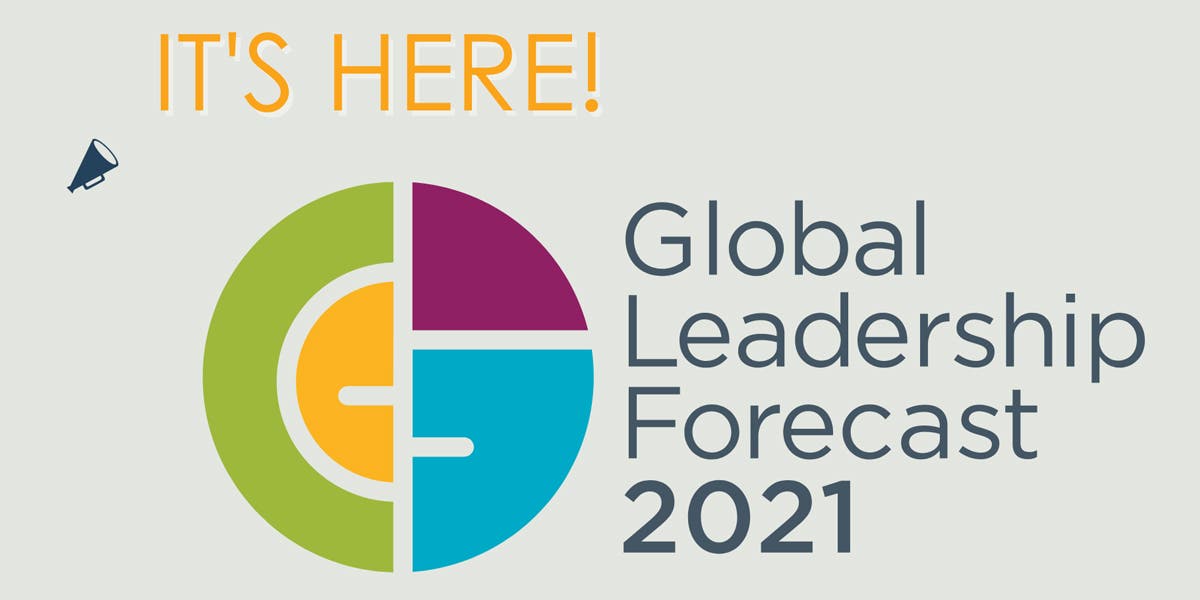 The Global Leadership Forecast (GLF) is the largest research study of its kind, examining the state and business impact of leadership development practices and leader experiences within and across organizations in major industries and economies around the globe.
As the ninth in a series of GLF studies dating back to 1999, this research provides key trend information on the use of leadership development methods, and on changes in the caliber of global leadership. This year's GLF was developed in collaboration with HR analyst Josh Bersin to report on an unprecedented new era of leadership that is precariously positioned to meet ongoing crises.
When DDI launched the GLF survey in February 2020, we had no idea what our world would face. What came through clearly in this expansive research is that companies are gearing up for an era of constant crisis, where if leaders want to succeed, they must also be ready to rapidly gain new skills and change.
In this on-demand webinar, we will delve into the GLF findings and uncover:
The 5 Global Leadership Megatrends for 2021
Critical skills that leaders need when leading virtually in order to be effective and impactful in their interactions
The 3 pillars vital for building community in the world of remote working
The need for an emphasis on the role that empathy plays in handling burnout
---