3 Types of Executive Assessment for Making High Quality Talent Decisions
Executive assessment is the best way to make the best selection and development decisions about your talent.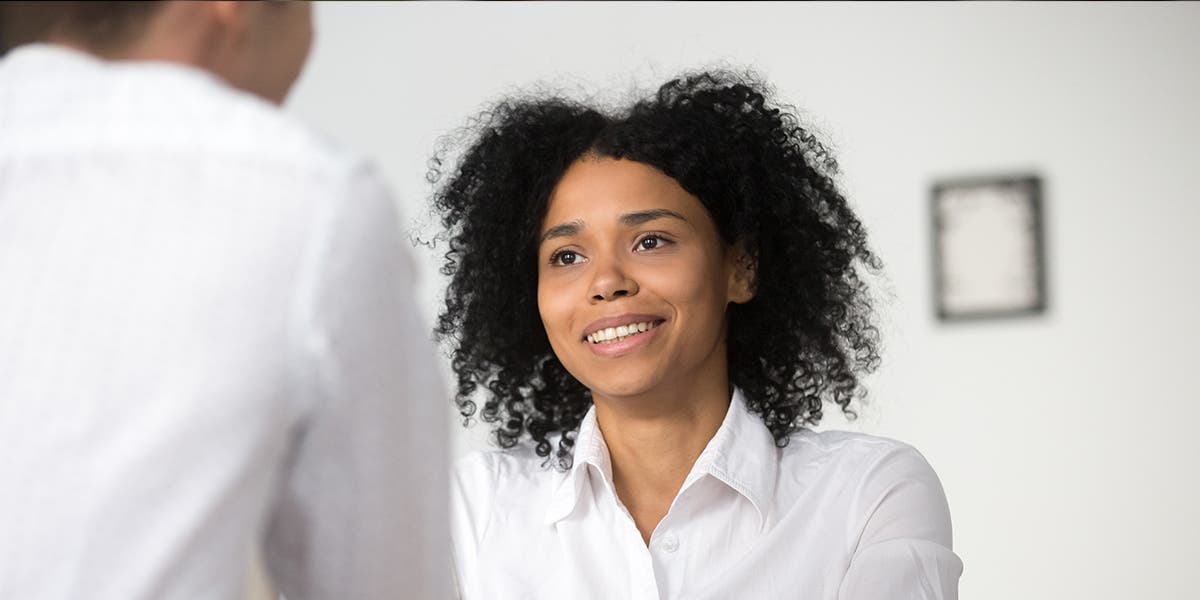 "We're in trouble."
This is never how a phone call should start out—whether it be a call you receive from your kids, friends, parents, or someone at work—but these were, unfortunately, the first words I heard on a call with the CHRO at a global retail organization.
His plight continued … "Remember a few months back, we had a conversation, the CEO, you, and me, about someone we were considering for an executive-level role? You said he wasn't a good fit for the role. But we hired him anyway. He's showing up at big meetings with a narrow view, and he's not seeing the big picture. He's not anticipating the questions he should be asking, and he is demoralizing his team. It's been only a few months but several people on his team have left. Can we coach him? We really should have listened to the initial recommendation… and not hired him in the first place."
This company was certainly not the first to panic about having placed the wrong person in an executive position. Filling executive positions is a high-stakes proposition, and the cost of failure is extremely high. Not only is there the direct cost of hiring the executive, but also the opportunity cost.
In this case, the exec was let go after several months, and it took the company almost a full year to fill the role. So, essentially nothing productive happened in that year, which certainly amounts to a lot of lost time and money. This is why, to avoid these steep costs, smart company leaders try to gather as much data as possible about candidates before making hiring, placement, or development decisions.
Below I describe three tried-and-true executive assessment approaches—interview-driven assessment, interview-based 360, and day-in-the-life (Acceleration Centers)—that can help you make effective decisions and lessen the risks associated with key talent strategy judgments. I also provide guidance on applications of each type of executive assessment, as well as when and why you would use them.
Approach #1: Interview-driven assessments
In the scenario with the retail company above, the CHRO and other C-suite leaders had wanted to do more than a standard job interview and review of the candidate's background and experience, as identified by a search firm. They wanted to be sure the exec was right for the position, so they utilized DDI as an objective source to provide insights through an interview-driven assessment.
Interview-driven assessments are conducted by a highly skilled and objective assessor and usually take place in a single session lasting no more than four hours. Candidates are given business scenarios to work through, based on real-world vignettes that represent the most significant challenges the executive would face in that role at the hiring company. How they respond to the business scenarios, including how they suggest problems should be solved, showcases their thinking, planning, and relationship skills, as well as how they work in high-pressure situations.
The method integrates business impact questions covering past experience, to understand what they have done in the past to address certain business challenges. These behavioral examples are then integrated with data from reliable personality assessments to provide relevant assessment insights to the hiring organization.
This type of executive assessment approach is often called "lack of failure mode analysis." The main objective is to understand whether the individual will be a risky hire given identified points of potential failure centered around critical culture and role expectations. I liken this process to an insurance policy—interview-driven assessment gives the hiring team confidence that candidates (external and/or internal) have been checked out more thoroughly than they would be through a standard interview and reference checks.
Now the CHRO above did utilize interview-driven assessment as an insurance policy, having used this method to further evaluate the top candidate for the executive-level role. The problem was that the hiring team discounted the data and results from the assessment, while over-valuing a past record of achievements in different contexts.
And this was all amplified by their urgent need to fill the position. The assessor who did the interview had spotted several red flags—the candidate had personality derailers that didn't fit with the company culture, he lacked strategic and interpersonal agility, and a bottom-line dashboard of readiness revealed he was not at all ready for the role.
But they needed the position filled fast and this candidate sold himself well. They hired him at a handsome salary, paid his hefty relocation costs, and then watched him flounder for several months before finally letting him go.
The benefit of interview-driven assessment is that it can give you extra insight into your top candidates, especially when budgetary and time constraints prevent more in-depth assessment. This method does not guarantee a candidate will be successful on the job, but it does work to identify potential red flag areas—lessening the likelihood that you'll end up in a situation like the CHRO above.
Approach #2: Interview-based 360 assessments
While the interview-based assessment approach is used to understand the risk of hiring someone you don't know, the 360 method is instead focused on developing executives you've already hired—essentially, people you might be happy with, but who need some extra help to tackle a new challenge. Let's look at how the interview-based 360 method was used to benefit the career of a successful young man who was recently promoted into a vice president position for one global organization.
"We love him. He's doing great. He just needs some fine-tuning…some pruning…"
That's the story we heard when a young leader was promoted into a vice president role focused on technology and innovation. While this young leader was reputed to be highly creative and a well-loved performer in the company, he'd only been in his new role in the organization for a few months and was still in the process of transitioning from a director position to the vice president role and had a lot to master. In particular, he needed to understand how to more effectively shape and execute strategy, as well as to delegate work to others on his team.
The organization knew that this would be somewhat of a "stretch" assignment for him, so they set him up for success by utilizing the interview-based 360 executive assessment as part of a broader coaching process to help him gain insights to aid his transition.
An interview-based 360 assessment is a series of interviews with key stakeholders about what they think the challenges are for the role, what the individual's strengths and capabilities are, and how the individual could be more successful. Questions include, "How effective is he in execution and driving for results?" and "How effective is he in navigating and influencing key partners?" Insights from stakeholder interviews are supplemented by data from personality assessments and then aggregated into a confidential summary report, which is shared with the individual.
For our young VP, his feedback revealed a few key skill gaps. He then worked with a coach to create a development plan to close those gaps. Six months later, the stakeholders were again interviewed about the VP, and then the difference in the results from the initial report were measured, showing significant progress in some areas as well as areas still in need of development focus.
The benefits of the interview-based 360 approach, when used for an individual, include the ability for the exec being assessed to thank his stakeholders for their feedback and assure them changes will be made, placing himself "on the hook" to make those changes. This interaction builds trust in those relationships and creates a healthy tension for making behavior change a priority. For that reason, 360s are also a great tool to use across a C-suite team to help them develop together toward common goals and build a stronger team.
Approach #3: Day-in-the-life executive assessments
While a 360-based assessment tells someone how they are perceived performing in their current role, a day-in-the-life simulation (Acceleration Center) is an executive-level assessment with more of a future-focus. It helps to answer the question, "How is this exec likely to do if she gets promoted tomorrow?" This method can be used to make both internal placement and external selection decisions, as well as for career development and succession purposes. Let's look at an example.
A day-in-the-life executive assessment is just what it says: It immerses an individual in the hot seat for a day to see and experience what the job would really be like. These assessments are a simulation that may include role-playing situations, virtual interactions, and other activities that measure how the individual would really behave in the role. The simulations are typically tailored for the specific job as well as the critical Business Drivers company leaders have identified as key challenges for the company in the next few years. Business Drivers capture the key leadership imperatives of relevance to the business that leaders need to address through their knowledge, skills, and personal attributes.
Typically, day-in-the-life simulations create a realistic and smooth process, both for selection and development. For example, one global manufacturing firm was looking to hire a C-suite leader to run one of its most important divisions. Even though the hope was that an internal candidate would work out, for various reasons, the organization instead ended up looking at external candidates for the role.
In addition to interviews and personality inventories, each external candidate went through a day-in the-life simulation designed against the company's predefined Business Drivers. With the breadth and depth of the data presented to them on each candidate, the hiring team was able to confidently make a decision.
Fast-forward several months. The new exec is thriving and leading needed changes. The data from his simulation helped to drive his accelerated development and helped his coach prioritize key action areas to get him onboarded quickly and successfully.
In another example, a large health system used a day-in-the-life simulation for succession and development (as opposed to using it to make a selection decision). As the health system already had 360 data on how its internal high-potential executive candidates were perceived in the present, stakeholders sought future scenario data to help them map out how these high-potentials would likely add value in the future, in light of paradigm shifts and organizational challenges, while also revealing insights for current skills that still needed to be mastered.
Each high potential went through the simulation and the resulting data was used to understand the capabilities and gaps that exist across the high-potential population, which aided the organization in putting together group-level learning journeys. The data was also used to craft individual career development plans for each high potential. When a few key executives announced their retirements, the health system found itself in a great position. It already knew who in the high-potential pool was ready to step into the soon-to-be vacant C-suite positions.
Rather than just listening to an executive talk about how she would approach a problem, a simulation-based assessment puts the executive in the driver's seat and allows her to show how she would really act to address key business and interpersonal challenges. Ideally, simulation-based assessments are designed against the organization's Business Drivers.
Day-in-the-life simulations are effective at broadly and deeply assessing executive capabilities, but they are more time-intensive and expensive than interview-based and 360-based assessments. However, this approach has multiple uses—often in the application of making selection decisions, but then also, as described above, to drive career development and succession management.
The major drawback of using day-in-the-life simulations for external selections is that it can "turn off" some candidates, especially in a tight labor market where they might have multiple opportunities available to them. Because some prep work and then a full day of a candidate's time can be required for the simulation, some may choose to pursue an opportunity that's less time-intensive. Other candidates, meanwhile, may look at the simulation as a positive sign that the organization is really doing its due-diligence in selecting the right person for the job.
How can I get started with executive assessment?
Now that you've seen several real-world examples showing when and why to use the different types of executive assessment—interview-driven, interview-based 360, and day-in-the-life simulation—I invite you to learn more about these approaches and how DDI can help you get better insights about your executives.
Get better insights about your executives and learn about DDI's full suite of executive services.
Marty Factor, Ph.D., is an industrial psychologist and an executive consultant in DDI's Executive Services group, where he provides innovative solutions to address his clients' most pressing executive succession, selection, and development challenges. Marty is the proud father of two amazing teenage daughters and a cute Aussie Shepard. He loves to write poetry, hike, and play the piano and guitar.