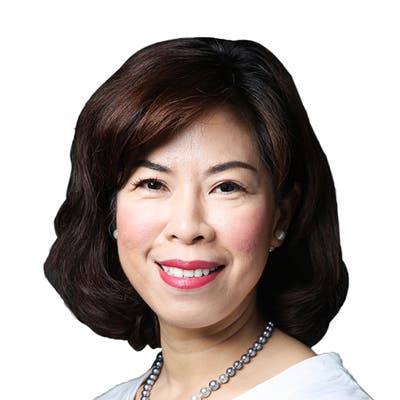 Mindy Yeh
Senior Vice President, Asia
Mindy Yeh is Senior Vice President, Asia, for DDI. She's responsible for market and product strategy development, and integration of ASEAN and Greater China, covering markets of mainland China, Hong Kong, Taiwan, Thailand, Singapore, Malaysia, and Philippines.
Since Mindy assumed her role to lead DDI Greater China team in 2013, her significant success to integrate and synergize leaders and teams of China, Hong Kong, and Taiwan elevated the total business performance in Greater China.
Mindy created many key milestones in leadership for DDI Greater China during recent years. She initiated various empowerment programs to release potentials among young talents, encouraged innovation in product development for digital era, and advocated the culture change covering leader mindset and organization structure to pursue a new and agile DDI.
Mindy is famous in Greater China as an opinion leader and an active speaker in leadership and digital transformation on leading forums and conferences, such as ATD China Summit, China Human Capital Forum, and China Enterprise Training & Development Annual Conference by Training Magazine, and so on. She has a master degree in personnel psychology of New York University, and is certified in DDI's Facilitator Certification Process and Targeted Selection Interviewer.